One of the things I wanted to do on my list of 30 things to do before I'm 30 was go Vegetarian for 30 days. I have a few different reasons for wanting to try a vegetarian lifestyle so I thought I would give it a shot. I started my challenge a couple days ago.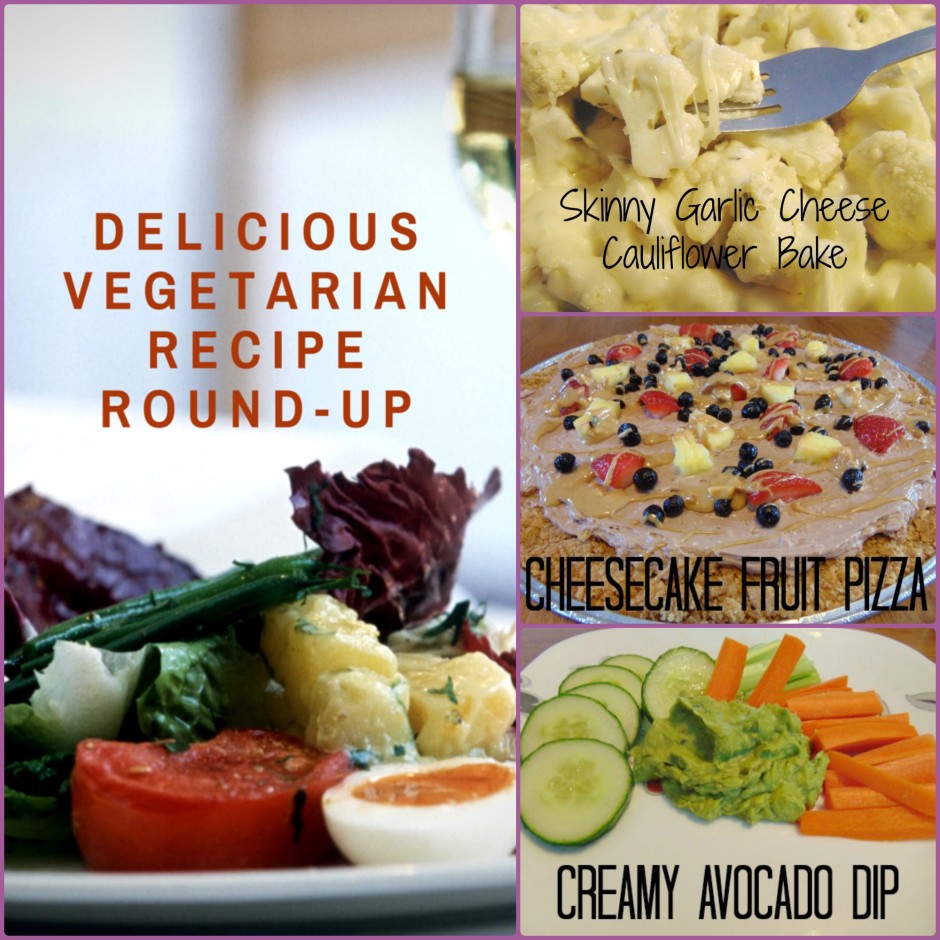 I have been stalking the internet and looking for some yummy vegetarian friendly recipes. I found a bunch I thought I would share in this Delicious Vegetarian Recipe Round-Up! I'm sure you will find something you love too!
The hardest part of going Vegetarian is going the fact that it is currently barbecue season! No hotdogs, steak, or cheeseburgers for me, but maybe that is a good thing. I ate way too much red meat anyway.
Wish me luck!