We all know someone who's dog never leaves their side. My brother and his dog are inseparable. You can always find them curled up under a blanket, while my brother watches youtube videos or plays video games!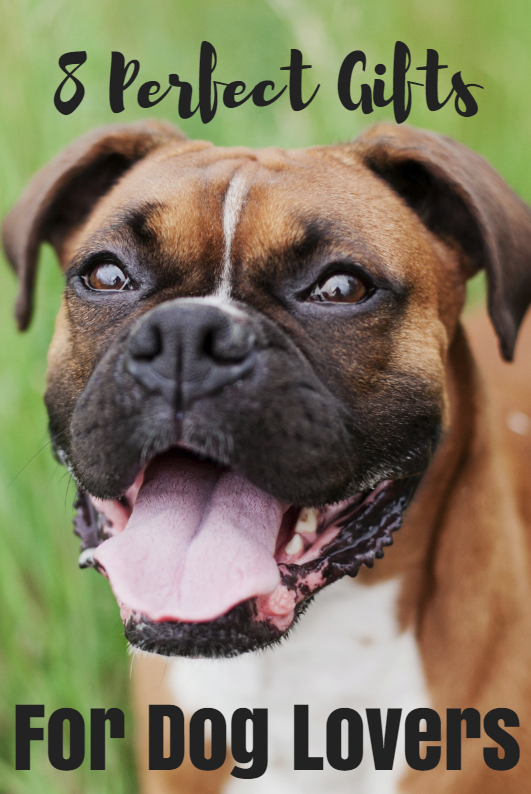 Check out these awesome gifts for the dog lover in your life!
FitBark Activity Monitor: YES! This is an activity tracker for your furry friend!
Customizable Totebag: From Corgis, to wiener dogs, to labs. Pick a breed and customize a tote for a friend!
Matching Collars and Leashes: Because your pets need to look fashionable too!
Pet Store Giftcards – This is a no-brainer! What an easy way to please your dog loving friend!
Car Seat Cover – Hair and mud covering the backseat is not cool! If your friend travels with their pup, this would be appreciated! I know I would have loved one when we moved, there was dog slobber everywhere!
Collapsible Dishes – These are perfect for long hikes with Sparky! These easy to carry bowls can pop out in a second and you can give your pet a drink, when you are done pop them back in and carry on!
Dog Sweaters – I know, I know. Some people think dog clothes are stupid, BUT I have a few short haired dogs who really appreciate the extra layer. One of our dogs, Punk, practically BEGS to wear clothes too!
Last but not least… Poop bags!! No one likes talking about it – or picking it up – but you gotta do it! This huge pack of bags will last a VERY long time!
And there you have it… What do you think of my Gift Ideas for Dog Lovers?
*This post contains affiliate links.*