This run was very intimidating. My sister and her boyfriend and me and my fiance all ran this together. None of us had ever run this much before, our previous distance was only 5k, so to add 3k more onto that without any training was a little scary.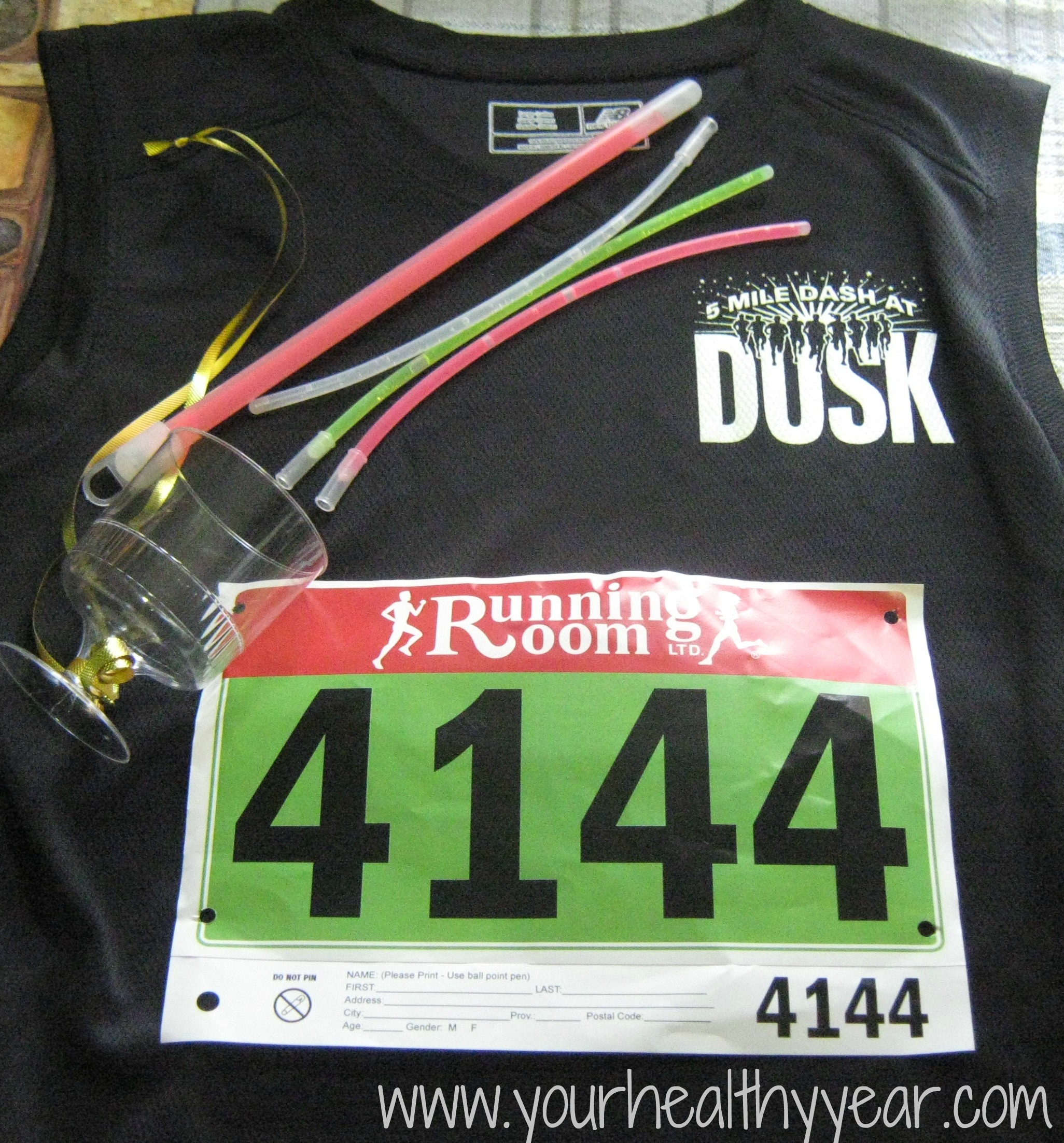 The 5 Mile Dash at Dusk is exactly what it sounds like. You run 5 miles, at night. We got a glow in the dark shirt and one glowstick with our race bibs, but I came prepared. I brought a bagful of extra glow bracelets and necklaces. I even bought tiaras for my sister and I but they were for kids and way too small.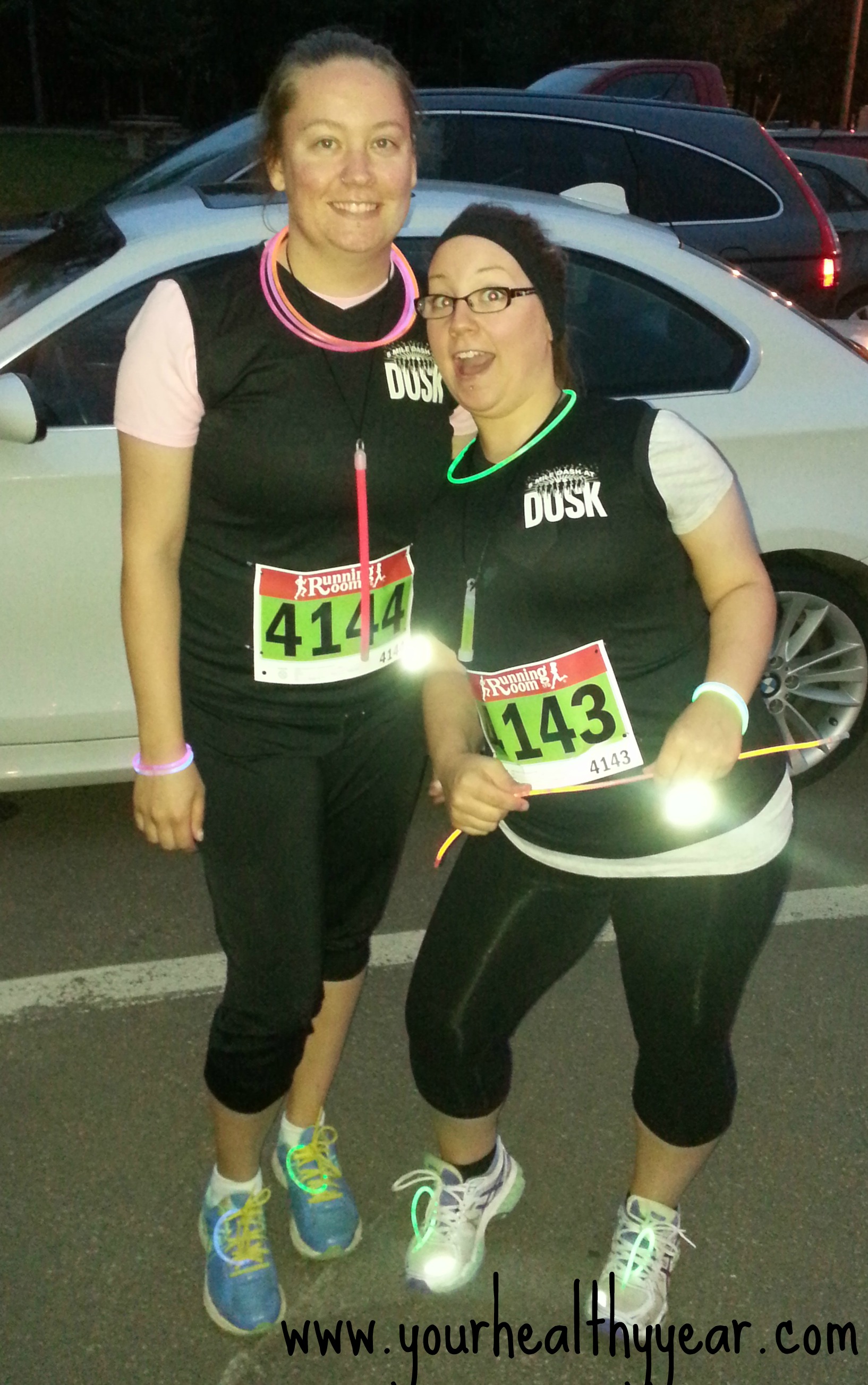 We came in at 58minutes. I was SO happy with that time. I said that I wanted to finish before the one hour mark and that's exactly what we did! Jumping to an 8k from a 5k is no joke but we did it and we are so proud of ourselves. We are already looking for our next race to run and we have all agreed we want to do a 10k, maybe before the end of the year is up, we'll see!
Once we crossed the finish line we were handed some little plastic cups for champagne, and a couple tickets for a free beer. None of us wanted any alcohol at that point, we wanted water! We aren't very big drinkers. I hung our plastic cups with our other medals!
After we were done stretching and cooling off, my sister and I decided it was time for a glowstick dance party. Because we are adults.