This summer Zac (my 14 year old brother) and I have been going through the Couch to 5k program. It's his first time doing a running program and my second time going through it. After two years of shin splints I figured I needed to get back to basics and start over.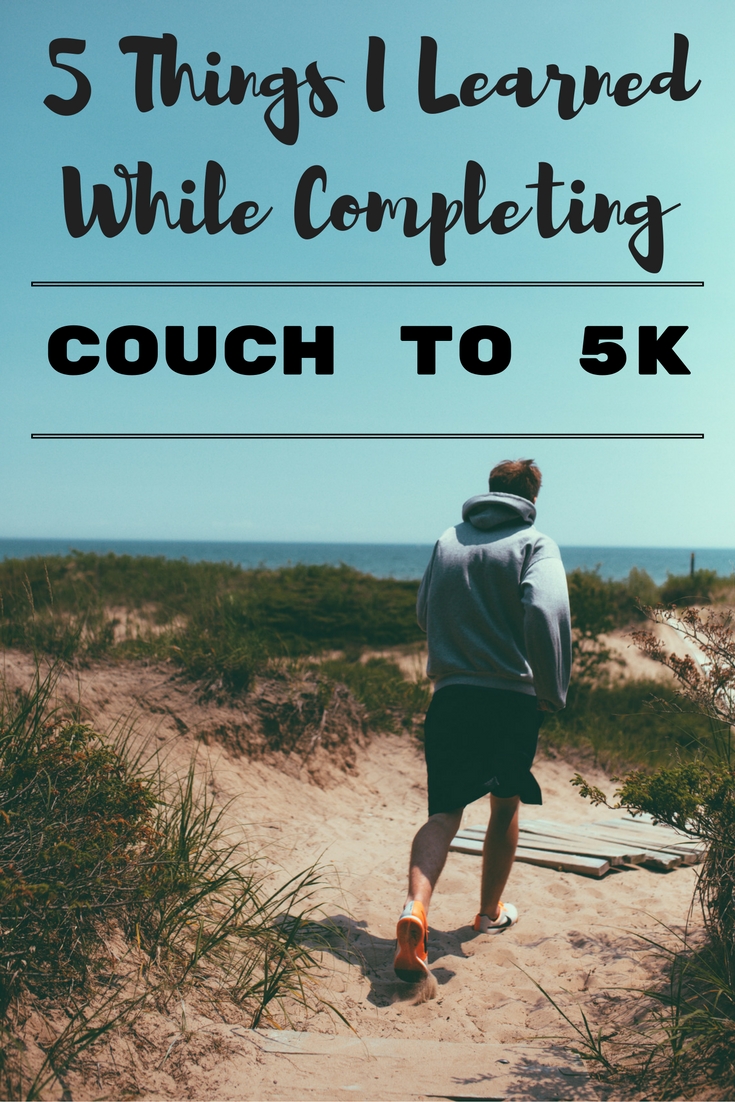 5 Things I Learned While Completing Couch to 5k:
Take it Slow – Whether it's a 10 minute mile or a 6 minute mile, it's still a mile! You don't need to be the fastest. The more consistent you are when you run, the faster you will get. It's so much easier to focus on finishing your run when you aren't huffing and puffing. Run at a comfortable pace and finish your run!
Complete the Program Fully – Trust the process! The best way to begin running is by building up slowly. The couch to 5k program helps you do just that. The first time I went through the program I tried to jump ahead halfway through. All I had to show for it was shin splints!
Don't 'only' Run – Relying on just running for your cardio is a great way to encourage injuries. You need to cross-train and lift weights to build all over strength so you can keep running and stay healthy.
Rest Days are Important – Your muscles need time to repair themselves and this happens when we rest. When you are just starting to run make sure you are only running every other day at the very least.
Wearing the Right Gear – Everyone's feet are different and need to be supported accordingly. One of the best investments I made was getting fitted for a pair of running shoes. And Ladies, make sure you are wearing a supportive sports bra too!
I gotta say Zac has really impressed me while doing the program. He went from complaining constantly and wanting to stop to powering through our runs. I think he secretly even likes it. But don't tell him I said that!
*This post contains affiliate links.*