Reliving Memories with Journaling can be fun for all family members. Just think, what if you could read old journals from your great-grandmother? I know I would be super interested in reading what was happening in my great-grandmother's life when she was my age!
If you know anyone who is elderly, chances are you find yourself regretting that you did not ask them about their past sooner. Perhaps it is too late and that elder simply cannot remember. Maybe you were just too busy with family or career to ask those questions or record them.
However, awareness is half the battle. If you are aware that you would like to do something in regard to journaling an elder's life story, now is the perfect time. With the internet being what it is, it is easier than ever to record it all.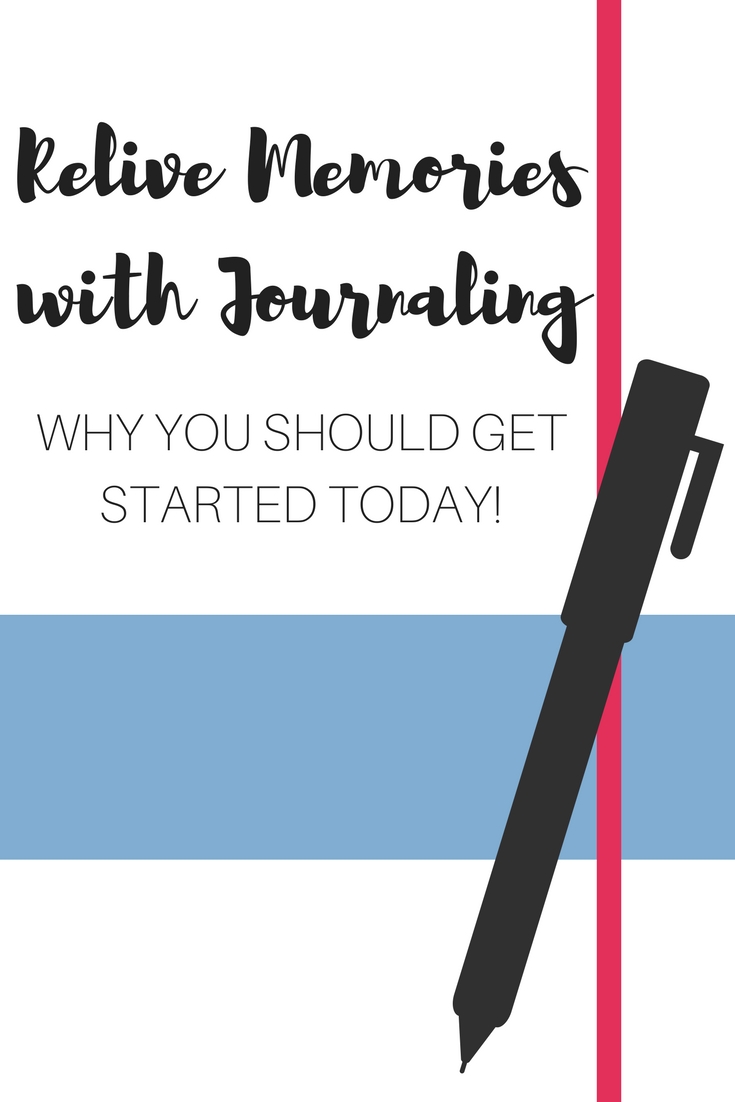 Reliving Memories with Journaling
Journaling is a great way to record memories and to relive them. Journaling while you are young enough offers many benefits.
For example, journaling while you are in your middle age offers you the benefit of looking back while you are still able to recall some of those memories. Your childhood memories can bring lots of laughter, tears, and memories to cherish.
Journaling also gives you the opportunity to bond with your children and other younger family members. They will more than likely get a kick out of seeing the clothes you wore, the styles that were popular, and most of all laugh at your hairstyle back in the day.
If you have children that are old enough to assist you in creating a scrap book or using programs on the internet to create memory books, then look at journaling as an opportunity to match times, places, and dates all in one place while you still remember them.
Journaling is a great way to take some quiet time to yourself as well. Going back to visit your past with fondness is a great way to reminisce.
If you are journaling with an elder, what a wonderful time to bond once again. Journaling provides that elder with a sense of accomplishment looking over a life well lived, those who have gone, and how grateful they are for you and their family and loved ones.
Journals will also be a great way to remember a loved one who has passed on. It's not something we want to think about, but a journal may help ease your pain.
Journaling is not only a great way to record memories and relive past memories, it is also a great way to stay young. Believe it or not, fond memories contribute to a happier and healthier life.
Journaling is something that you can do in your middle ages or as an older adult, by yourself, or with the help of someone else. Recording special memories and events helps to pass the time and leaves something for future generations. Journaling keeps you young in mind, body, and spirit as well.
Want to get started with Journaling? Check these out: