Fitness trackers, step counters, pedometers… It seems like everyone has one these days! There are so many options on the market right now, you can find one to fit any budget
If you like to challenge yourself, a fitness tracker is an excellent way to motivate you towards your health and fitness goals, all while having fun!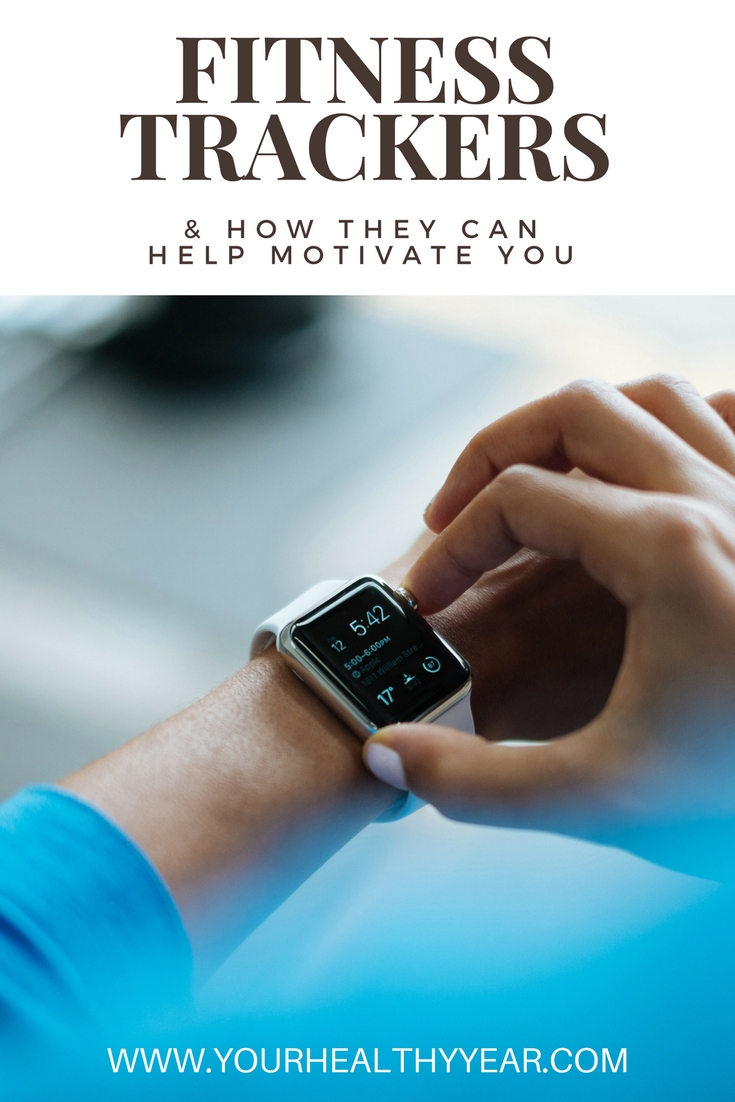 Reaching Goals with Fitness Tracker Motivation.
Steps – The first way a fitness tracker can help you achieve your goals is by tracking your steps. You can use a simple pedometer for this, but if you are serious about using a fitness tracker daily, I would highly suggest you invest in a better quality tracker. A Fitbit Flex 2 is an inexpensive option that will last much longer then a regular pedometer. It's a simple solution that displays lights to let you know how far you are towards reaching your daily steps goal. No bells and whistles.
Setting yourself a daily step goal is a great way to make sure you stay active throughout the day. You will find yourself trying to get extra steps in all day… Parking farther from buildings, taking the long way around the office, taking the stairs instead of the elevator…
Start with a small, attainable goal at first. For example, 5k step for a couple weeks, then 7k, then 8.5k, then 10k! It will be easier to get your steps in as you make it a habit to walk more.
Stairs – Certain fitness trackers also count stairs. These fitness trackers tend to be a little bit more expensive, but if you really want to set a goal that will have you working hard, stairs are the way to go. The Fitbit Charge HR counts steps, stairs, and also tracks your heart rate, which gives an accurate idea of how many calories you burn during physical activity.
Sleep – The Fitbit Charge HR and the Fitbit Charge HR both track sleep during the night. This is an excellent way for you to determine how your quality of sleep currently is, and if you need to take steps to get a better nights sleep.
---
So how does all this help you get motivated? Well, keeping track of your success and having a visual reminder everyday to reach certain goals is a great way to stay motivated. On top of that, you can reach small goals each day just by doing a little physical activity. Upping your activity every once in a while is also the best way to ensure that you keep seeing results.
If you decide to go with a Fitbit, when you create an account online you will also get access to a bunch of achievements you can complete. The goals can be daily, monthly, or they could be open ended.
I know I've only talked about Fitbit, but I am currently using the Apple Watch Series 1 and I L.O.V.E it. It doesn't track sleep cycles or floors climbed, but I love watching my rings fill up throughout the day. Setting these small goals helps me gauge where I am fitness wise, and let's me know when it's time to step it up!
*This post contains affiliate links.*