In 2013 I had super long hair that was down past the middle of my back, and I loved it.
In August of 2013 I cut off 12 inches of my long, healthy hair, and donated it to charity. A few months later I cut off 8 more inches and donated that. I was left with chin length hair, in a fabulous angled bob that I loved, but I really couldn't wait until my hair grew back. I decided that as my hair was growing out again, I was going to do my research and have super healthy hair growth.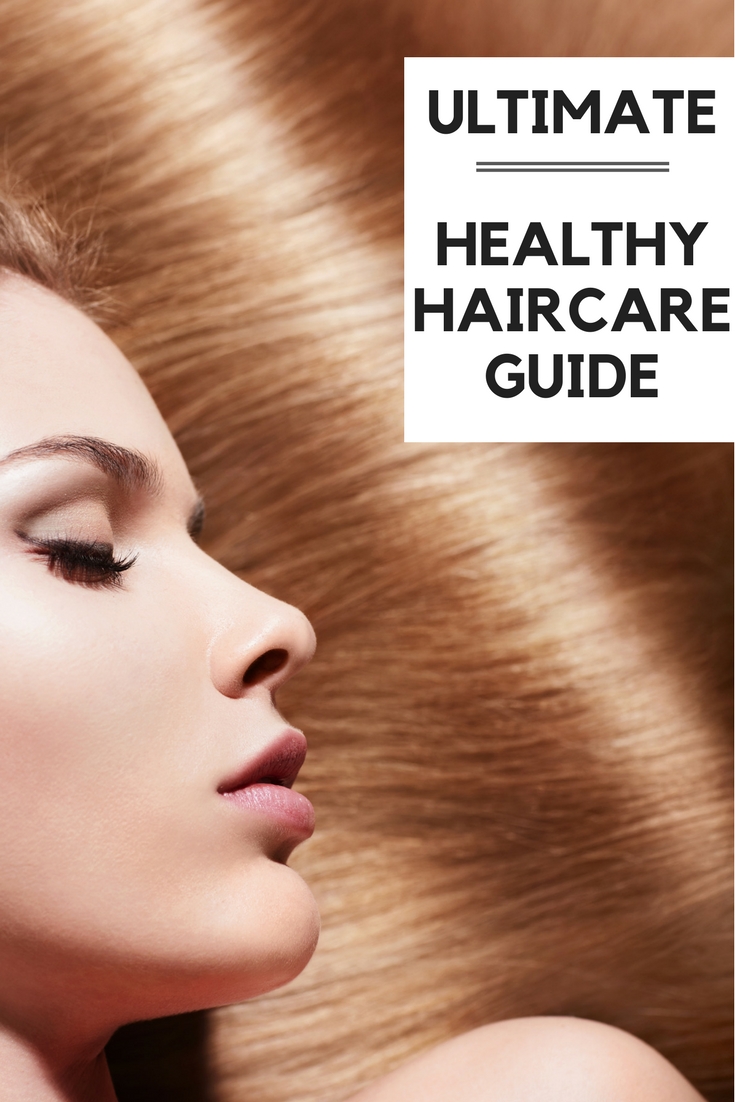 Five long years later and my hair is longer then it was when I did the big chop! I want to share ALL of my tips with you, along with past posts and products I have used to get the healthiest hair growth possible.
Ultimate Guide to Healthy Hair Growth
Preventing Heat Damage
First things first, I use exactly no heat on my hair. I don't own a hair straightener or a curling iron. I don't even own a blow dryer!
Everyone should know by now that using heat on your hair is very damaging. Heat causes your hair to dry out, resulting in damage, split ends, frizz, and gives your hair that rough, straw-like texture.
However, if you want to use styling tools on your hair, go for it! Just make sure you are doing it in the safest way possible for your hair. There are products you can use to help minimize the damage caused by heat styling your hair. Below I listed a few items that are great options if you still want to use heat on your hair, but want to avoid damage as best you can.
And please don't forget the heat protectant spray!!
My Favorite Products
I used to be really big on Garnier's Damage Eraser line of products. That was my go-to shampoo for literally years. I still think it's a great option and I will probably go back to it eventually, but right now I am using (and loving) Dove's Daily Moisture shampoo and conditioner. I also love to use Aussie's 3 Minute Miracle deep conditioner at least once a week. After showers I use Gum Hair Keratin 10 as a leave in treatment. Finally, Batiste is the best dry conditioner I have found so far, and I have tried many dry conditioners!
Must-Have Healthy Hair Tools
There are a few things that can make a huge difference in your healthy hair growth, and you might not even realize it! Many of these items are inexpensive things you can easily add into your daily routines.
I don't own a brush. After I shower and put it my leave-in conditioner, I use a wide tooth comb to de-tangle, starting that the ends and working my way up. * Side note: Don't leave your towel in your hair for longer then necessary! It causes breakage and pulls on your hair, also make sure to lightly squeeze the water out of your hair with the towel, do not roughly rub your head and hair!
Sleep on a silk pillowcase, this helps avoid damaging your hair at night because it's not so rough on your hair. Also, sleep with your hair in a braid (or braids), this is the best way to keep your hair secure and safe.
Use hair elastics that won't damage your hair. Not every elastic is created equal! The best options are the ones that coil or the knotted fabric ones.
I try to trim my hair every few months so I bought a pair of hairdresser scissors. If you are confident enough to trim your hair, you want to make sure you are using scissors that are super sharp. Dull scissors will cause split ends when you trim your hair.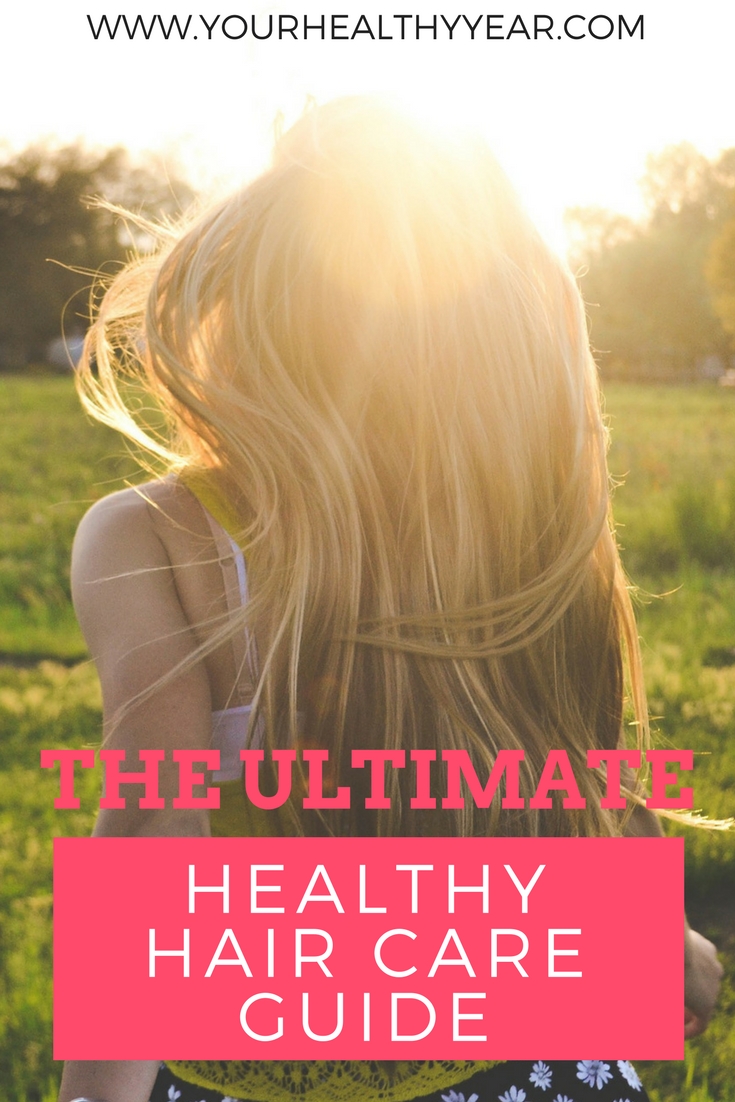 Keeping Your Hair Safe While Working Out
If you wear your hair in a ponytail, make sure to change up the height of your ponytail. Continuously wearing your ponytail at the same height will cause damage and breakage, by varying the height you will be giving your hair a break. As mentioned earlier, make sure to use an elastic that won't damage your hair, like a coiled one or the knotted fabrics ones.
Instead of a ponytail, wearing your hair in a braid will keep your hair out of your face and avoid ponytail damage all together. There are tons of variations you can do too to switch it up!
When you are taking your hair down, be gentle when pulling off the elastic. Take the time to unwind the elastic instead of dragging it roughly off your head.
If you can help it, don't put you wet hair in a ponytail. Your hair is weakest when it's wet, so pulling it back into a taut ponytail can really stress your hair out.
There are lots of items in your kitchen that can be used as natural hair products. I wrote about the coconut hair mask I do at least once a month. This helps make my hair healthier, shinier, and promotes hair growth too. Here are a few other common household items you can use in your hair.
Baking Soda, Apple Cider Vinegar, and Corn Starch can be used in place of Shampoo
Mayo, Honey, and Eggs can be used in place of conditioner.
Here is a list of a bunch of different hair masks you can use.
Nutrition and Healthy Hair Growth
Nutrition for healthy hair growth is kind of obvious. If you want the healthiest hair possible, then you need to be eating healthy food too. Imagine, changing your diet to get healthier hair and end up with a healthier body overall? That's pretty much what your end results will be if you want to start growing healthier hair, you start from the inside out.
Drink lots of water, at least 8 cups a day. Water helps promote healthy hair growth.
Try a biotin supplement. This will help you grow healthier hair, plus it will help you grow healthier nails and get glowing skin!
Eat enough protein, about 40g-60g. Hair is made of proteins so it needs a healthy supply of protein to survive. Look for lean meats or beans and legumes to get your protein.
*This post contains affiliate links.*