I usually have a protein shake at least once a day. I find them quick, easy, and a great way to get some extra fruits into my day. Lately I have been using Vegan Pure Protein Powder, and I love it!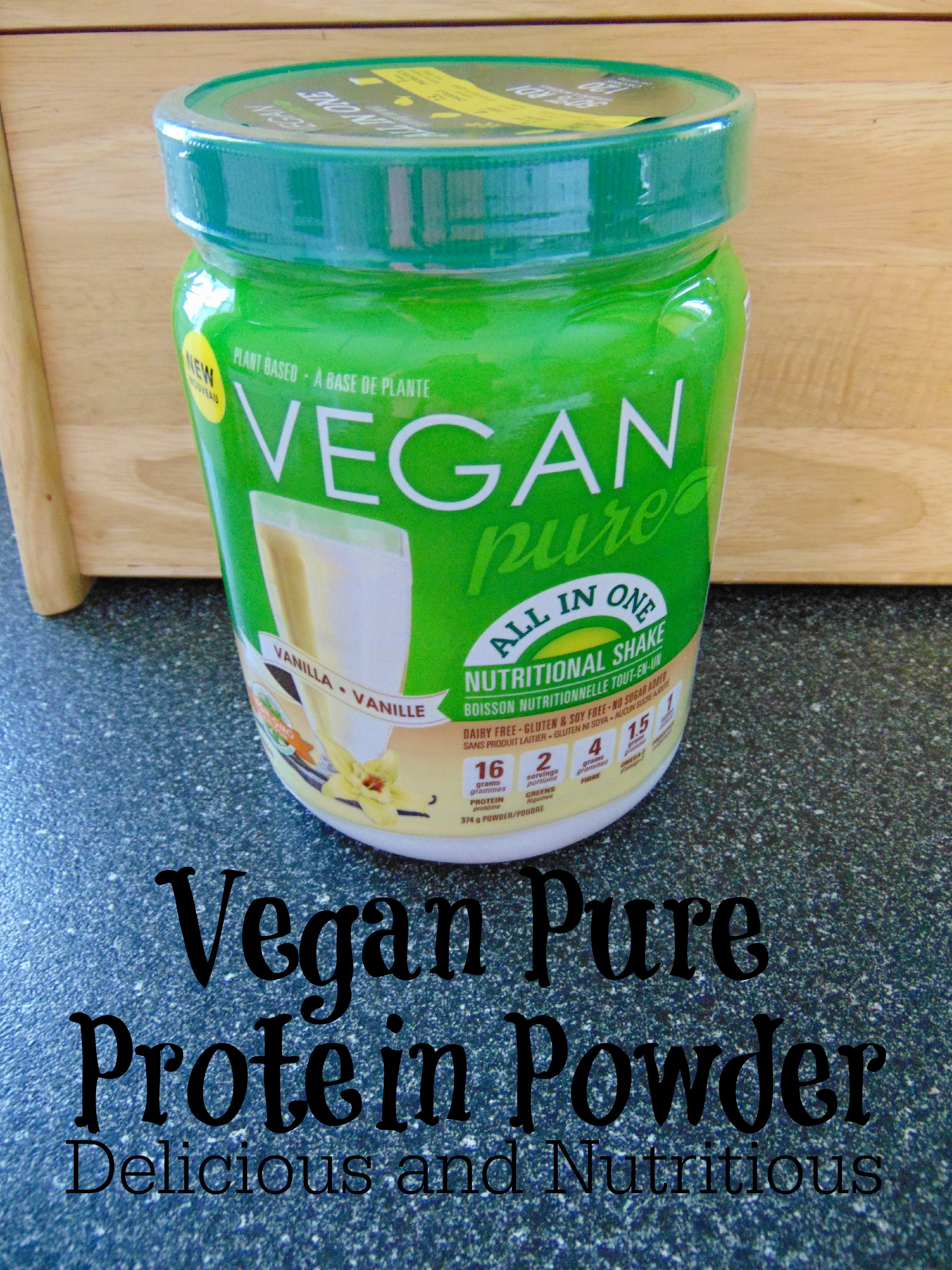 On top of providing you with 16 grams of protein, one serving of Vegan Pure also gives you the equivalent of 2 servings of greens, 4 grams of fibre, 1.5 grams of omega-3, and 1 billion probiotics. It really is an 'all-in-one' nutritional shake! It makes a great meal replacement or snack.
I've been drinking Vegan Pure for the past week in place of my breakfast. I use one scoop of protein powder, 1 cup of frozen strawberries, 1 tablespoon of peanut butter, and a cup of almond milk. I call it a 'PB&J smoothie' because it takes like a peanut butter and jelly sandwich!
Vegan Pure is dairy, gluten, and soy free and has no sugar added and no artificial sweeteners. It's plant based and uses raw ingredients, so I know it is more then safe to consume regularly. Healthy food never tasted so good!
You can enter below for your chance to win a jar of chocolate or vanilla Vegan Pure protein powder! Giveaway ends 04/26 and is open to Canadians only.
*I was sent product in exchange for an honest review, all opinions stated above are 100% my own.*