Do you know the benefits of drinking coconut water? Read on to learn more about this tasty beverage and enter to win a case from Amy & Brian Naturals!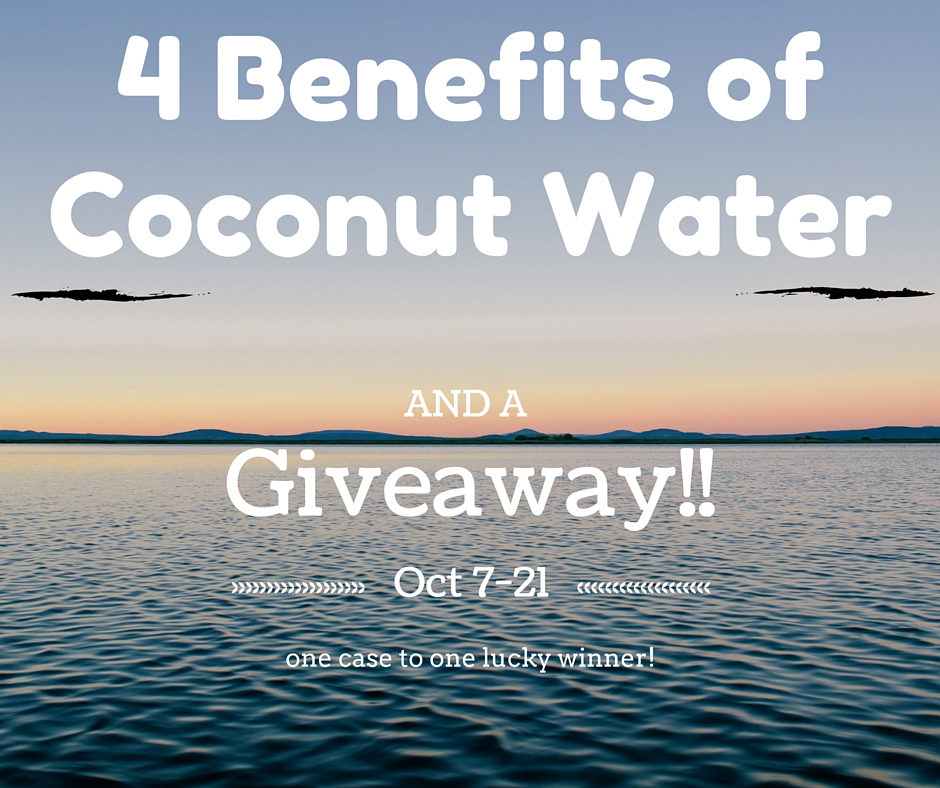 4 Benefits of Coconut Water:
It can  help you lose weight.

Coconut water is a delicious drink with very little calories so you can lay off the juices and sodas. Coconut water will help you feel fuller because it is full of vitamins and minerals.

It helps you stay hydrated.

Coconut water helps keep you hydrated way better than sports drinks because of it's potassium content. Next time you exercise, reach for the coconut water to quench your thirst!

It aids your digestive system.

No one likes to talk about 'being regular', but coconut water is loaded with fiber to help your digestive system.

It's 100% natural.

 While it isn't a calorie-free drink, you can enjoy coconut water without feeling guilty because it's an all-natural drink that is packed with vitamins and minerals.
About Amy & Brian Naturals:
Amy & Brian Naturals, a family run business, has been selling coconut water for over a decade. Sourced only from young green Thai coconuts, Amy & Brian coconut water has a natural sweetness and well-rounded coconut taste with no added sugar. Available in a variety of flavors (including lime, grape and cinnamon) and sizes, Amy & Brian is passionate about giving consumers a great tasting product. Amy & Brian Coconut Water can be found with or without pulp in mainstream and natural specialty supermarkets throughout North America.
Enter below for your chance to win a case of Coconut Water from Amy & Brian Naturals! One lucky winner will receive a case of their choice, in either cinnamon, grape, lime, with pulp, or original.
*I have been compensated for this post.*