As plastic bottles fill up our landfills and bottled water drains our pockets it's no wonder that filtered water bottles are raising in popularity. There are lots of reasons you should own one – I'm going to give you my top 3 reasons below!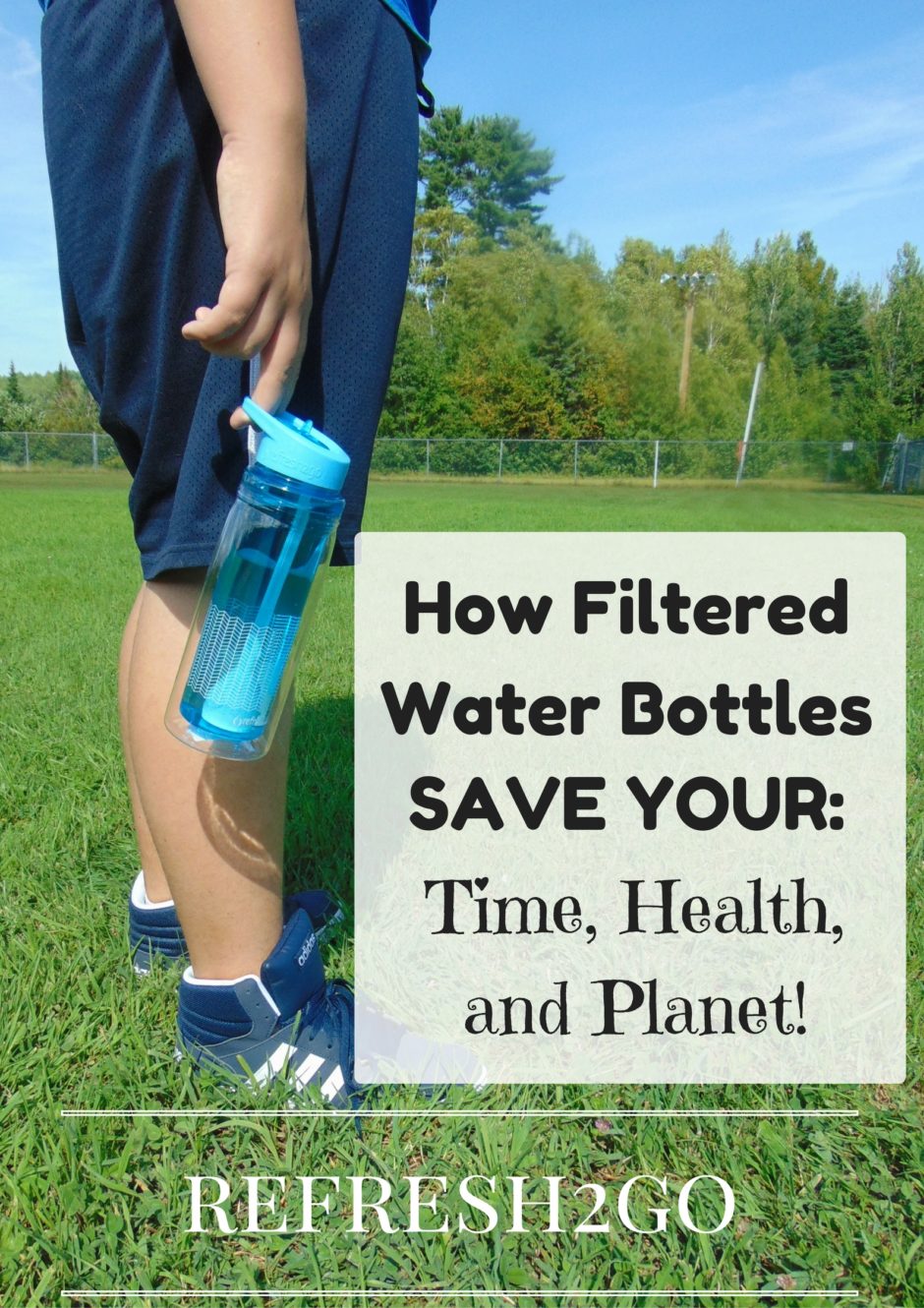 Drink More Water – Having water with you all the time is a great way to remind yourself to drink more water. With a filtered water bottle you can fill it anywhere; home, work, school, etc. You will always have a fresh, clean bottle of water with you. Drinking water has SO many health benefits from aiding weight loss to healthier skin!
Save Money – By using a filtered water bottle there is no need to throw money away on buying plastic bottles at the grocery store… Buying a bottle of water at the grocery store can cost anywhere from $1 – $3 and even higher in some areas! Think of the money you will save by using a filtered water bottle.
Save the Planet – This is a biggy for me. 86% of the plastic bottles used in the US will end up in sitting landfills. That's a lot of plastic, and they take over 700 years to decompose. That is a mind boggling fact! Imagine what a difference it would make if we all started using filtered water bottles!
Recently I was sent a bottle from Refresh2Go and I gotta say, I'm impressed! Bottles start at just $7.99 and include a filter that lasts about 2 months. You can buy a 3 pack of filters for 7.99. They have lots of different options so the whole family can pick a bottle that suits them!
Refresh2Go has also made it incredibly easy to remember when to change your filter. You can sign up for alerts so you never forget!

Now for the fun part – a giveaway!!
Enter below for your chance to win one of two Refresh2go bottles – just in time for back to school!
Giveaway is for US residents only.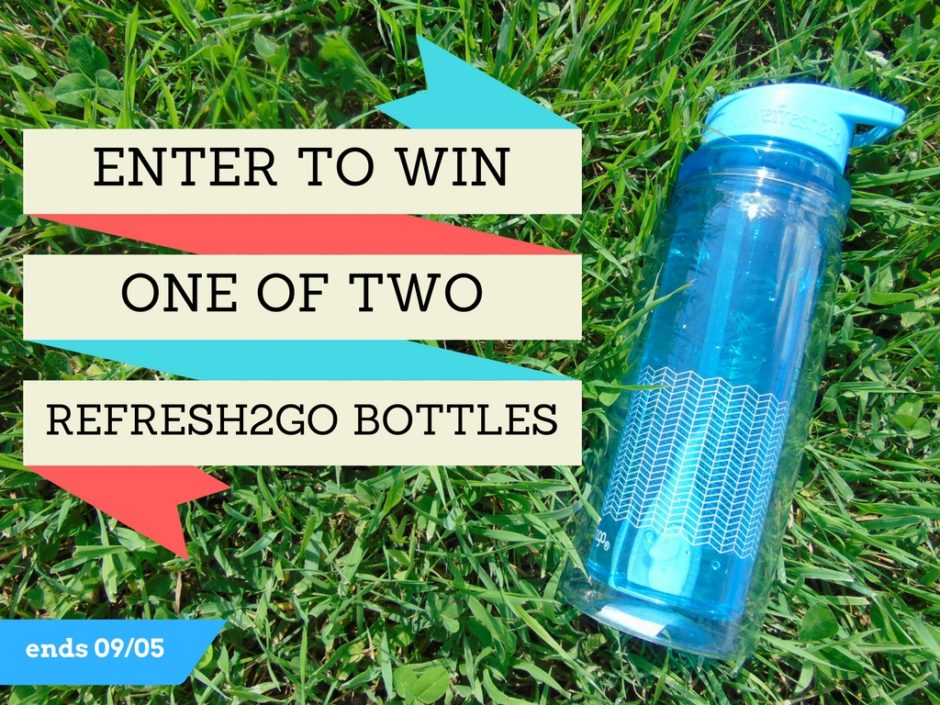 *I have been compensated for this post.*