I'm just gonna say it… I love my hair.
It's long and healthy and strong, but it took a long time to get it to this point!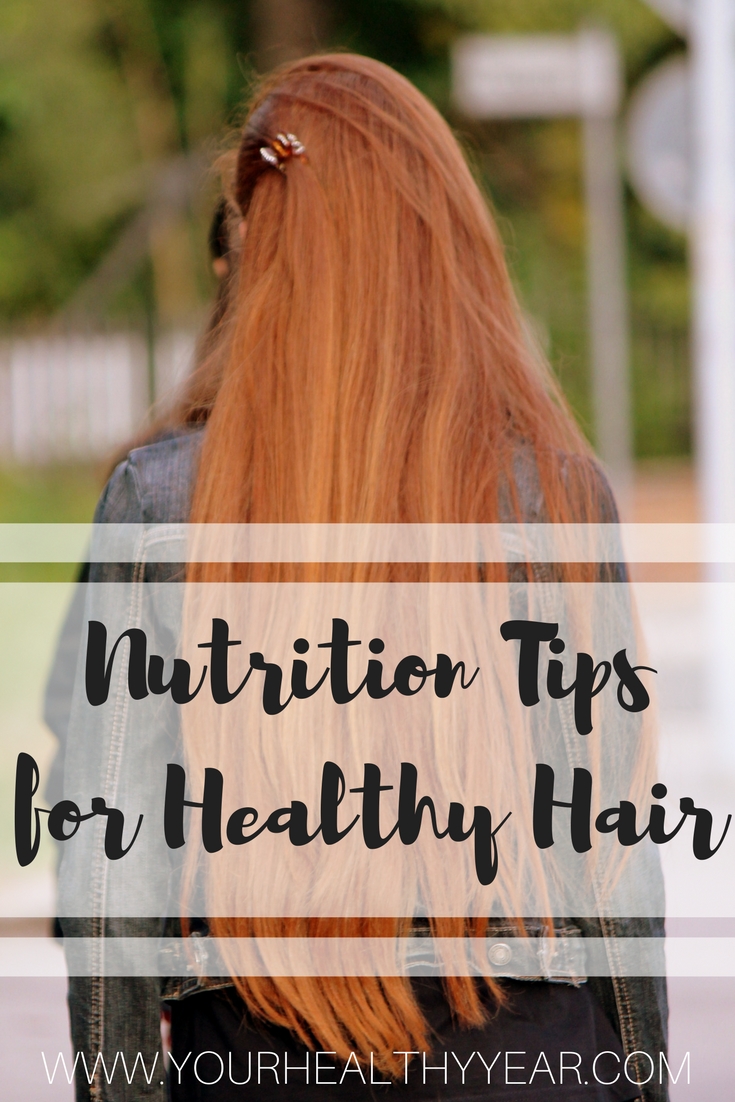 In 2013, I donated a total of 20 inches of hair. I don't regret doing it, because I know some kid needed that hair more then I did, but I am glad to have my long hair back again. It took a good 4 years to grow it out that long again, and now it's even a bit longer!
Before I get into my nutrition tips for healthy hair, I want to say that I don't use any heat on my hair at all, I don't even own a blow dryer, and I haven't dyed it in a couple years, besides the dip dying I did on my ends. These are my biggest tips to growing out healthy hair quickly, because you end up with very little breakage.
Nutrition Tips for Healthy Hair:
Drink Water – As if we needed another reason to drink water, am I right? Drinking water helps promote healthy hair growth.
Take a Biotin Supplement – Biotin helps your hair grow, but also your nails, and it's great for your skin too!
Protein – Protein strengthens your hair because hair is made of proteins. Aim for lean meats or beans to get a healthy dose.
Omega 3s – Omega 3s are important because they line your scalp and provide oils that keep your scalp and hair hydrated and healthy.
Vitamins A, D, C, E – All these vitamins are important for our overall health, but also for maintaining healthy hair. They all do various important jobs like naturally conditioning our hair, producing collagen, and protecting our hair from sun damage. If you are concerned that you aren't getting enough in your diet, you can look into supplements to help.
Basically, if you want healthy, strong hair, make sure you are drinking your recommended daily intake of water, eating lean protein, and getting all your vitamins. These are things we should already be doing if we want to live a healthy lifestyle, but these tips are especially important if you are concerned about your hair staying strong and healthy!
Check out my other hair care posts: