I've been playing around with different cauliflower recipes, especially cauliflower bites and nuggets. I looove cauliflower, and I love how versatile cauliflower is. You can make so many different things with cauliflower, but today we are here to talk about my newest fav.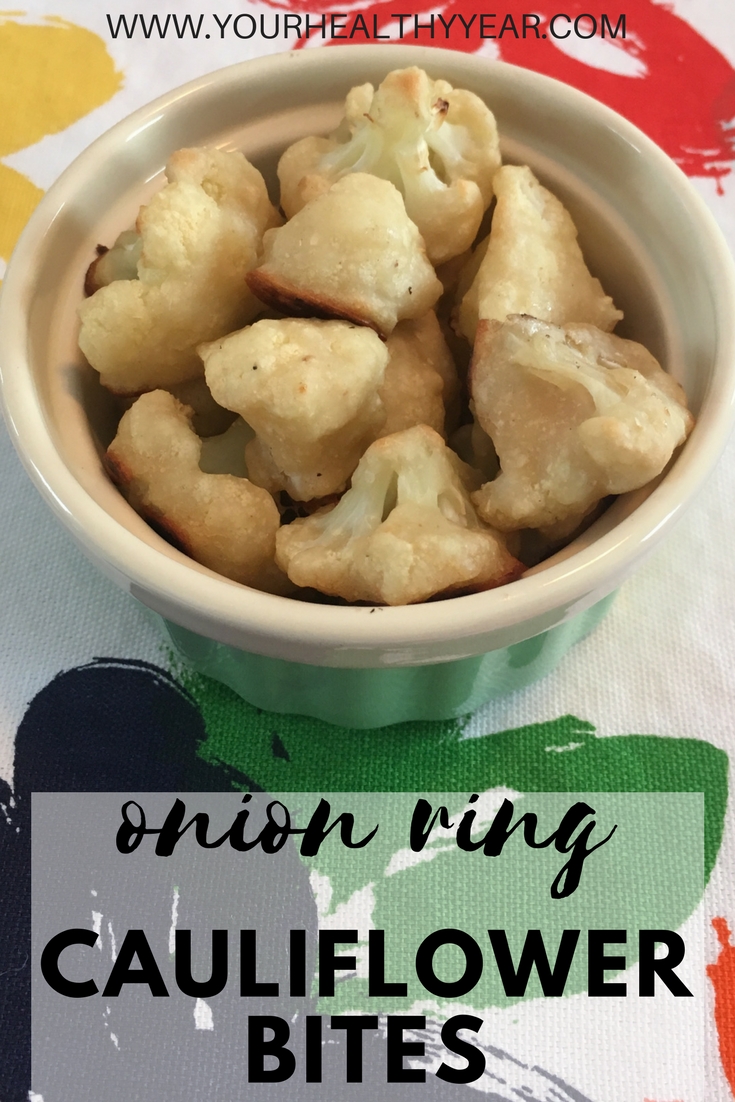 Onion Ring Cauliflower Bites
I've been testing out different cauliflower bites recipes for awhile and tweaking them to our liking. I've mostly used spices and different types of barbecue sauces. For this recipe I decided to try and create something that tasted like an old favorite – onion rings.
Technically onion rings are made with a veggie but they aren't the healthiest side dish. Sure, you can bake them instead of deep fry, but you still end up with a lot of batter and I'm just not into it, plus, I am super picky when it comes to onion rings, because I don't like onions!
But I do love cauliflower and (almost) everything you can make with it! So I figured I'd start tweaking my cauliflower bites recipe and make something that tasted like onion rings. And it was so easy.
Onion Ring Cauliflower Bites
Ingredients
1 Head of Cauliflower
1/2 Cup White Flour
1/2 Cup Water
1 Tbsp Onion Powder
Pinch of Salt
Instructions
Preheat oven to 450 degress.
Cut cauliflower into bite sized pieces. Place in a strainer and rinse well, set aside.
Mix together flour, water, onion powder and a dash of salt. This should form a slightly sticky dough-like mix.
Stir in cauliflower and mix until cauliflower is completely coated. Make sure to mix gently, so you don't break up the cauliflower too much.
Lightly grease a cookie sheet, or use parchment paper, and lay out cauliflower.
Bake for 20 minutes.
So yeah, you are probably thinking to yourself, "duh, this recipe is so easy." And that's kind of the point. I have talked a lot about how I am not the best cook and I love super easy recipes because of this. The fact that this recipe is literally only 5 ingredients is one of the reasons I love this recipe so much, it's so simple you can't mess it up!
For me, having super easy recipes like this is one of the keys to eating healthier. If I have a stockpile of recipes that don't take a lot of ingredients or time, I am much more likely to whip something healthy up after a long day of work!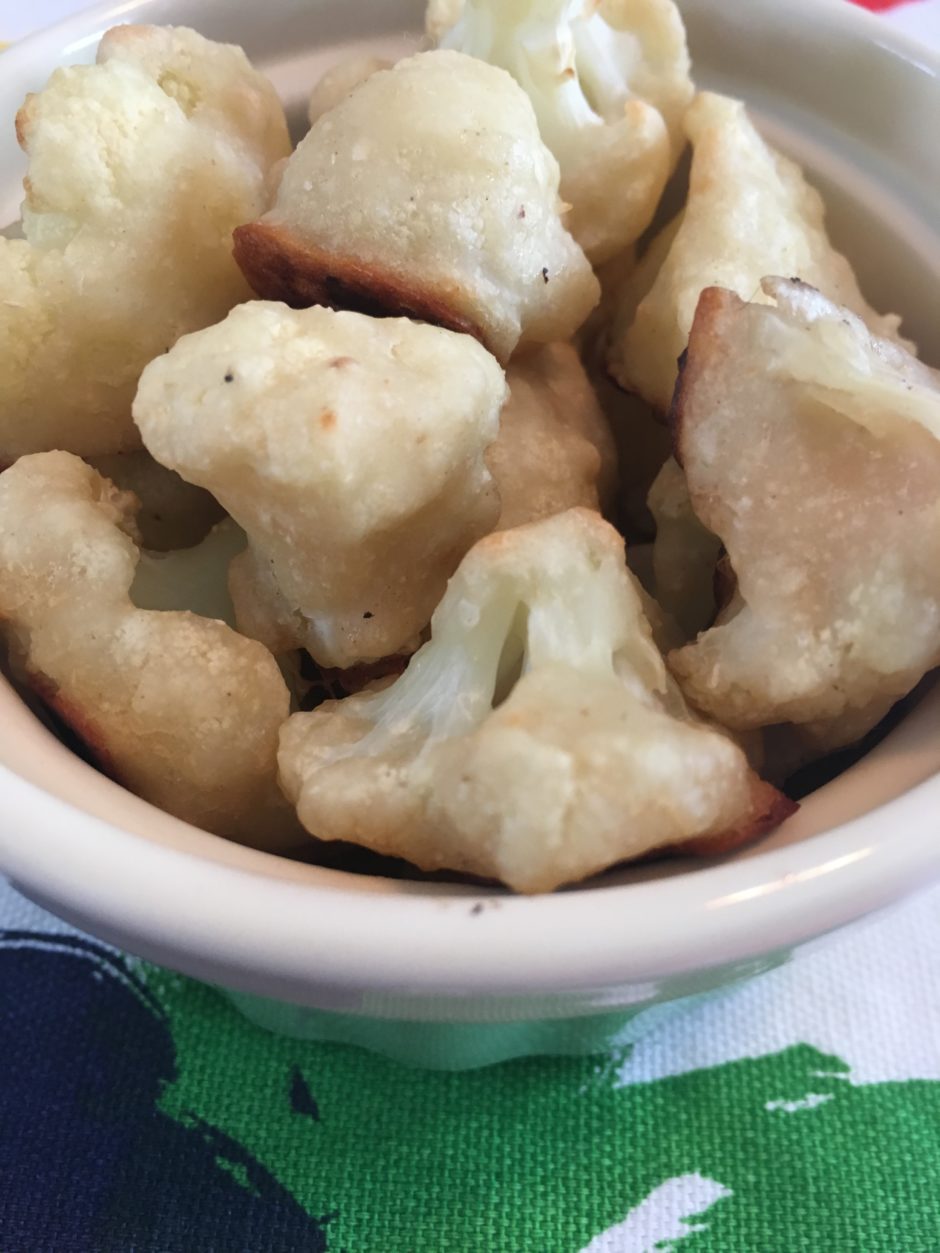 Cauliflower is a really versatile vegetable and easy to incorporate into your meals.You can make cauliflower rice, pizza dough, tator tots, add it to your smoothie, the list goes on and on.
Cauliflower has a lot of health benefits too. It's anti-inflammatory and it's full of antioxidants, and cruciferous veggies like cauliflower have strong cancer-fighting properties. 1 cup of cauliflower has only 25 calories, 2.5 grams of fiber, 2 grams of protein, high water content, and is full of vitamins like Vitamins C and K.
If you love cauliflower like I do you will probably love these recipes too: