In Canada Heart Disease results in about 30k deaths per year, and every 7 minutes someone dies from heart disease or stroke. It's never too late to start taking care of yourself, or your heart. Start with your diet and eat lots of fresh fruits and veggies, lean meats and lots of fish.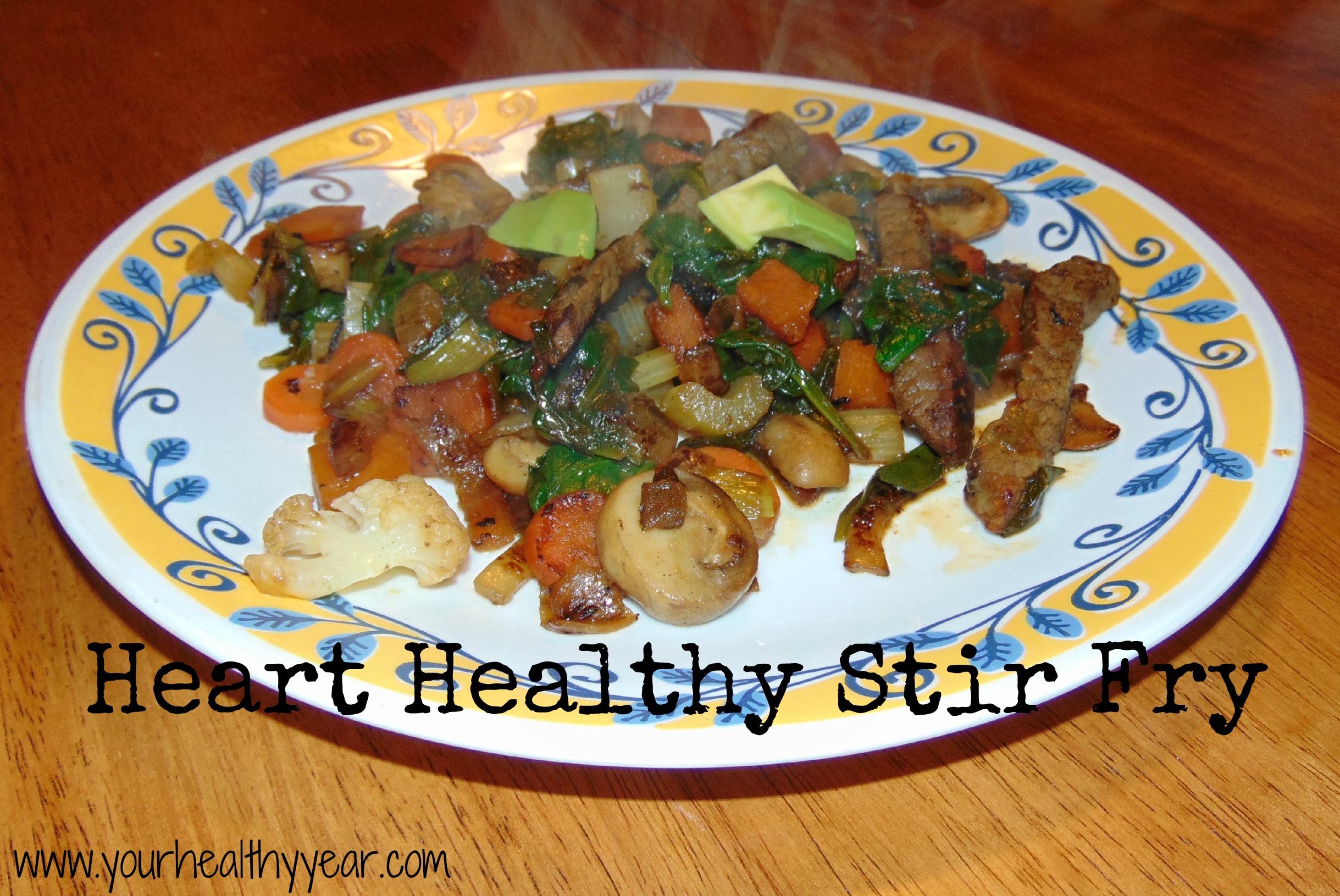 This stir fry is pretty quick and easy. It's perfect for getting rid of the vegetables in the fridge that are just about to go bad, you can throw almost any vegetable in your stir fry and have it come out delicious. It's a perfect heart healthy meal the whole family can be involved in making, there is lots of cutting and chopping that needs to be done!
Heart Healthy Stir Fry
Prep time:
Cook time:
Total time:
Ingredients
4-5 small strips of lean meat
1/2 cup chopped carrots
1/2 cup chopped cauliflower
1/2 cup spinach
1/2 fresh mushrooms
1/2 cup celery
1 tbsp olive oil
1/4 tbsp chopped onions
1/4 tbsp chopped peppers (green, yellow, etc.)
Instructions
Using a wok-style frying pan over high heat, lightly brown the onion. Once onion is brown, add meat and cook fully. Add all other ingredients and cook on high for 3-4 minutes, cover and cook on medium until they are your desired consistency.
If you liked this post, you might also like: