There are several ways you can cut out fat and calories while baking. I use healthy baking substitutions all the time. Most of the time the flavor and texture are almost identical, but the calories and fat are lowered significantly!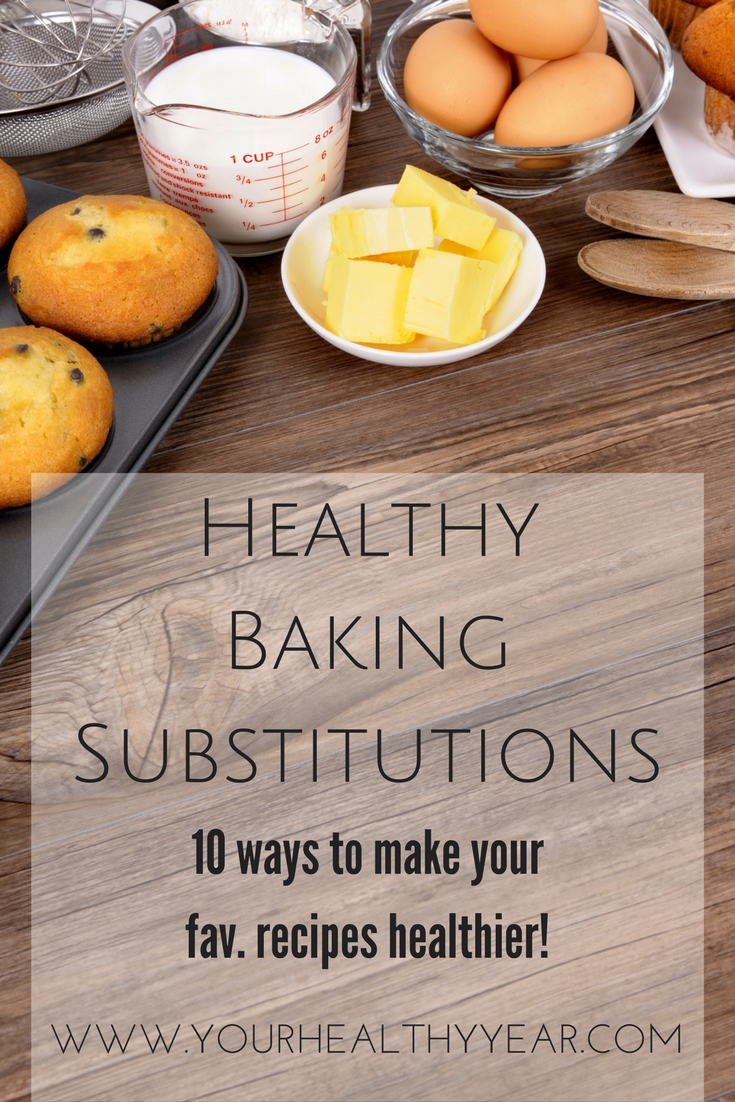 In my Healthy Broccoli Salad recipe I swapped and lowered quite a few ingredients and was able to cut out a lot of calories and fat, with very little change in taste! I try and substitute as much as possible when baking, so we can still have a treat but without the guilt!
Healthy Baking Substitutions:
Instead of Oils you can use Applesauce. Use equal amounts applesauce, for example if a recipe calls for 1/4 cup oil, use 1/4 cup unsweetened applesauce instead.
Instead of an Egg you can use 2 egg whites, or 1/4 applesauce and 1/2 teaspoon of baking powder.
Instead of Butter you can use Mashed Bananas (1 cup butter = 1/2 cup mashed bananas) or pureed Pumpkin. (I swapped butter for pumpkins in a chocolate brownie mix, it was so good!)
Instead of Cheeses or Cream Cheese you can use plain yogurt, or cottage cheese.
Instead of Mayonnaise you can use plain yogurt.
Instead of White Flour you can use 1/2 whole wheat and 1/2 white flour, or use black beans.
Instead of whole or 2% Milk you can use skim milk, or almond milk.
Instead of Butter you can used Mashed Avocado. (like I did in my Cookie Bites recipe!)
Instead of Sugar you can use applesauce, or vanilla extract.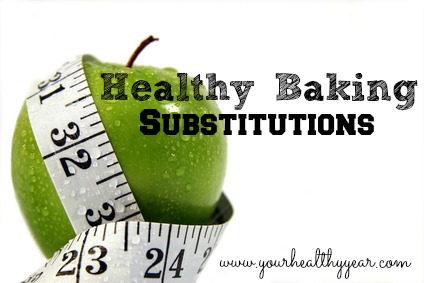 Cooking and baking at home, instead of buying pre-made items at the grocery store, is much healthier to begin with. By using these simple substitutions you can make your homemade recipes even healthier. Learning how to take control of what goes into your food is very important when it comes to nutrition. The amount of sugars alone in store bought items are often more then we need in an entire day!
Not much of a cook? That's okay… We all have to start somewhere, and practice makes perfect!