I must confess, I have a really hard time when it comes to finding delicious lunches that are healthy. I find lunches the hardest to meal plan for because it has to be something quick and easy, but something I can prepare a few days in advance. Today I am going to share with you 5 healthy lunch ideas, that also happen to be heart healthy!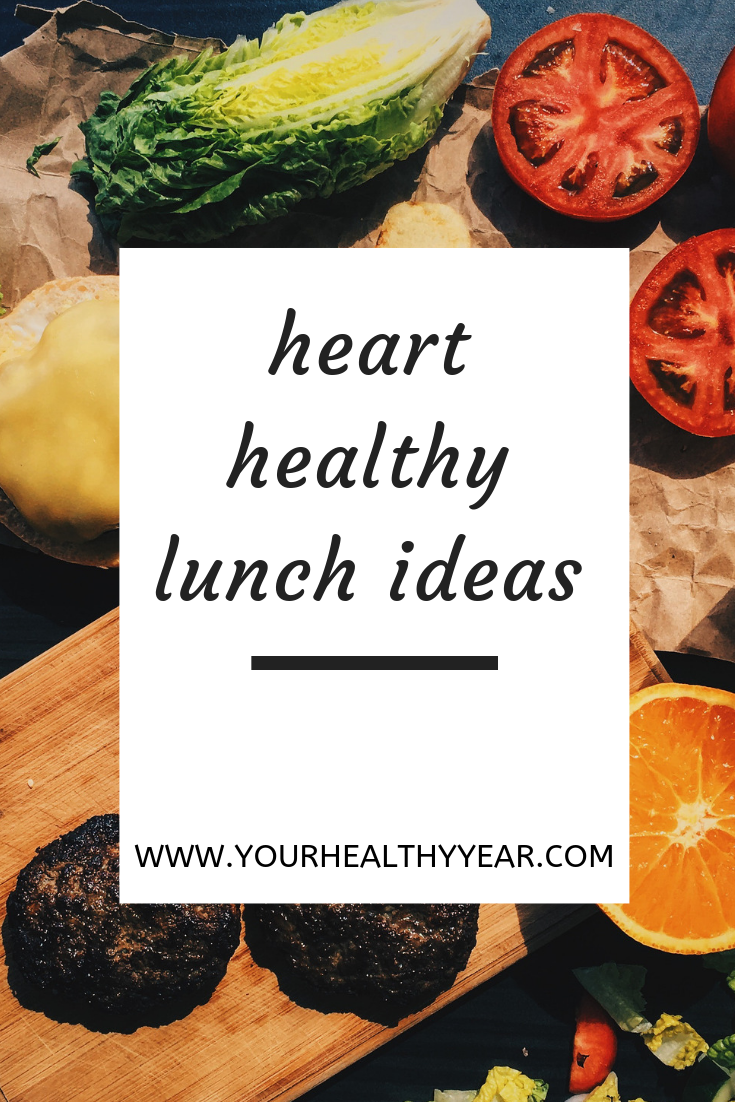 Heart Healthy Lunch Ideas
Chicken Breast on a bed of Salad – Add grilled chicken breast to your favorite salad ingredients like spinach, cucumbers, celery, carrots, etc. Top with some slivered almonds and blueberries. Spinach is a very heart healthy green, it's high in folate and is proven to help prevent heart attacks. Blueberries are packed with antioxidants which are great for a healthy heart.
Roasted Veggie Wrap Sandwich: Grab a whole wheat tortilla and fill it with cooked rice and your favorite veggies! Very filling, and very good for you! Try roasted veggies like red peppers, broccoli and asparagus. They are full of fiber and healthy vitamins that promote heart health. Add brown rice and help reduce the risk of high blood pressure! If you need to add some protein, try a lean meat like chicken or turkey.
Grilled or Poached Salmon: Fish is always a good choice, especially salmon. Salmon is rich in omega-3s and it greatly helps reduce the risk of heart attack when you eat it regularly. Add a side salad and some fruit and you have a delicious lunch that's super healthy too!
Tuna Salad Sandwich: Salmon has more omega-3 fatty acids then tuna, but tuna is still and great source. Instead of mayonnaise try using plain yogurt and mix it with mustard and some finely chopped celery for some crunch. Make sure to use whole grains… Whole grains have been proven to help reduce the risk of heart attacks.
Veggie Chili: Adding a bunch of veggies to your chili makes it an excellent heart healthy lunch. Kidney beans contain omega-3 fatty acids and are low in fat, but high in fiber. You can make your own sauce using a can of crushed tomatoes too!
Variety is the spice of life!
When in doubt, choose fresh vegetables and fruits and add some lean meats to your lunch. Eating a variety of fruits and veggies will have you on the path towards a heart healthy lifestyle in no time!
These are just a handful of ideas that you can use for prepping some healthy lunches. Adding variety to your weekly meal plan helps you make sure your are eating healthy and you won't end up getting bored of eating the same things everyday.
If you liked this post, you might also like: