It's becoming more and more of a concern for parents, children are becoming more and more overweight and our 'western diet' is to blame. The availability of pizzas, burgers, and fries in cafeterias along with vending machines full of chips, chocolate, and sodas are one of the main problems.
But teenagers are at risk for eating disorders, poor self-image and poor self-esteem. How can we gently and effectively help teenagers lose weight, without it being an issue that damages them long term?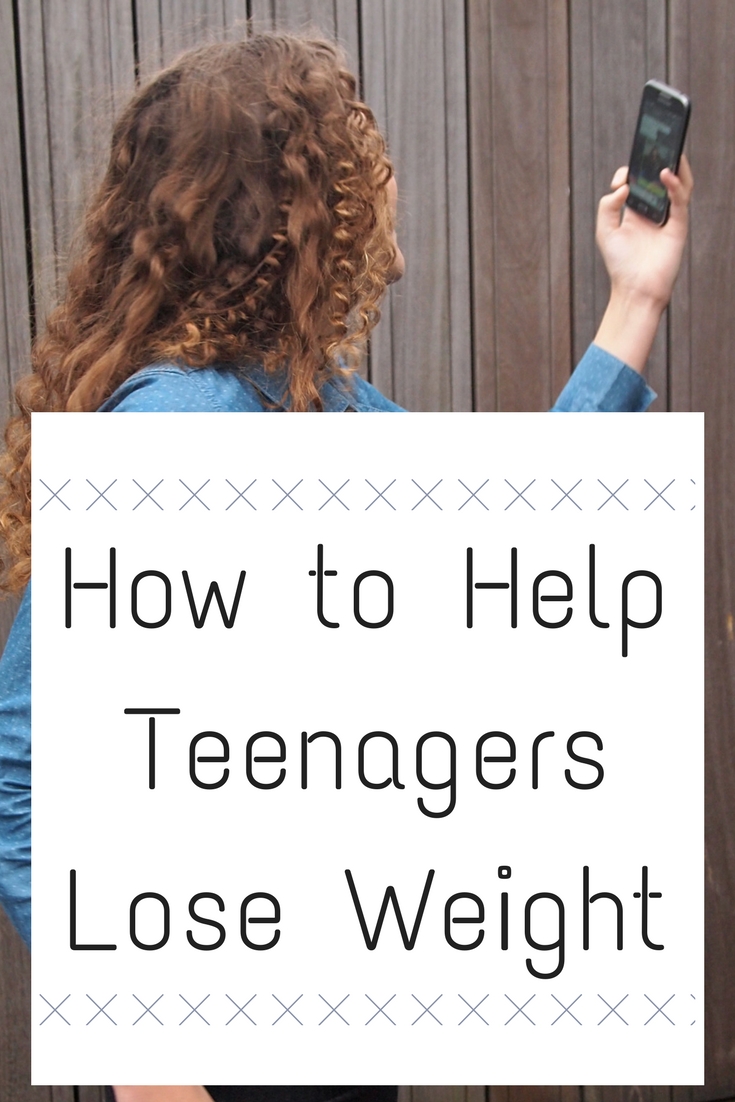 How to Help Teenagers Lose Weight:
Don't push or force them into a weight loss mindset, and definitely do not try to sign them up for a weight loss program like weight watchers unless they specifically ask for it, and are motivated to participate on their own.
Lead by example. Make sure YOU are making healthy choices and buying healthy foods. Kids can't control what parents buy for groceries, so make sure you are stocking the house with healthy snacks and not cookies and junk food. If your teenager likes to cook, encourage them with new healthy recipes.
Gently strike up conversations about health and fitness. For example there are several netflix food documentaries that might help to inform and open your eyes to a healthier lifestyle. This is a great way to start conversations.
Don't make fitness a punishment. This is a biiiig one if you don't want your child to rebel or have a negative outlook on fitness. Punishing children by forcing them to workout will only give them feelings of resentment while working out. They will never grow into someone who LIKES working out because they will have negative feelings towards exercise in the first place.
Pack lunches with your kids. Have them make a list of things they will eat in their lunch. There is so much temptation in school cafeterias and unfortunately healthy choices are pretty scarce, even if your child is trying to eat healthy, they might not have the option available.
Encourage sports or activities that will get your kids active. As a family, plan more activities that revolve around movement. Skating, sledding, rock climbing, indoor trampoline parks, kayaking, paddle boarding, hiking, walking… The possibilities are literally endless and your family will be having so much fun they won't even notice that it's physical activity.
No one wants to tell their child they need to lose weight and no parent wants to hear their doctor tell them their child needs to lose weight. Implementing a health driven home life is very important to your child's health, as well as your own.
In the end, you need to remember to be patient and understanding. Your child didn't gain weight over night and they won't lose it over night either. Chances are they are already frustrated and feeling self-conscious and upset about their weight. They need support and help from peers and adults, not judgement.
Looking for more weight loss tips? Check these out: