There are plenty of sites where you can find free yoga resources, workouts, and tutorials online. All you need is a yoga mat and you can practice in your own home. If you are someone who prefers to workout by yourself, this is a perfect low-impact and relaxing practice.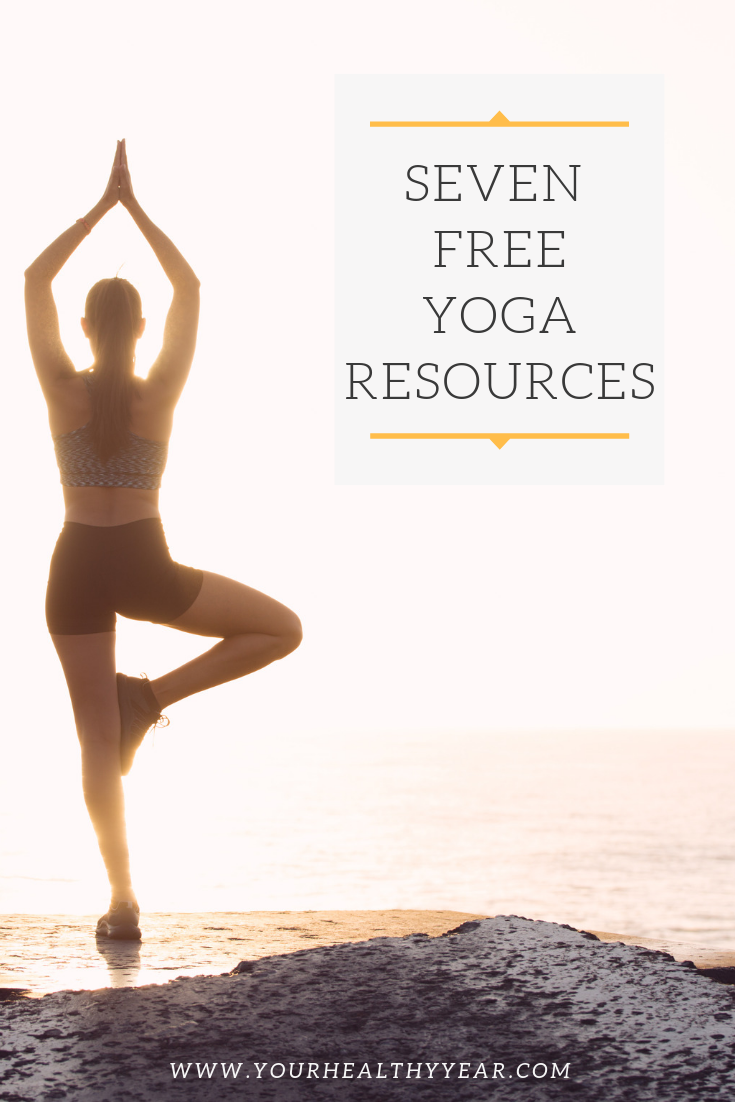 Yoga is beneficial in so many ways. It helps you reduce stress, helps your sleep better at night, builds muscle, benefits your mental health, and with consistent practice helps you become more aware of your body. Just 10 minutes a day is enough for you to enjoy the benefits.
You don't have to purchase anything either. There are so many free yoga resources online, there's no reason why you shouldn't be doing a little bit of yoga everyday!
7 Free Yoga Resources
BONUS: Yoga With Adriene – This is probably my favorite 30 day yoga challenge. It's gentle and helps you ease into a regular practice. Plus Adriene is warm and is such a fabulous instructor. If you try only one of the resources here, it should be this one!
There you have it, 7 Free Yoga Resources so you can get started today!
Looking for more posts like this? Check these out: