This past Saturday my sister Becky and I did the 5k Run or Dye color run. While it was fun, it was also… Brutal, and stressful. Let's start from the beginning.
I picked up our race kits the day before the race. The swag bag contained 2 tattoos, our shirt, and our race bibs.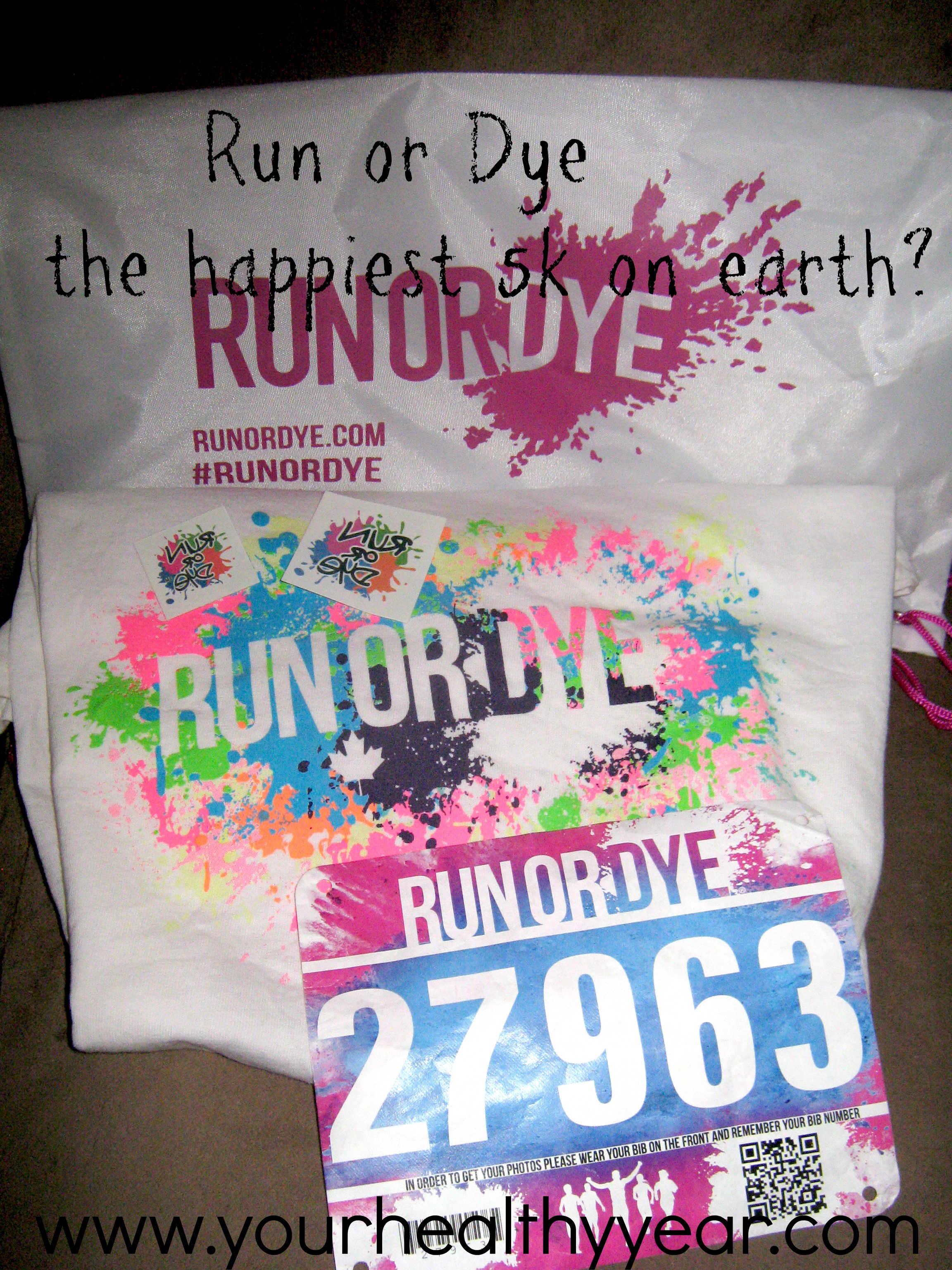 The day of the race we left two hours early to make sure we got there in lots of time. We were about 900 meters away, and the traffic was so backed up my fiance waited in line for an hour and twenty minutes just to get a parking spot! After 45 minutes of waiting in traffic my sister and I decided to get out and walk. The event started at 9am and I was afraid to miss the shuttle you had to take to get up to the actual race.
It took only 5-10minutes to walk to the parking lot and board a shuttle, then the shuttle drove about 7minutes up to the ski hills. Yes, that's right, we ran the 5k at a ski resort, and that's not the worst part.
The race actually goes in waves of about 100-200 people. (So I stressed out about missing the shuttle for nothing basically.) My sister and I were in wave 7, we probably started around 9:30am. It was bad enough having the route on a ski slope, I could have dealt with that, the really tough part for me was all the mud. In some places the mud was 3-4 inches deep. Mud paired with steep slopes? Excellent. Needless to say there was not a lot of running going on. The last half kilometer of the race was at such a steep incline! This mad for a brutal course. The organizers were cautioning everyone to be careful.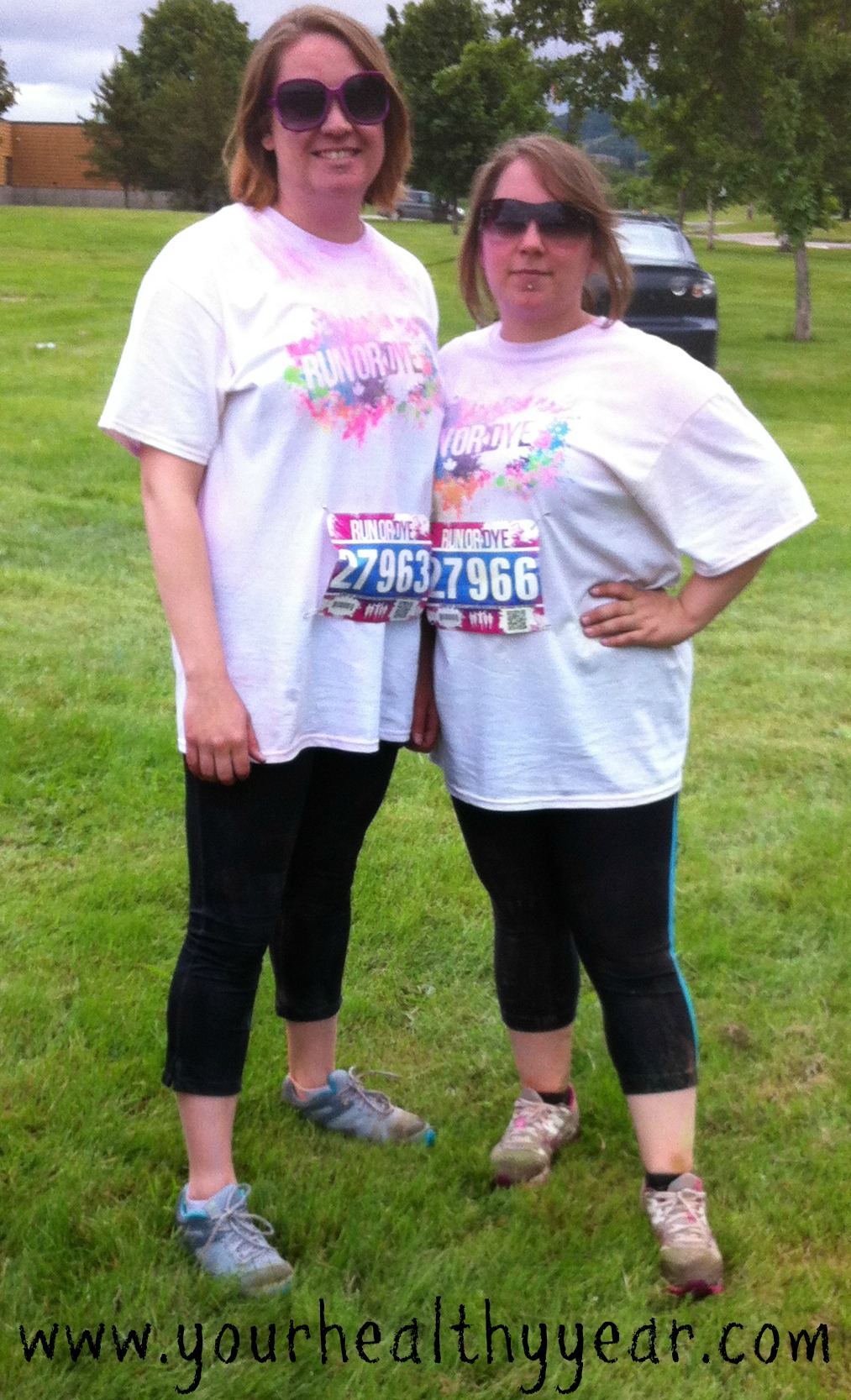 I didn't get much dye thrown on me at all. One of the dye stations didn't even throw as we went through. I could have waited until they were ready but you kind of lose your enthusiasm while you try not to roll an ankle or slide down a muddy ski slope.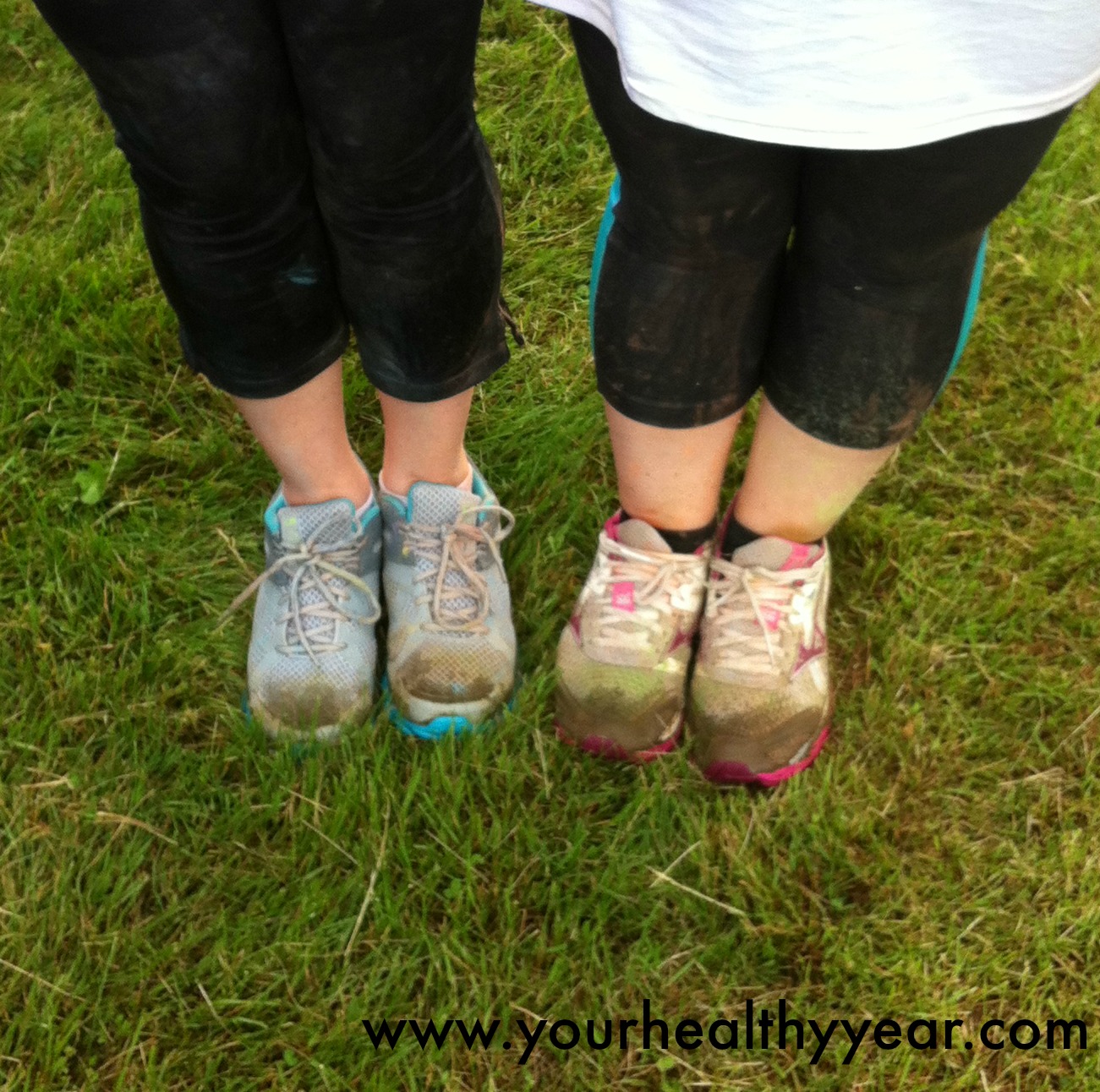 It was fun, and I would probably do it again. Instead of leaving 2 hours early next time, I think 3 or 4 would be better. I felt really bad for my fiance having to wait so long in the line up just to park. (which you had to pay for) The proceeds went to JDRF, which is an organization that aims to cure type 1 diabetes, and improve the lives of those living with diabetes.
Have you ever participated in Run or Dye?