Check out these Workout Tips for Beginners if are just getting started, because being strong and healthy is a great feeling, however, it's not that easy for everyone. Some people need to make changes like eating a more nutritious diet, getting enough sleep, reducing stress, and working out regularly. Once you begin a new workout routine, you're going to notice that many of the other above mentioned challenges take care of themselves. In fact, when you get enough exercise, your stress level may reduce and you'll have less trouble falling asleep and of course lose the extra weight. But first, here are 5 tips to help you make the most of a new workout routine.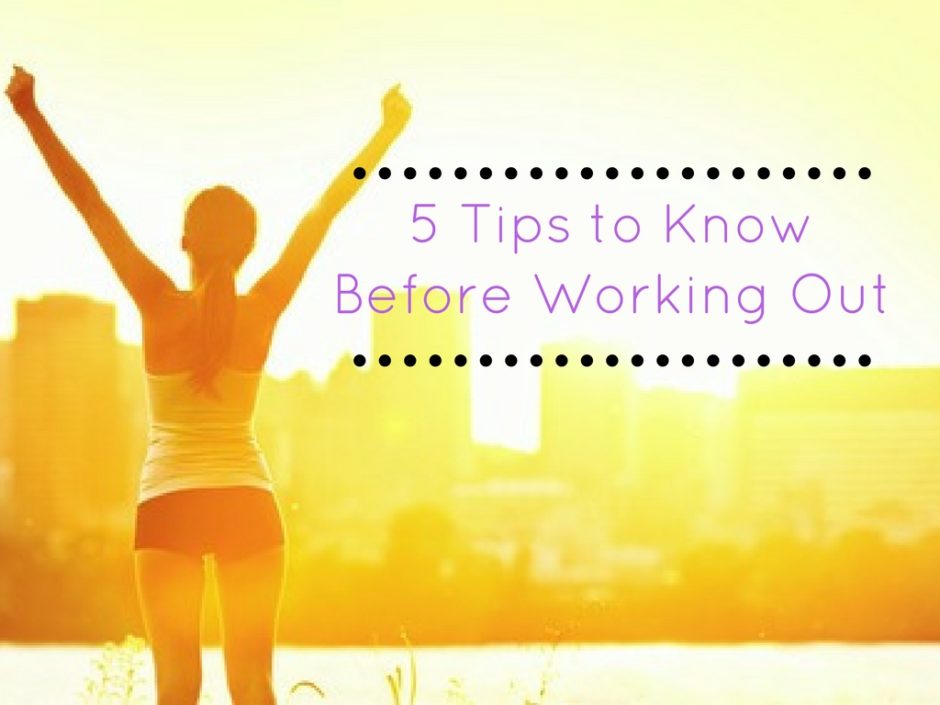 It's Time to Get Healthy
It's almost January first, and we all know what that means. New Years Resolutions. While I am not a huge fan of New Years resolutions, if they work, that's great! I prefer to teach people to set SMART goals, instead of New Years Resolutions, but like I said, if they work, keep doing it!
Workout Tips for Beginners
See your doctor before working out. Not everyone is physically ready to exercise, so talking to your doctor or health care provider first is a smart idea. People who are normally sedentary may need some medical advice prior to exercising such as monitoring your heart rate and knowing when you've had enough for the day. Stay safe!
Choose an exercise that you will actually enjoy doing everyday. You don't have to run marathons to benefit from being active. People enjoy different kinds of aerobic activities such as Zumba where they not only have fun but get to be with others who are trying to get fit. How about swimming or walking? No need to bore yourself into dreading exercise. Just do what you love and get moving!
Be realistic with your workout expectations. Starting small and working your way up to more time is a wise approach, especially for those who haven't exercised in a long while, or never. Try something like: "I am going to take a 30 minute walk 3 times a week" or "In two months from now I'm going to run a 5k." This is something you can easily accomplish with the Couch to 5k program. Setting a small goal to walk 3 times a week and then adding days to that as you get stronger will still make you feel a sense of accomplishment while you're still getting in shape.
Find a workout buddy to share the experience with. Some folks enjoy getting outdoors and spending time alone on their daily walks where they meditate and feel calm. That's wonderful and beneficial for stress reduction. However, there's something special about going out with friends to exercise together. You can challenge each other and become great accountability partners.
Don't forget to regularly reward yourself as you reach certain goals. Make it fun. Do something fun with your workout and accountability friends. Rewards don't need be a big expensive deal, in fact they can be nothing more that a new pair of funky workout socks or streaming a new aerobic program on your tv at home. And of course, don't forget to reward yourself with a new pair of yoga pants once you've lost enough weight to need new ones! Just remember that food is NOT a reward! This undermines everything you work for.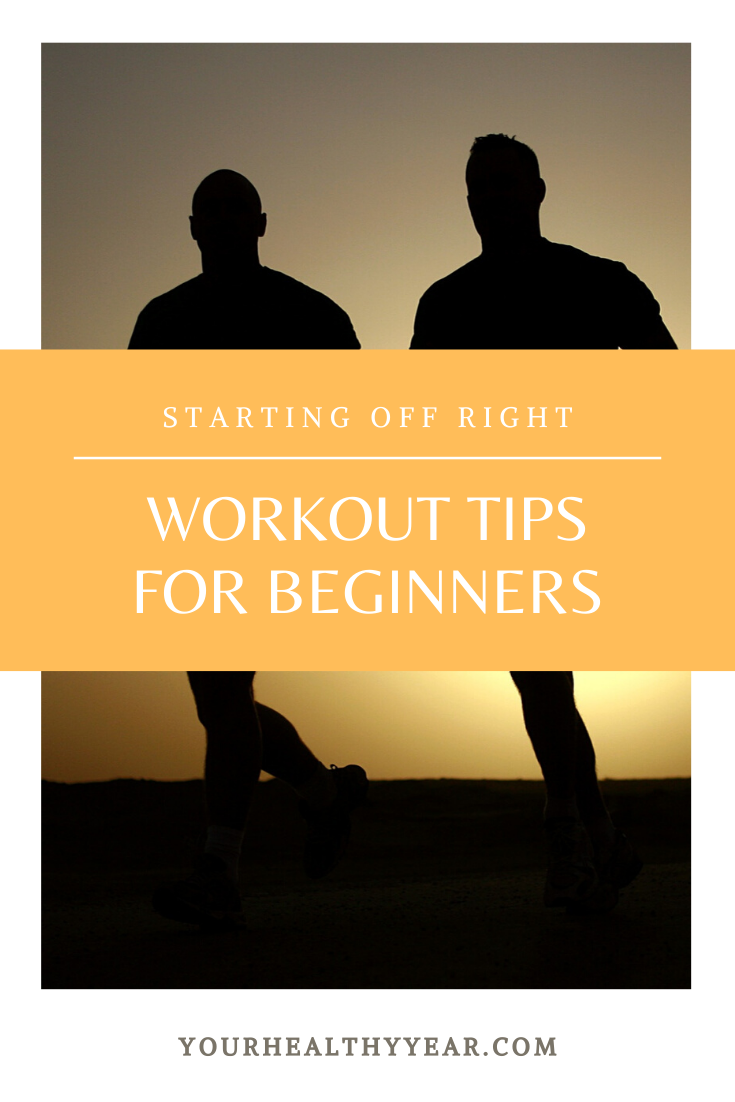 It's Not One Size Fits All
There is no diet or exercise plan that will work for everyone. It's important that you find the exercises that you like to do. If you don't enjoy working out, you aren't going to do it. Find something fun, something that makes you feel good when you are done. Ask yourself when you are done if you feel happy and energized, make a point to notice if you sleep better at night too.
If we can recognize the positive benefits to exercise, we are much more likely to do it. Working out is not all about burning calories, it's about becoming a healthier version of yourself. Do things that help you feel healthy.
Start Where You Are With What You Have
Everyone wants to look great and feel strong and healthy. That starts with eating right and getting enough exercise. Start today. Get up and get moving and remember to follow these simple tips before starting your new workout routine.
It could be as simple as taking a 10 minutes walk or adding an extra vegetable to your dinner. Make one small change everyday and you are well on your way to a healthier lifestyle, the most important thing is that you start making small changes now! Don't wait until Monday, start today.
You can also find tons of workouts that will work for whatever equipment or resources you have. For example, walking or running don't require any equipment, as long as it's nice out, you can run outside as long as you have a pair of sneakers. (and a sports bra for the ladies.)
You can also find workout videos online and strength routines that require no equipment. There are lots of free resources you can use to find workouts that work for you. Many workouts can be done with limited space too.
As you build your exercise habit and goals, you can then purchase things that will help you towards those goals. Create a 'Fitness Wishlist' and buy items as needed, once you know what your preferences are for working out. You can also reward yourself with these items.
You don't need anything to start working out consistently though. Don't let people tell you that you need an expensive gym membership, workout clothes, or equipment to get started towards a healthy lifestyle or weight loss goal! You can do it all for free, right now.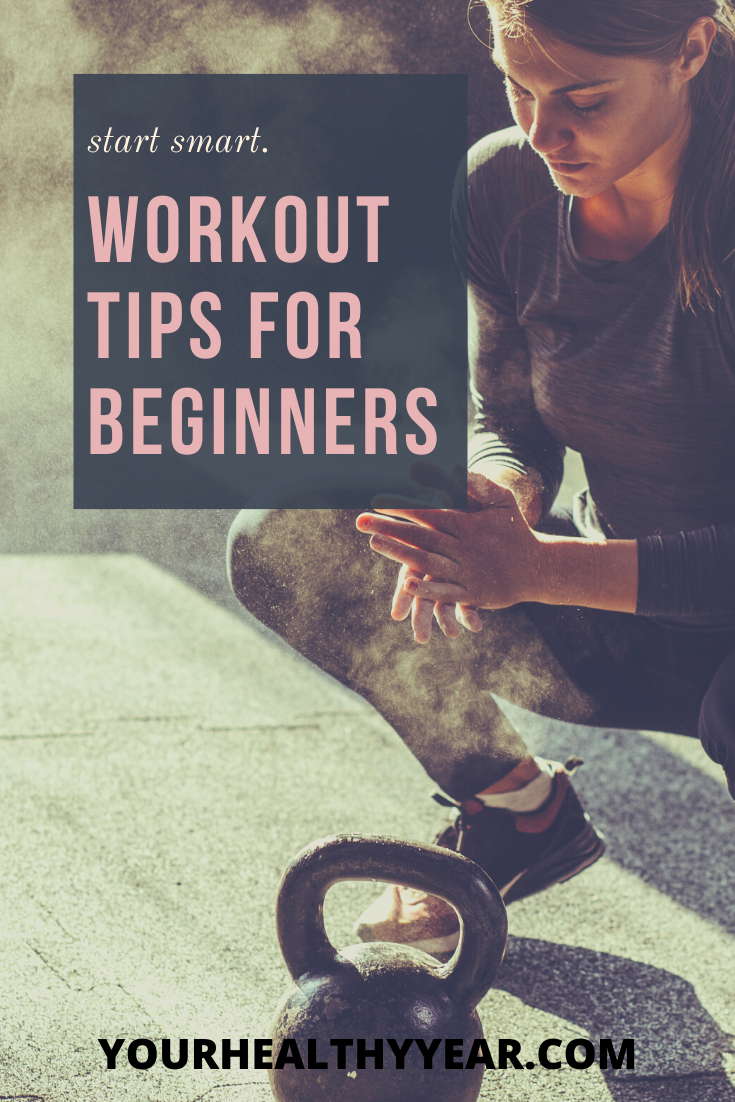 Looking for more tips on losing weight? Check out these posts: