I signed up for MudHero and I am so excited!
MudHero is a 6km long run with 16+ fun obstacles! So I'm kicking it into high gear and starting a new 30 day challenge to get ready! Care to join me?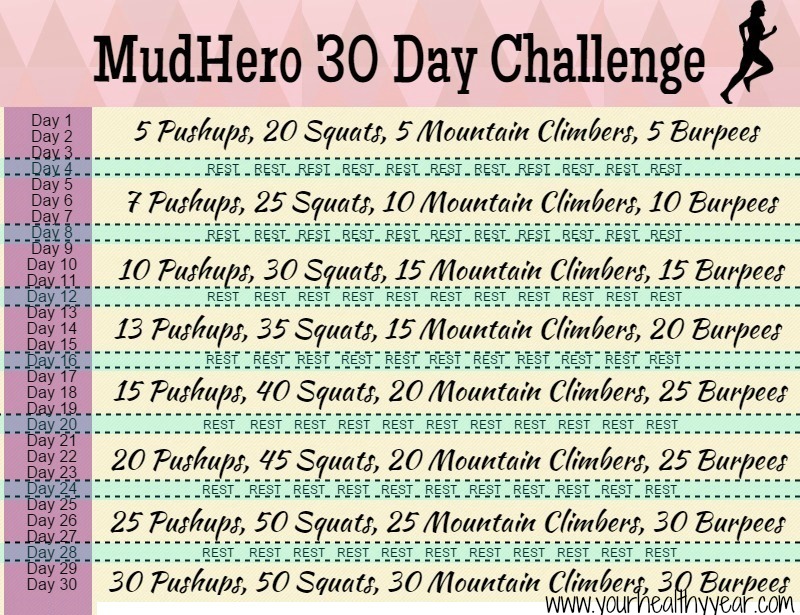 I have already started working on my endurance. I am following a 10k training plan, and working on running more hills. I hope all this training will prepare me for MudHero! I know the hills will be killer, and having to do obstacles after running hills won't be fun if I don't train!
I'm running this super fun race with my husband, my sister, and her boyfriend! Running with a team makes the race more fun! You can help out your friends when they need it, and vice versa!
MudHero features ropes, ladders, tunnels, and slides! It finishes off with a mud crawl. If you click here and scroll to the bottom you can check out all the obstacles! Doesn't it look like fun? Have you ever finished a race like this?
*I have been compensated for this post – All opinions are my own*