*NOTE: This is an old post I wrote the day I turned 29.
I'm not really the type of person who focuses on birthdays or ages, but I thought it would be fun, and productive, to create a '30 things to do before 30′ list. It's a list of all of the things I want to have accomplished before I turn 30, in exactly one year. Some things are fun, some are adventurous, and some are big goals I've had for awhile.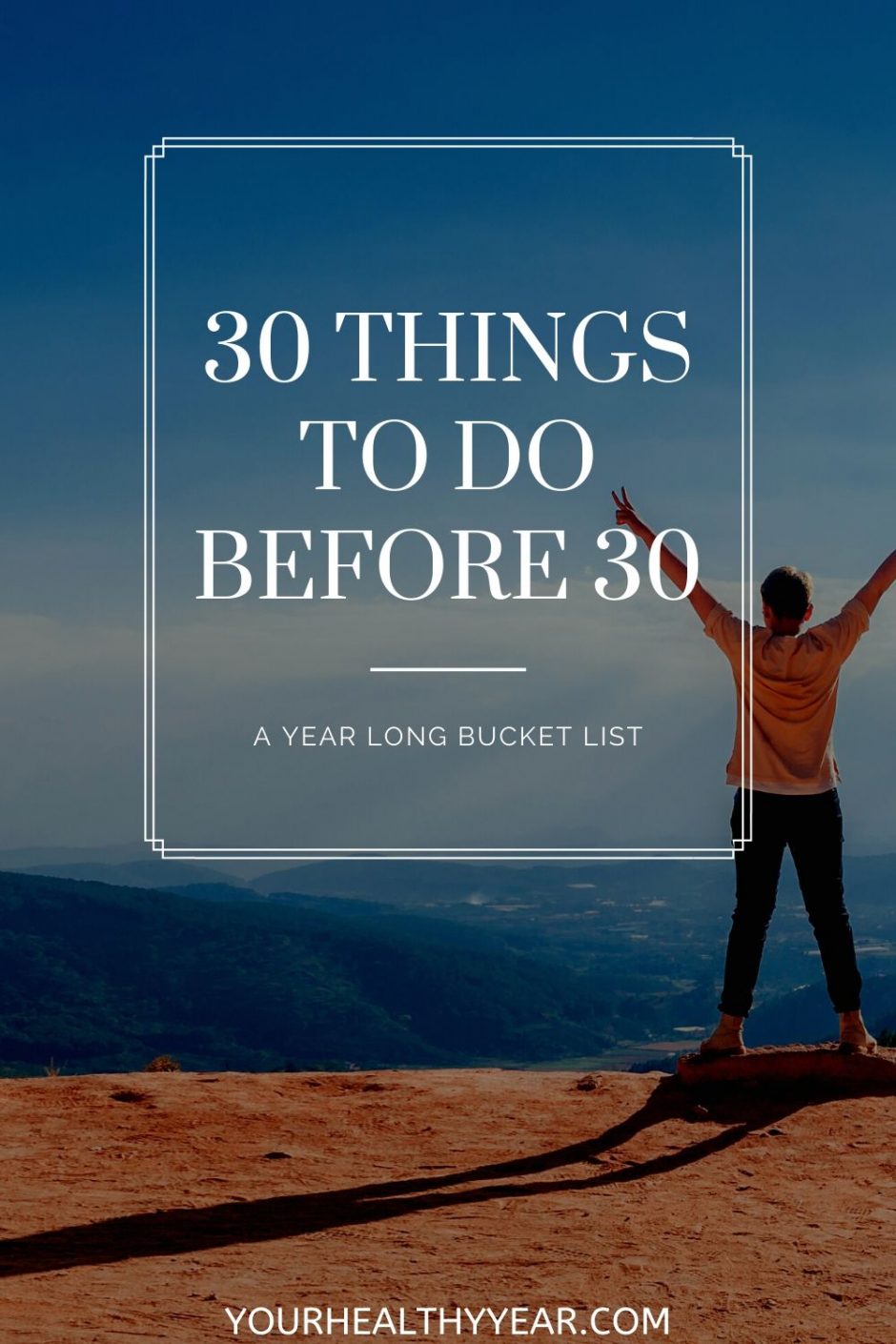 I'm not a particularly adventurous person… I don't need to travel the world, or even travel outside Canada. Most of my goals are fitness and health related. I want to be a better, smarter, and healthier person by the time my next birthday rolls around and I want to have documented it in a Smashbook too. Most of these goals have been on the back burner for a long time so I want to buckle down and get them completed.
30 Things to do Before 30
Go tubing.
Go kayaking.
Swim in a waterfall.
Go paddleboard.
Go geocaching.
Run a 5k.
Run a 10k.
Train for a half-marathon.
Run a 5k in under 30 minutes.
Run a 10k in under 60 minutes.
Paint Pottery at the Clay Cafe in Miramichi.
Get my beginners.
Take a course.
Reach my goal weight.
Take trip to Fredericton.
Visit a Museum.
Read 10 Books.
Get a Semi-Colon tattoo.
Write a short story and publish an e-book.
Create (and stick to) a productive morning routine.
Go vegetarian for 30 days.
Get my passport.
Start a business.
Buy a Kate Spade bag.
Save money.
Spend $20 at the casino.
Create a walk in closet.
Buy more products directly from farmers.
Create a Smashbook for things I do in my 29th year.
Make 29 my healthiest year so far.
Creating Your Own 30 Things Before 30 List
Obviously, the list I am sharing will not work for everybody. You can easily create your own list that works for your goals, lifestyle, and family.
It doesn't have to be '30 Things' either… You could do 25 before 25, 40 before 40, 33 before 33… You get the picture.
I would suggest a variety of goals… Some things that will be easier to complete, and some that will challenge you or take a bit of planning. This way all your goals won't be time or money intensive and you can accomplish things throughout the year.
Keeping Track of Your Lists
It was really helpful for me to print out my list and hang it up where I could see it  daily, and cross things off when I'm done. I love making lists and physical copies of things are more motivating for me.
You can also use DayZeroProject.com to keep track of your list. I really like this site and I've been using it for years. The big 'list' they feature is 101 goals in 1001 days. I have created these lists and I love them, but you can also create lists of any size.
The great thing about the Day Zero Project website is you can look through other lists and popular goals to help you create your own list.
If you liked this post, you might also like: