A runcation is a trip or overnight getaway planned around a race.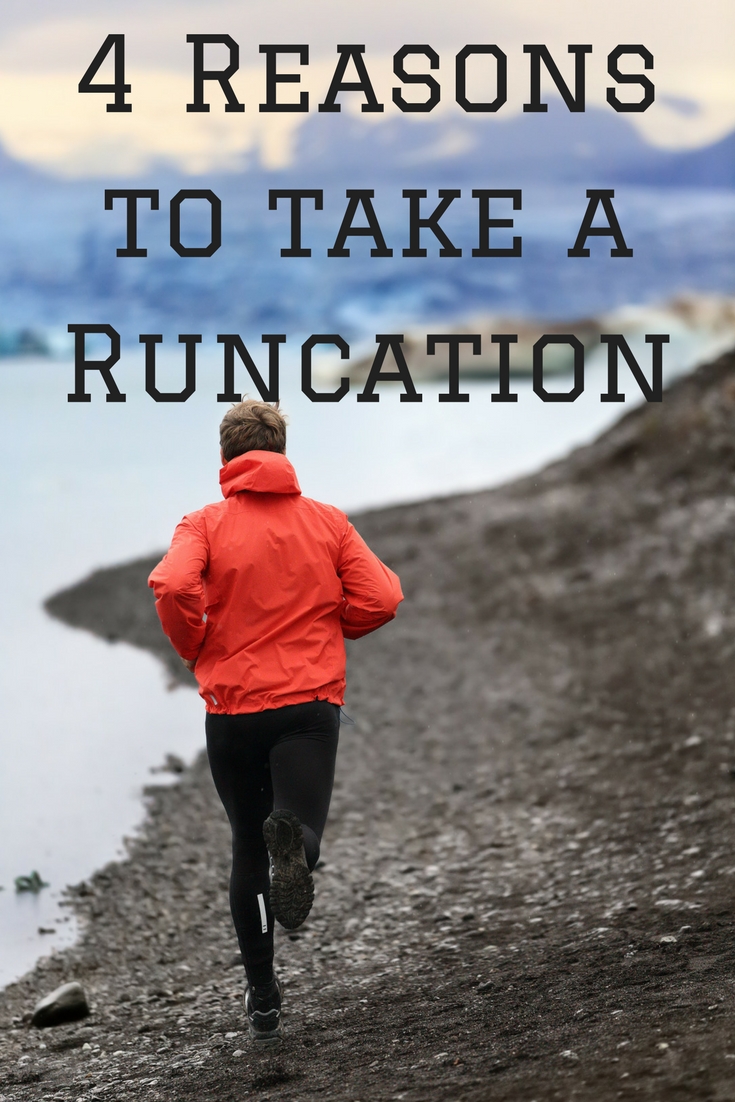 The only time I was lucky enough to plan a runcation was when we went to Maritime Race Weekend. I went with my husband and my sister and we went JUST to do the runs, we didn't have anything else planned. There was a run in the evening and a run the next morning. We made it into town just in time for the run at night, and we went home after the morning run. Next time I plan a runcation I would like to have a little more time to just relax. We were all exhausted on the trip home!
4 Reasons to Take a Runcation:
A chance to run in another city: Always running the same road, trail, or course can get a little… boring. It's a lot more motivating to run on a brand new course – or better yet, in a different State or Province! It's a great way to take in the sights!
You get to stay in a hotel: Let's be honest, hotel stays are SO fun. There's nothing better then running your race and heading back to the hotel for a dip in the pool.
Take some time to relax: Vacation days are the perfect way to relax and inspire. Set your next running goal or re-commit to a goal you may have let slip away. Take some time to just breathe!
Make Flexible Plans: If it rains you can visit a museum instead, or do a little shopping. It's nice to take a vacation that doesn't have a strict itinerary.
My ultimate Runcation would be a Disney run. I've seen pictures of runners all over social media who have gotten the chance to go to a RunDisney event and I am always so jealous! It's definitely on my Bucket list! I would especially love to do a Star Wars themed event!