Let me start by saying I have never been a watch person. I mean, I own close to 15 watches but I never wear them. The Lifetrak Zone C410W has totally changed that though. I have had it for 3 weeks now and I haven't taken it off for more than a few minutes. I am obsessed!!
I have mentioned before how I love to use a pedometer or fitbit to track my steps and challenge myself to be more active throughout the day. The problem I have with using a pedometer or fitbit is I have to remember to take it off of my clothing every night, and especially before I wash my clothes! I end up forgetting to use them a lot of the time because I just can't be bothered.
The Lifetrak Zone C410W solves this problem. I can leave it on my wrist 24/7 because it is waterproof and I don't have to worry about taking it in the shower or forgetting it on my clothes. I took it tubing twice now with no problems. Now I can easily keep track of my fitness goals throughout the day. With all the information on my wrist it's so much more convenient then fumbling with a pedometer, plus it has so much more to offer!
I'll try to stop professing my love for my new favorite watch so I can give you some details. The Lifetrak Zone C410W has so many features:
Counts Steps
Counts Calories
Counts Miles
Tracks Sleep Patterns
Built-in Heart Rate Monitor
Set Target Goals and Watch the Progress Bar fill up!
It doesn't need to be re-charged!! It has a 1 year battery life!
The Lifetrak Zone C410W syncs with several devices from iphones, to ipads, to android devices. You can get in-depth information with the Lifetrak app and it will save your info for much longer so you can really analyze your stats and set long term goals.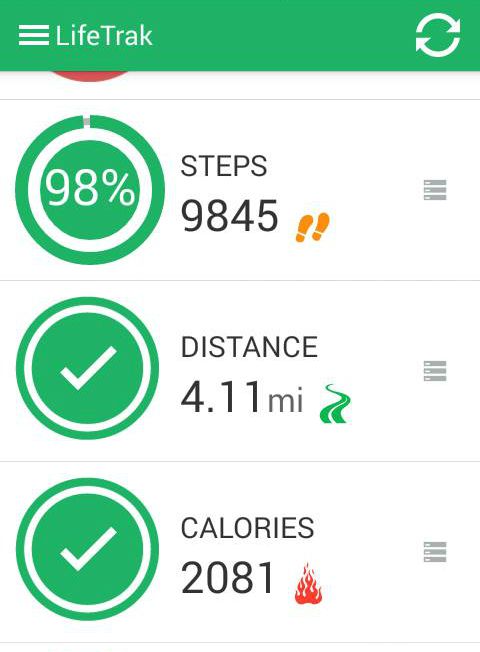 I seriously love this watch! I have not had any problems with it in the 3 weeks I have been using it. I hope to use this watch for a long time to come too!
*This post contains affiliate links.*
*I have been compensated for this post however all opinions stated above are 100% my own.*