I know I say this every time but we LOVE obstacle races!!
FoamFest 2016 has been our favourite race so far!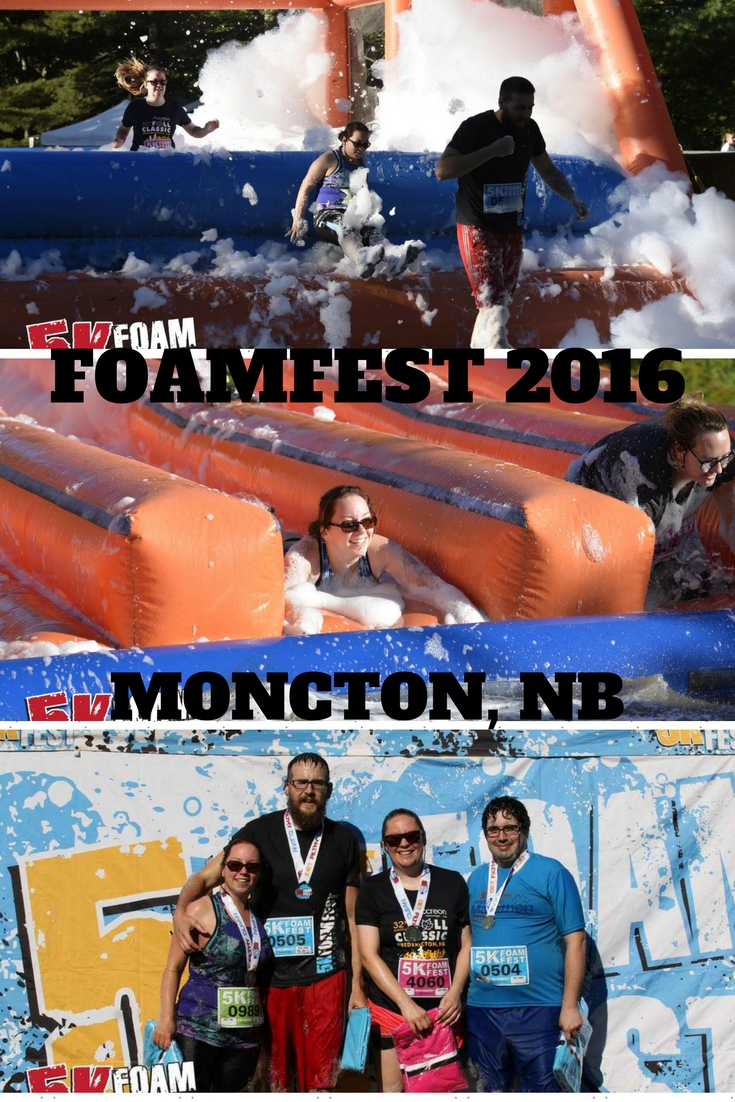 Last year we went to Foamfest in Nova Scotia, this year the race was in Moncton, NB. I loved that the race was in Moncton this year! It was such a great location for the race! Centennial park is huge and it was so much fun running around the beautiful park!
The lily pads were through centennial beach! They are one of our fav. obstacles.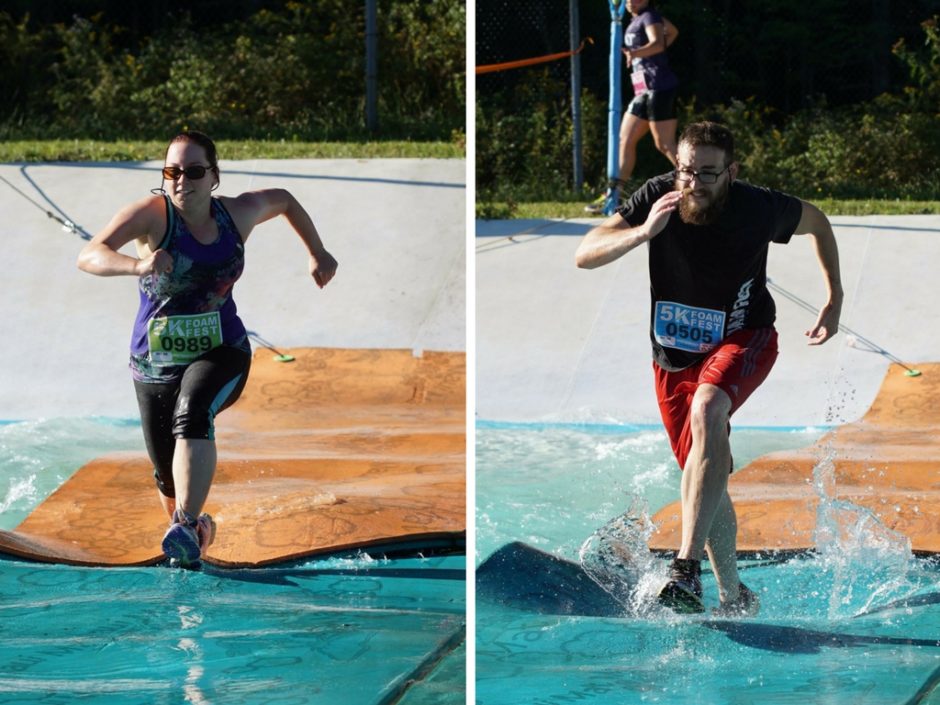 The HUGE slide is another favourite… Can you see the pure joy on my sister's face?!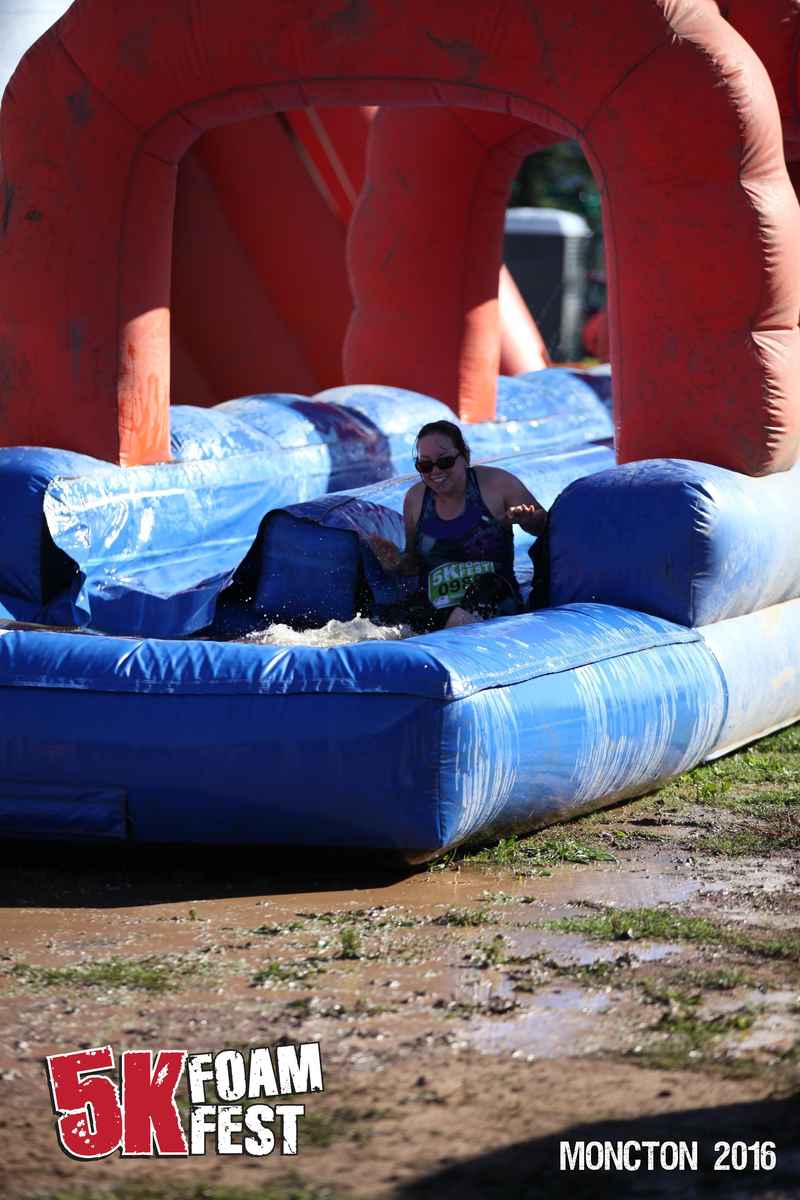 Check us out… Bouncing as much as possible!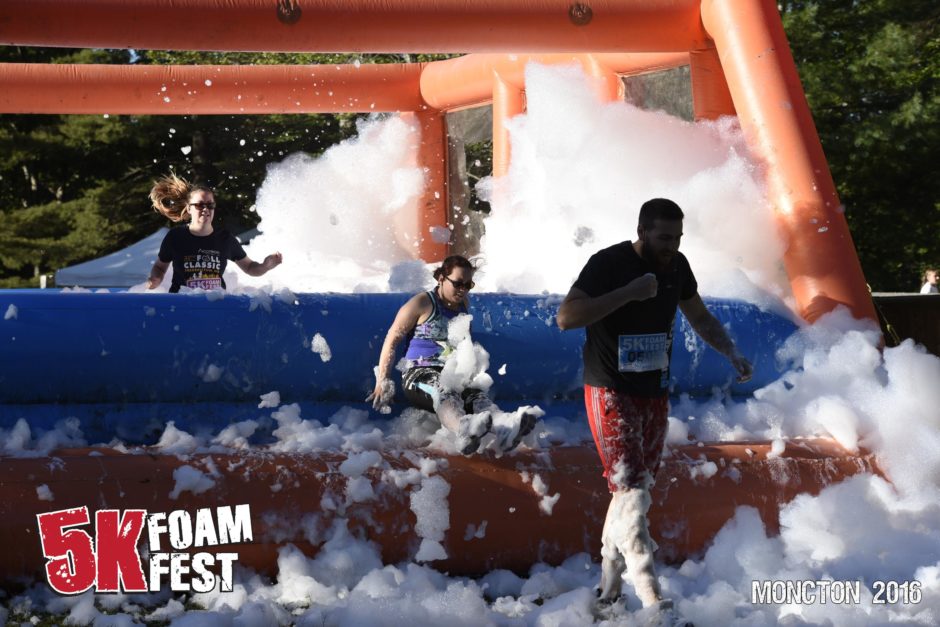 And there was SO MUCH FOAM! I'm sure there was 10x more then last year!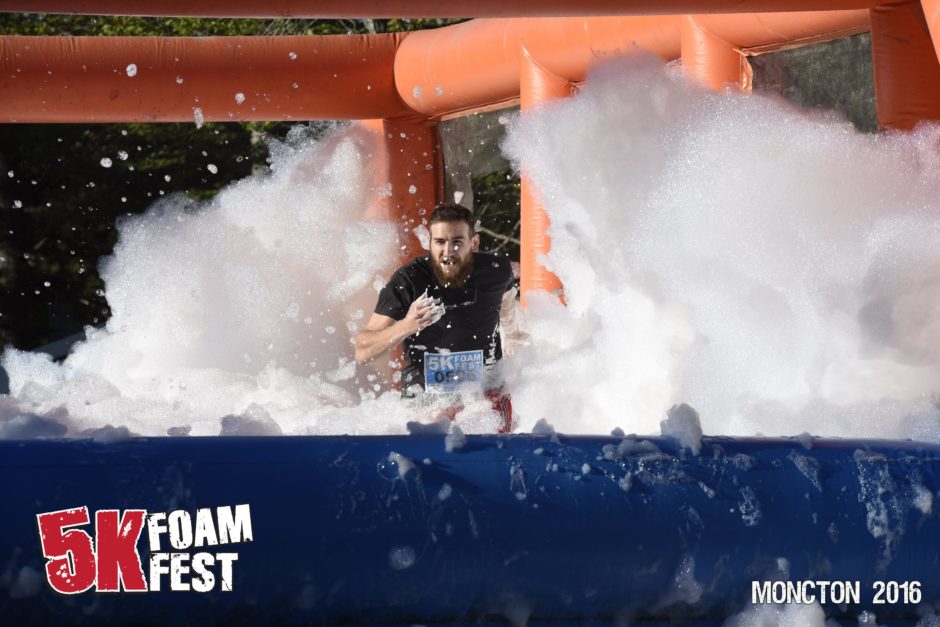 I am a huge fan of obstacle races that promote inclusion. Anyone can run this course, no matter what your physical activity level is. Can't do an obstacle? Skip it, no big deal! There is also such a nice feeling of camaraderie. If you need help with an obstacle there is always someone around, even strangers, that are willing to lend you a hand!
At the finish line they gave out beach towels instead of tshirts. This is a very fitting prize since we were all soaked by the end of the race. The towels are gorgeous and they came in pink, green, or blue.
We can't wait to attend next year's race and we are so excited that it is in Moncton again!
*I have been compensated for this post. All opinions stated above are 100% my own.*