*This post is sponsored by FoamFest. All opinions stated below are 100% my own.*
Have you ever attended a FoamFest run? This was our third year at FoamFest and it is still our favorite event! So many fun obstacles and SO much foam!!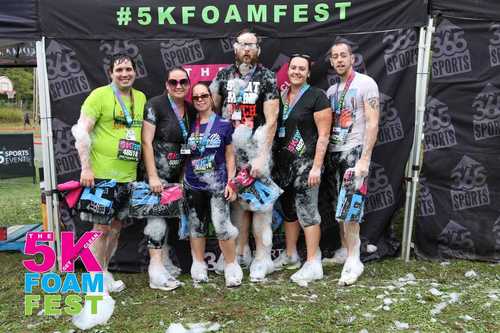 We attended the FoamFest event in Moncton, NB this year. Since we are all local and grew up in this area it's really fun for us to run the race through Centennial park. It's always interesting to see how they organize the obstacles and how they used the park layout.
One of my top favorite obstacles is the Slip n' Slide, which is exactly what it sounds like BUT it is huge and inflatable with a big water pool at the end. You run as fast as you can and slide down on your belly. In my experience, the Slip n' Slides are placed downhill.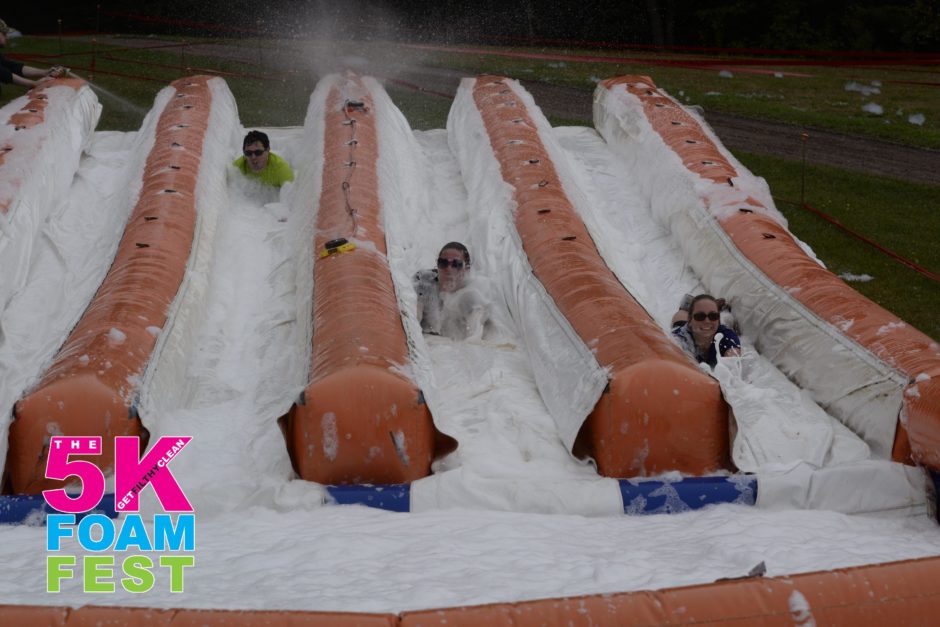 I love this picture, you can actually SEE a huge glob of bubbles going right in my mouth.
YUCK!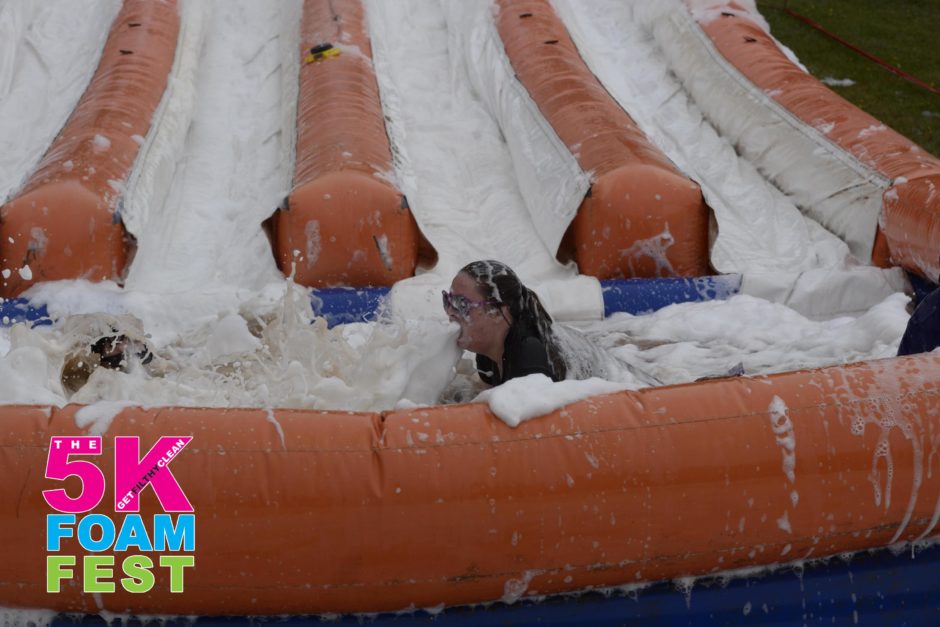 Another favorite of ours is the Lily Pads. They place long floating pads on the water and you have to run as fast as you can – or you end up falling in the water. The Lily Pads were in a different spot this year and I was disappointed when I didn't see them, I was happy to see them a little further down!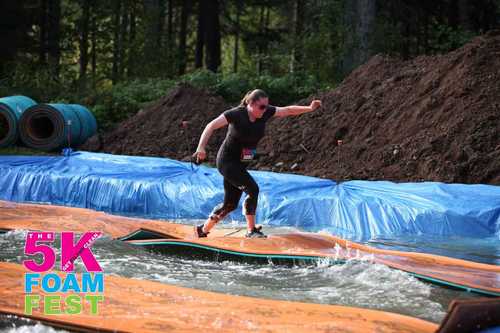 But the best obstacle has to be the HUGE inflatable slide. It's literally called "Death Drop Mega Slide" and it is terrifyingly fun!
Check out how high it is: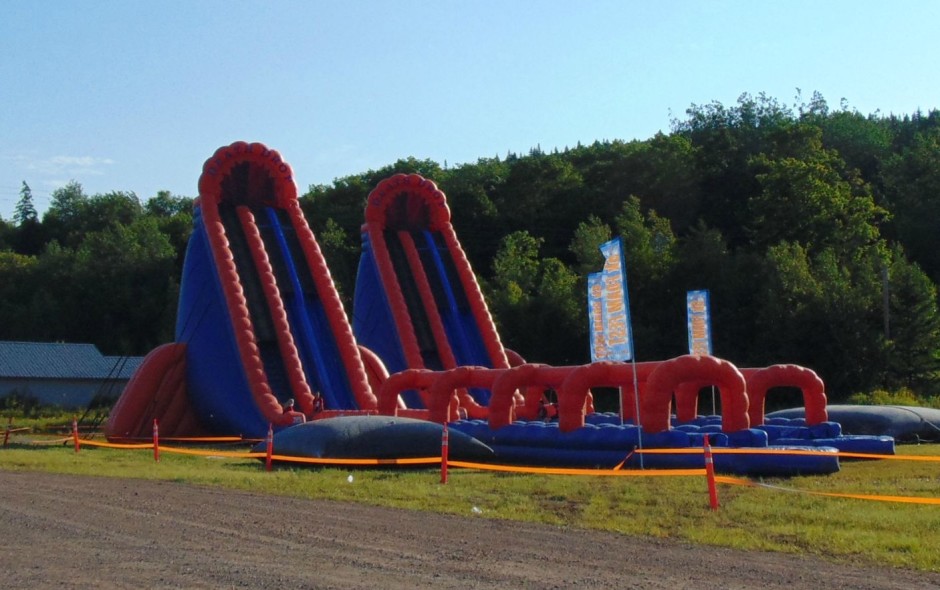 Can you see that building behind the slide? It looks so tiny in comparison!
As always, the photos taken at FoamFest are completely free! I was able to find all these pictures of us on the website. I love that! It's a great way to preserve the memories! 😀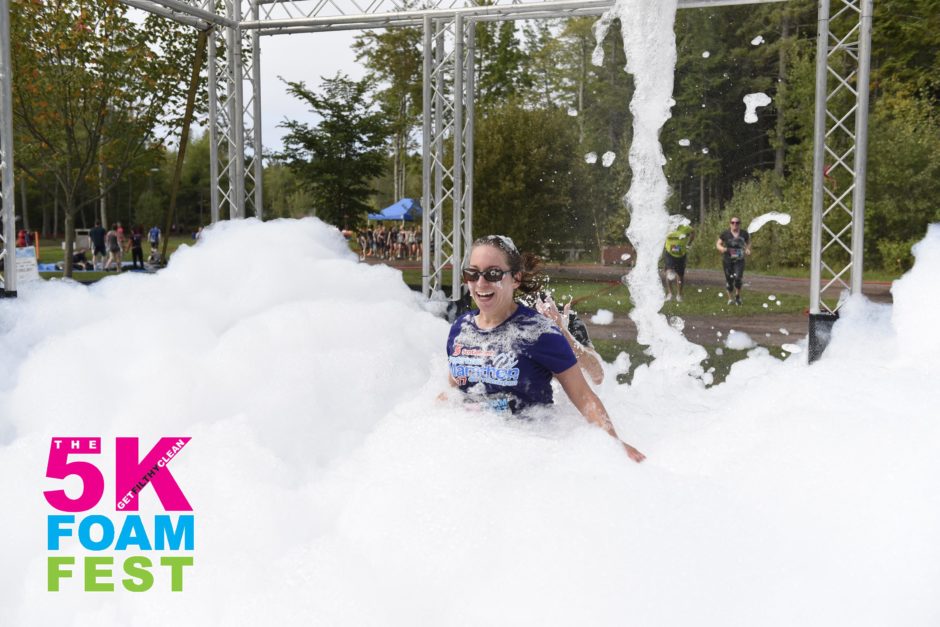 We can't wait to go again next year!
If you are planning on attending a FoamFest event near you, I encourage you to buy your tickets early! The earlier you buy, the better the pricing! Plus, you will get your choice of wave times!c