Now that I have super short hair, I'm going to see how long it will take to grow out so I can donate again, when I have an extra 8 inches. I have been looking for hair care tips and ways to keep your hair super healthy, and to quickly grow out your hair.
I'm not going to lie… Chopping off 12+ inches of hair was… shocking! I don't regret donating my hair to a good cause, but I do miss my long hair! My goal is long, healthy hair, as quickly as possible. Check out the list of my healthy hair care tips below, and share any you might have in the comments!
Here are my Hair Care Tips:
Silk or Satin pillow cases – Silk or satin pillow cases help prevent damage. Not only are they better for your hair, they are good for your skin too! Just remember to change it frequently.
Use a Large tooth comb when your hair is wet. Using a brush on wet hair will pull and drag down on your hair causing damage.
Use as little heat as possible.  It's best to let your hair air dry of course, but if you must use heat use some sort of oil or heat protectant.
Comb your hair out in the shower – After putting in your conditioner, use a large tooth comb to comb your hair, this will help with tangles and massages your scalp to promote growth.
Protect your hair while you sleep – When I had longer hair, I used argan oil and wore braids to bed every night.
Use a Leave-In Conditioner to keep your hair from getting dry.
Condition the length of your hair only, you don't need conditioner on your roots! This makes your roots greasy and weighs down your hair.
After a shower, squeeze water out or your hair, don't rub a towel on your hair, rubbing is damaging.
Never use a straightener or curling iron on wet hair! This is very damaging, unless you have a tool meant for wet hair, even then, it's not the best idea.
Try not to over wash your hair, if you need to you can use dry shampoo on days you don't wash your hair. Washing your hair too often gets rid of your natural oils.
Drink water and eat a healthy diet to promote hair growth.
Take a vitamin, like Biotin. This will help grow your hair, nails, and it's good for your skin too!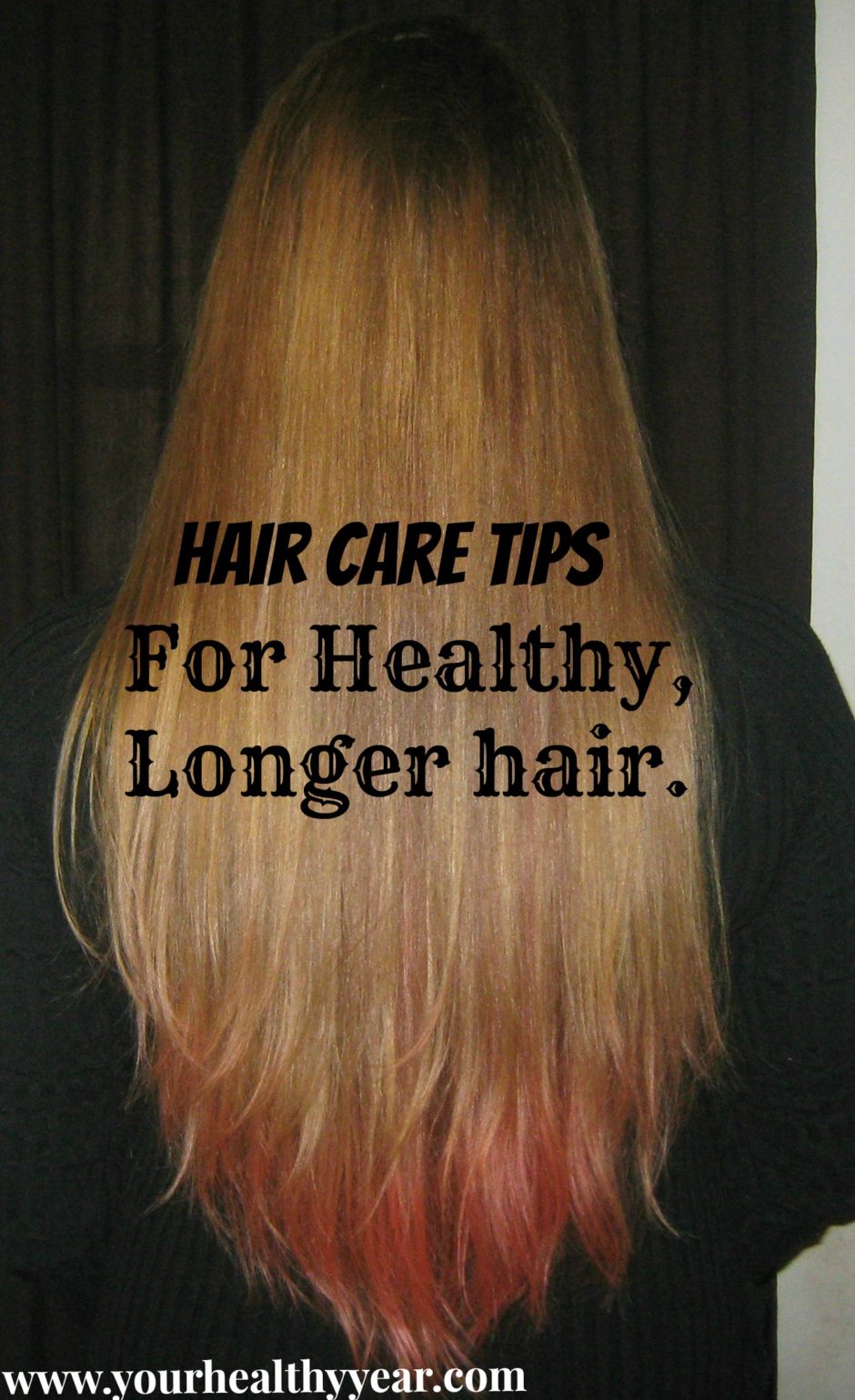 Want to see more content on hair? Check out my other hair care posts: