I had been told before that donating color treated hair wasn't possible, and they wouldn't accept it. In August of 2013 I cut off 12 inches of my long color treated hair to support the #hairforhazel and #itgrowsback movement. Shailene Woodley started it when she cut her hair and donated it to play Hazel in The Fault in Our Stars movie. I vowed to donated my hair again as soon as I had 8 inches, which is the minimum you can donate.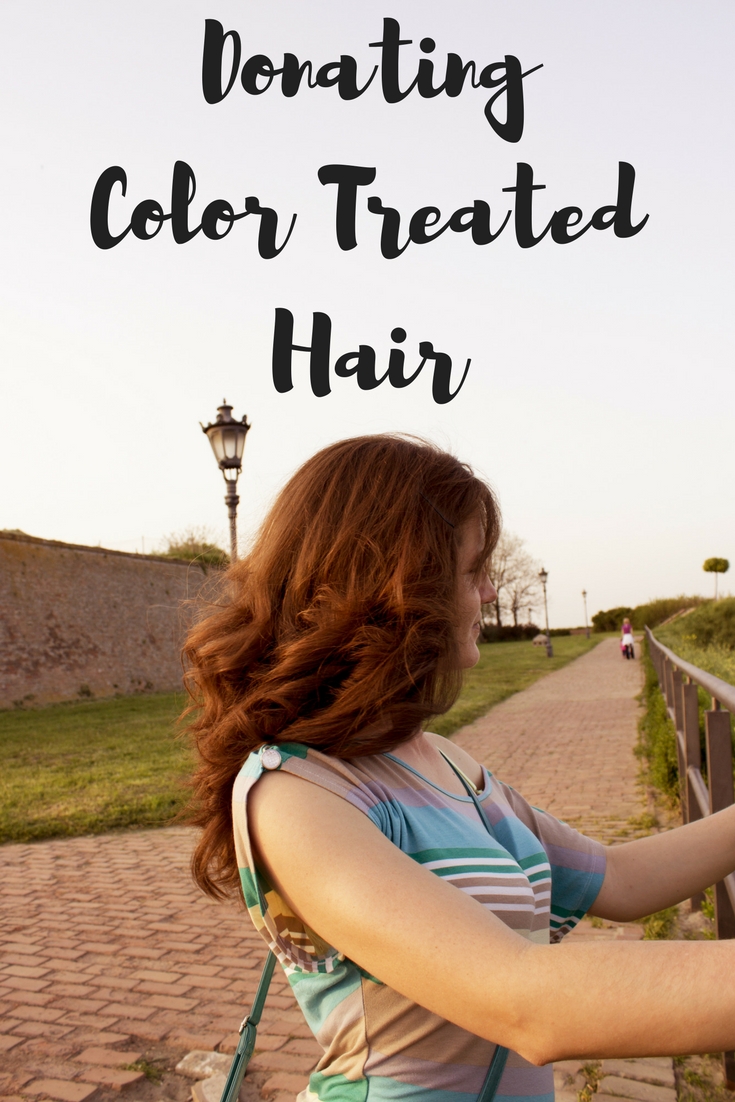 This time, I was getting it cut much shorter. It's the shortest that it has ever been, and I haven't had short hair in over ten years. I was determined to cut and donate it though, there was no second thoughts, but when once the ponytail was chopped off all I could think was 'ugh, I'm going to hate it, it's going to look terrible." Luckily, I don't hate it and I've gotten compliments that it suits me. One thing about me is I don't wear makeup, or fuss over my hair. If I would have hated it I would have just worn it pulled back in a headband until I could get it styled differently.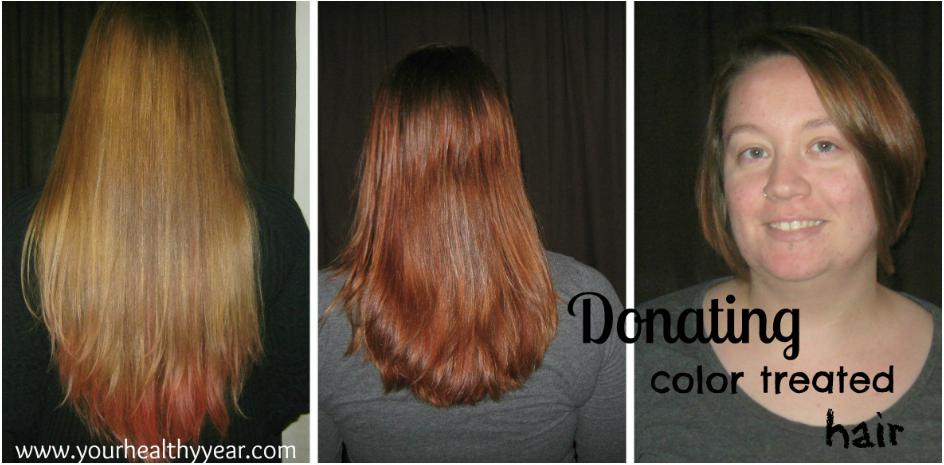 There is a huge misconception out there that if you have color treated hair, or gray hair you can't donate it. This is NOT true! Donating color treated hair is possible! Children With Hair Loss accepts dyed and gray hair, as long as it's at least 8 inches, and is in good condition. If your hair is healthy and you have very little split ends, you can donate color treated hair!
After the big chop I have been searching for the best hairc are products do I can grow my hair out again, here are a few products I suggest:
Looking for more posts about hair care? Check these out:
*This post contains affiliate links.*