Any Last Minute Shoppers out there? Did you wait too long to pick up gifts for your loved ones this year? You aren't alone! If you need some quick ideas, check out my list below!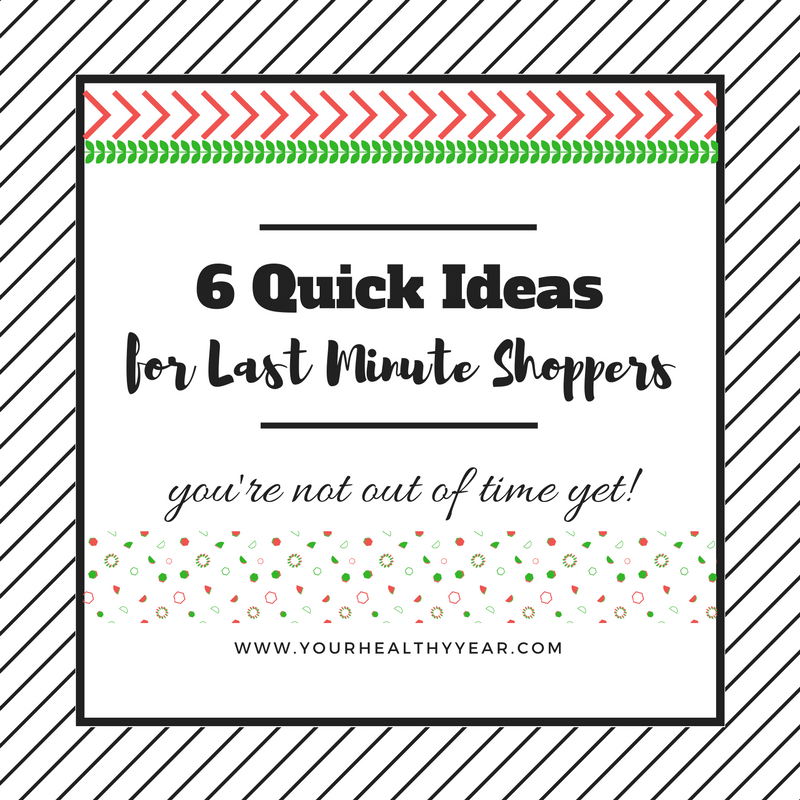 These are a few things you can pick up in a pinch, and things I would love to receive myself! *hint, hint, family members*
Give the gift of a gym membership! If you know someone who loves working out, this is a perfect gift that they will enjoy for months to come!
A fitness tracker is on my wishlist this year. You can find so many options on amazon. Right now all Fitbits are $20 off! Such a great option.
A lovely bouquet of flowers will brighten anyone's day. You can get them delivered, and choose the bouquet online!
If you know a makeup loving guy or gal who is conscious of the environment and what they put of their skin, all natural skincare or makeup products are the perfect choice!
Online subscription clubs would be a winner! Fabletics is one of my favorites, and you can get your first outfit for just $25!
You can never go wrong with a gift card to the favourite restaurant, store, or even an Amazon.com gift code! If you are really strapped for time, you can send them via e-mail.
I hope I've given you a few ideas! Good luck!
Need even more ideas? Check out these posts:
*This post contains affiliate links.*