It happened last week… My husband and I were in town getting groceries when all of the sudden, the car just stops. We broke down and had to get a tow to the garage. Luckily our mechanic is amazing and he was able to fix it right then and there, but it did take three hours…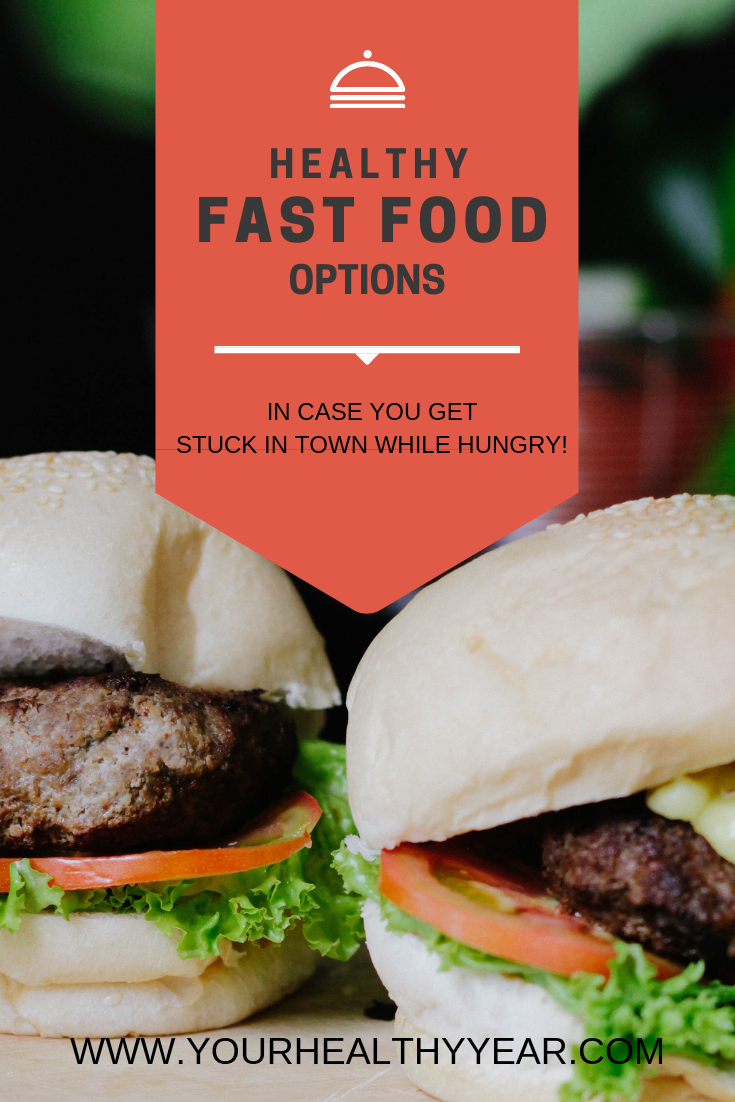 We've all been there, stuck in town for longer then we intended, and you're hungry. As long as you make smart choices, you can stop at a fast food joint without going over-budget for your calorie count. So while our SUV was jacked up and getting the brakes replaced (yikes!) we went to grab a bite to eat.
Low Calorie Fast Food Choices:
First off: Salads. They are obviously the best choice but you still need to watch out for added calories. A crispy chicken salad will be more calories and fat then it's grilled counterpart, and make sure you take it easy on the salad dressing!
Subway sandwiches. I'm sure we have all seen Jared promoting the '8 Under 6′ menu. Eight different subs all under 6 grams of fat, and all have under 360 calories. Load 'em up with veggies and you have a healthy and filling lunch.
Just have to have a cheeseburger? Wendy's Jr. Hamburger Deluxe has 310 calories or McDonald's cheeseburger has 290. Hold the fries and make it a meal with a side salad.
Chicken burgers more your style? Dairy Queen's Grilled Chicken Sandwich is 360 calories or Chick-fil-A's Chargrilled Chicken Sandwich is just 265 calories.
If chicken is what you are craving, KFC original chicken drumsticks are 120 calories each.
Burger King Veggie Burgers are 330 calories, low in fat and high in fiber!
Wendy's small chili is 220 calories and packed with fiber.
If you really don't want to stop at a fast food joint but need to eat, you can always stop at a grocery store for some pre-cut fruits and veggies.
Just don't make it a habit of visiting fast food joints! Bring a snack and water with you if you know you are going to be in town for awhile. If you find yourself stopping for some grub on the road, skip the soda and juices, and stick to water!
Keep in mind, calories aren't everything, but it's a helpful and easy way to find lighter food items when browsing the menu.
If you liked this post, you might also like: