This post was sponsored by Eat Smart as part of an Influencer Activation for Influence Central and all opinions expressed in my post are my own.
Everyone is busy these days and when we are busy we aren't able to make the best food choices. Sure, it would be nice to have family dinners every night with wholesome dinners, but it's just not possible for most people.
This is why I believe it is important to make eating healthier super easy.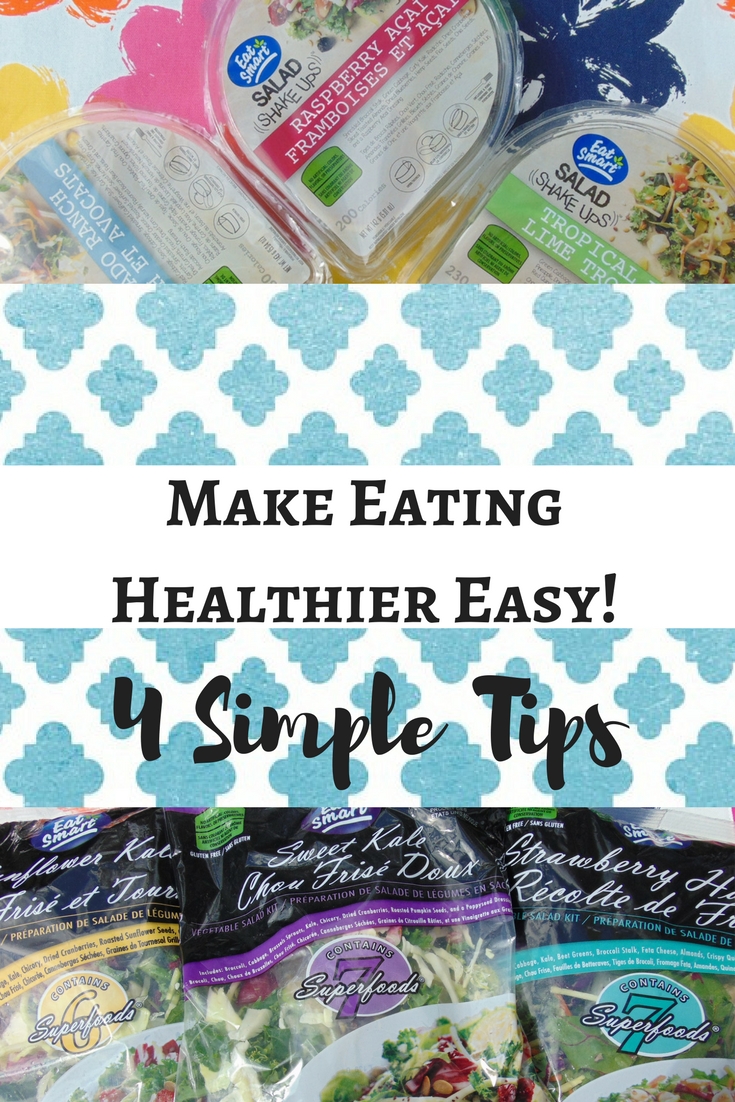 Have Clean Fruits and Veggies on Hand – Choosing to eat fruits and veggies over processed junk needs to be an easy decision. If it's already cut up and ready to snack on, you are much more likely to grab a handful of carrots!
Buy Kitchen Gadgets That Make Prep Easy – Buy a knife specifically for watermelon, a pineapple slicer, a strawberry huller, or all of the above! The less work, the easier it is to have fresh fruits and veggies on hand.
Only Drink Water – We all know sodas are awful for us, but did you know bottled juices have almost as much sugar? Some of them have MORE sugar then a can of coke! We think we are choosing a healthier option by drinking fruit juice, but in reality we are sabotaging our efforts with the crazy sugar content! Flavor your water naturally using lemons, limes, strawberries, mint, cucumber, etc.
Eat Smart – Goes without saying, doesn't it? But if you haven't heard of Eat Smart, you need to check them out! Eat Smart products have easy to read labels, so you know exactly what you are getting. Fresh, delicious salads that don't contain artificial colors, flavors, or preservatives. One package contains everything you need for  a complete and delicious salad!
Eat Smart is the first brand within its category to commit to clean ingredients, with plans for all products to contain a "No Artificial: Colors, Flavors, or Preservatives" label by the end of 2018. I believe this is so important because consumers want to know what's in their food!! Companies aren't always willing to be so transparent with their labels.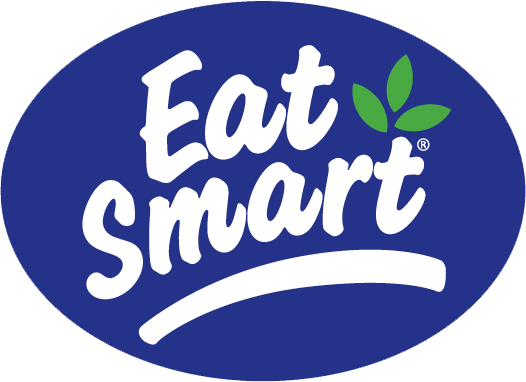 Eat Smart currently offers 3 varieties of shake up salads. They are so good I even convinced my 14 year old brother to eat it, and guess what? He loved it! Zac really enjoyed the Raspberry Acai salad. The shake up salads have a unique container. Peel off the wrapper and remove the lid and inside are all the delicious veggies, salad dressing, and toppings. Pour your toppings and dressing onto your veggies, and flip the lid, snapping it into place. Shake your salad until it is all mixed up – and enjoy!
Eat Smart also offers gourmet salad kits with no artificial colors, flavors, or preservatives. The flavors include Sweet Kale, Strawberry Harvest and Sunflower Kale. I can't say enough good things about the Sweet Kale. I think this is my favorite salad OF ALL TIME!
Check out Eat Smart's and sign up for their monthly newsletter!
Go to the bottom of the site and look for "Receive Exclusive Offer".