Last weekend we went to Mud Hero in Nova Scotia. It was our second year participating (read my recap from last year here!). We had such a blast last year that we couldn't wait to do it again! We had an awesome time this year too!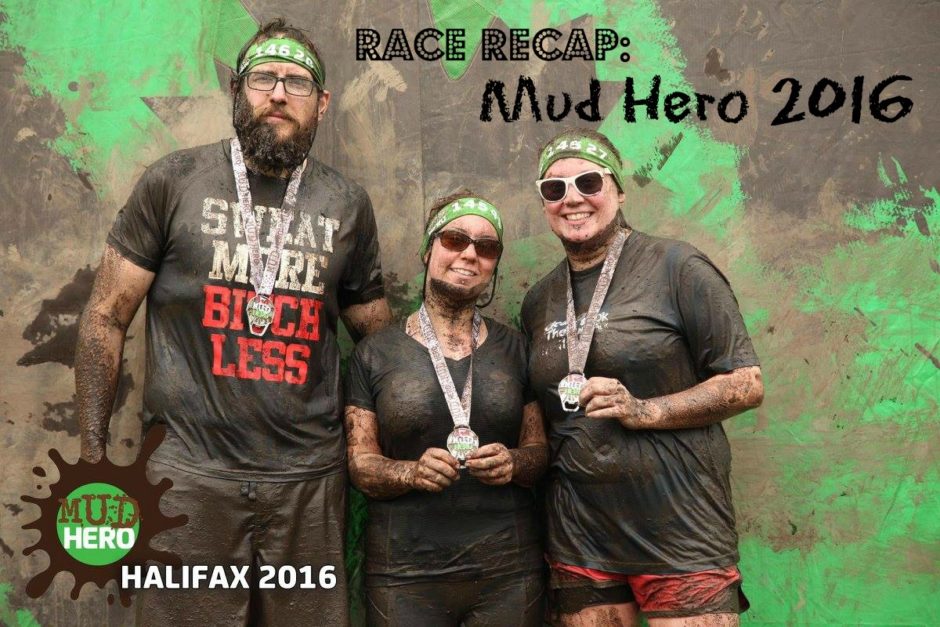 The course is 6km long and has 18+ obstacles. This year they added 3 new obstacles too. On top of the new obstacles, I'm pretty sure there was more mud this year. My hair was full of mud half way through the run and it felt so heavy!
Another thing they added was HEIGHT! I am not a fan of heights and there were at least 4 obstacles that included quite a bit of climbing on either cargo rope or huge wooden ladders. I did them but my legs were so shaky afterwards!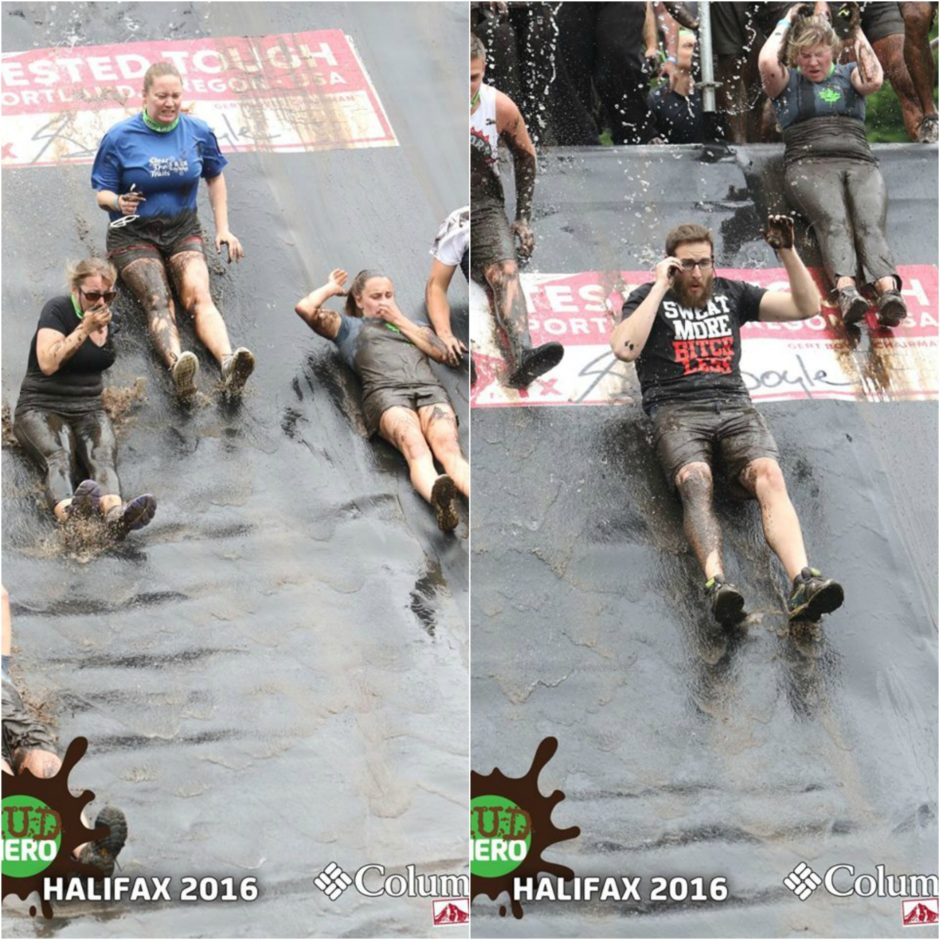 One of the obstacles that was up pretty high was the slide. You slide a pretty good distance down into a mud pit and you end up completely under the muddy water. I think my face says it all. Once we came up we had mud in our mouths and eyes. It couldn't be avoided – no matter how tight we shut them!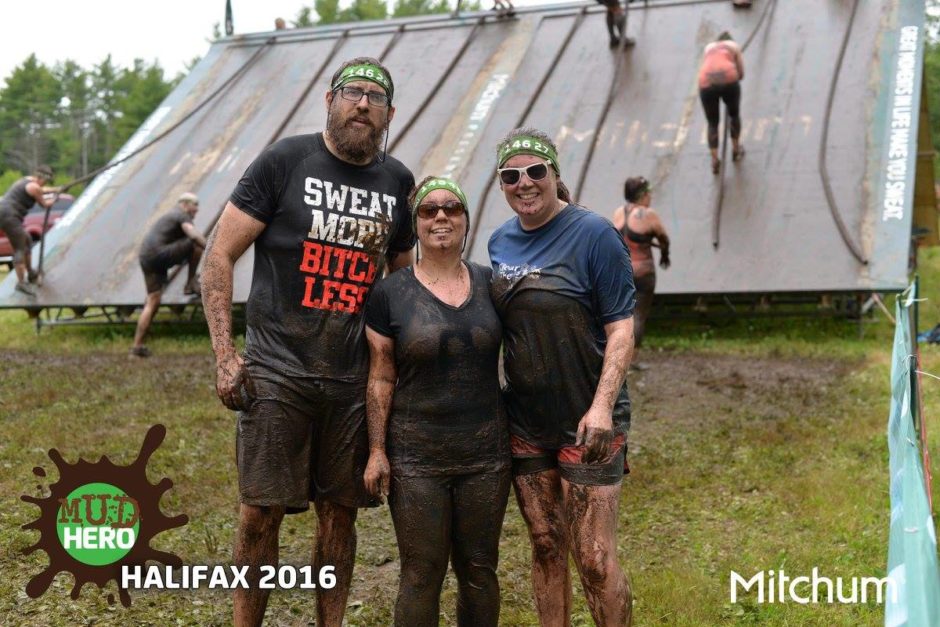 I asked a photographer to snap this shot of us after Ropes n' Slopes. Both sides are the same: you climb up one side and rappel yourself down the other side. Or you do what Tim did, and slide all the way down, being careful about slamming your butt onto the ground!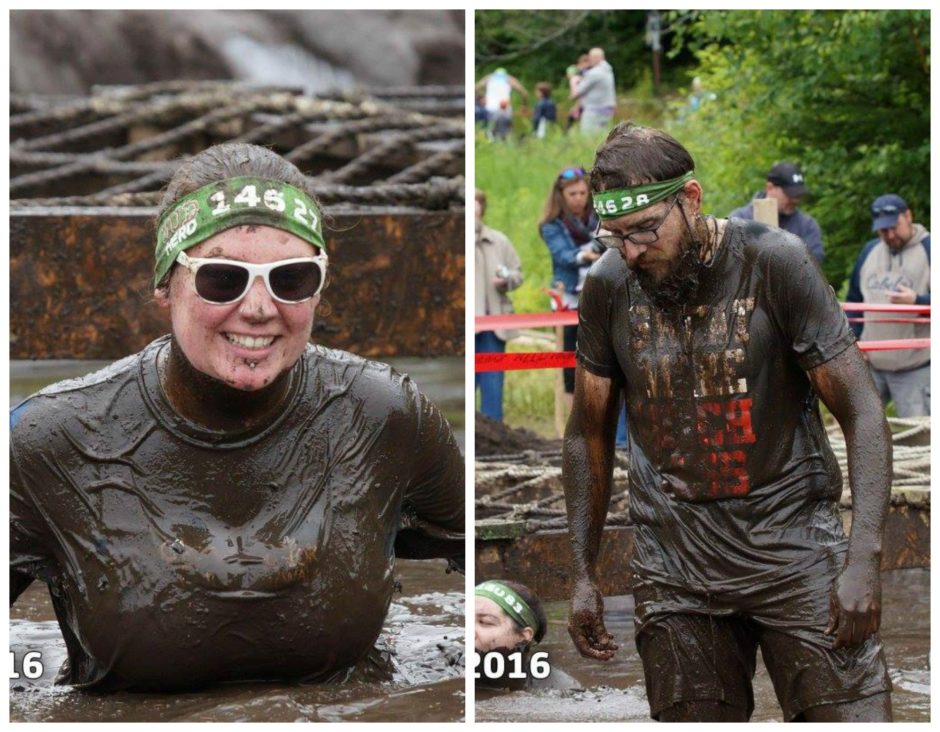 The final mud pit was super deep and you had to go under a bunch of cargo rope. It was the perfect way to get completely soaked in mud before heading to the finish line!
Once again we had an amazing time at Mud Hero and we can't wait to go again next year! We are planning on doing the Ultra 10k race next time. The 10k has 25+ obstacles and is even muddier then the 6k!
I urge you to check out a Mud Hero event near you. Anyone can do it! The course is designed for everyone and anyone, even if you aren't in the best shape. It is SO much fun!
*I have been compensated for this post.*