During the cold months, you can use the weather to your advantage when it comes to exercising. Turn the cold weather into a game and burn calories and improve your fitness. It's also a great time to play outside as a family or with your friends!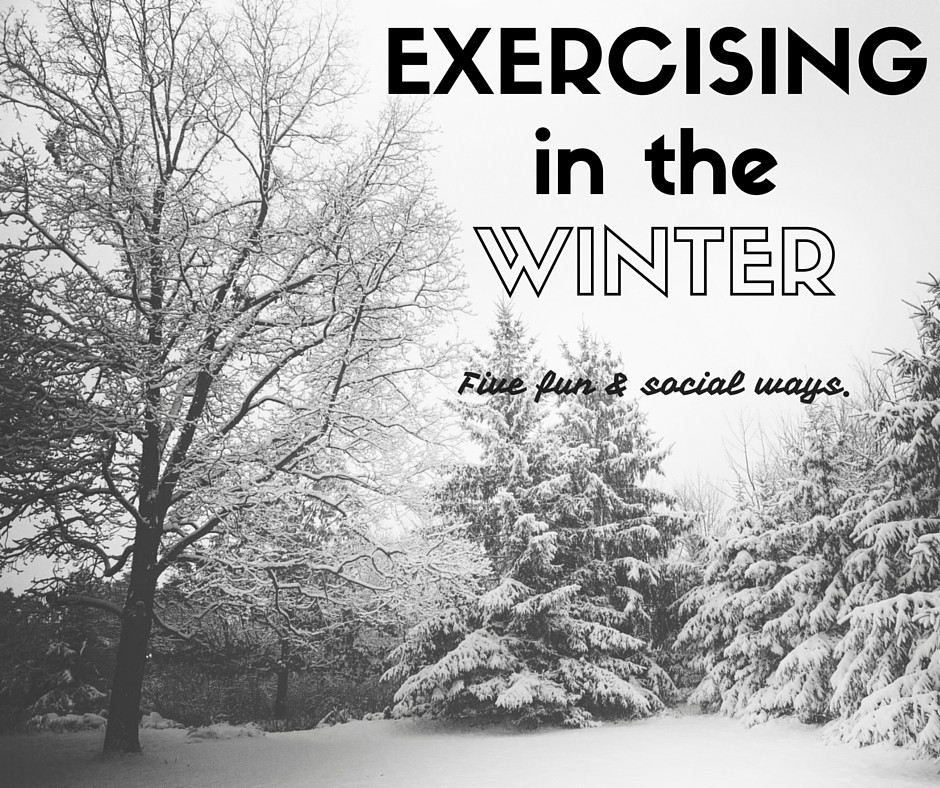 Check out these 5 fun & social ways you can get exercising in the winter!
Racing through the Snow:
It's easy and it doesn't cost you a thing! Racing through the snow provides an excellent challenge! Push yourself through the snows resistance and find a path where you and your family can have a fun race.
Make sure you bundle up and if the weather is on the nastier side you will want to be careful! Run in pairs to make sure no one gets stuck in the snow!
Host a Huge Pillow Fight:
Doesn't this sound like SO much fun? And the kids are sure to love it!! Bring the party inside when it's too cold to play outside.
You can add other activities to the pillow fighting too and make for a whole afternoon of fun and fitness!
You can also offer hot chocolates and healthy snacks!
Start the 100 Push-Up Challenge:
Fitness challenge are super popular these days and the "100" challenges have a certain appeal to them. The 100 push-up challenge is one of the most popular challenges.
You can take the challenge for free online, anytime! There is a 6-week training program that is designed to take you from 0 push-ups all the way up to 100!
Push-ups help build your shoulder muscles, biceps, triceps, chest muscles, back muscles, and even your glutes! Push-ups will even get your heart pumping and provide a good cardio workout too.
Speedy House Cleaning Party:
Okay, so maybe this one doesn't sound THAT exciting… But maybe you have a garage or attic that needs to be cleaned and organized, or maybe you want to re-decorate your home a bit…
Being stuck in the house because of bad weather can be a bummer so why not make a party out of it? Get your family or friends together, provide some fun foods, turn up the music, and organize your house! I'm sure you have a few friends who would help you out in exchange for pizza!
Play Twister:
Twister is a great game for socializing and getting some physical activity in. Invite some friends over and put on some music! Let the games begin! You could combine the Twister party and a pillow fight party in the same day too!
---
These are just a handful of the many ways you can use the winter weather to your advantage. Winter is an excellent opportunity to get together with friends and exercise! You will hardly even notice you are working out. 😉