This past weekend we completed our second 5mile race in Hampton, NB. I ran it with my sister Becky, her boyfriend Tim, and my Fiance 'Person'. It's called the 'Hampton 5 Miler' and we did awesome! I'm so proud of us.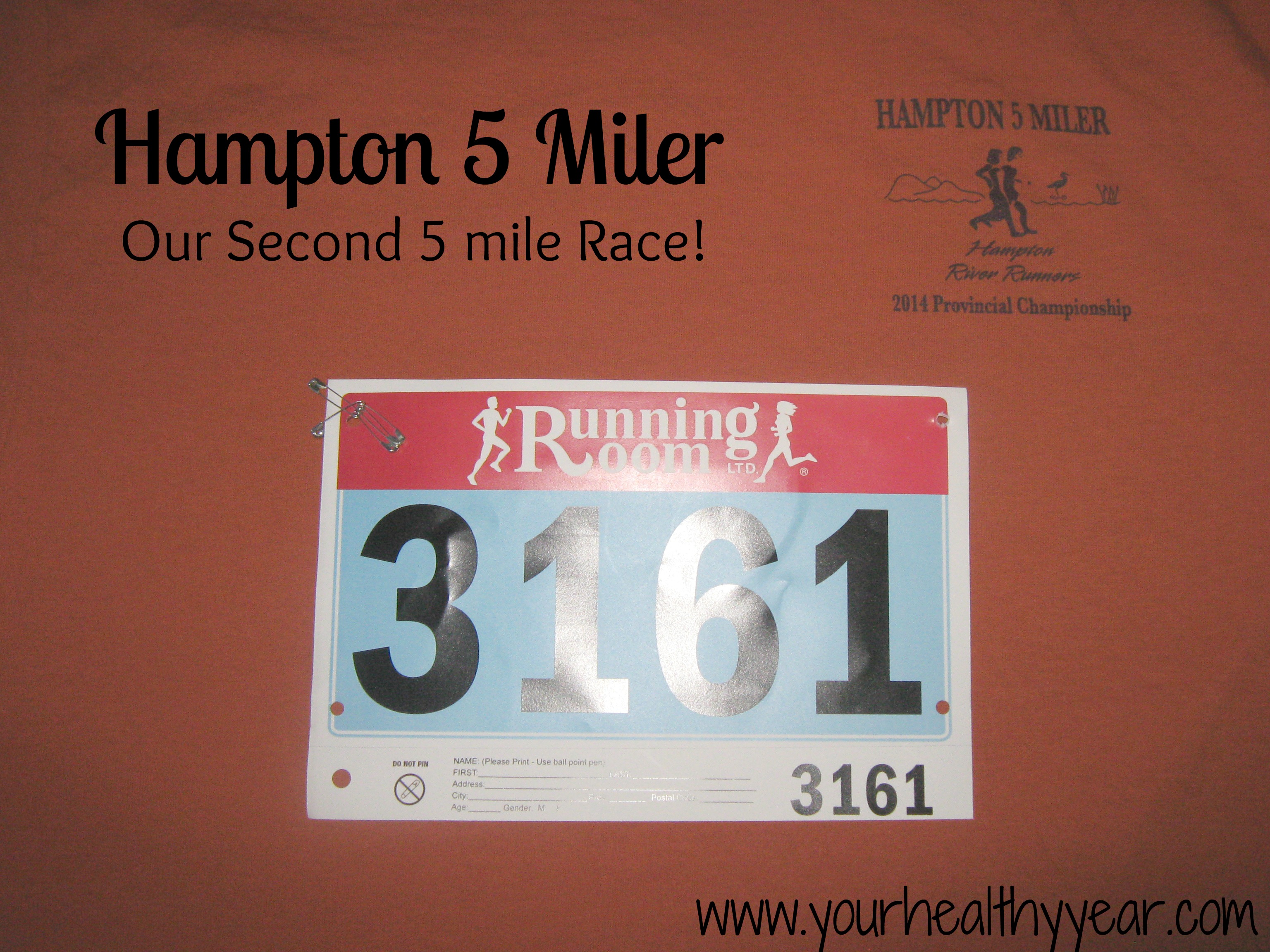 I was really nervous and got no sleep the night before. I really wanted to beat our time from our last 5miler, Dash at Dusk, two weeks earlier. I get nervous for every race though and once we are actually lined up and ready to go the nerves usually subside.
The route was very hilly. We are not used to running a lot of hills. There was one particular hill near the 1.5mile mark that was so brutal we had to stop and walk to catch our breath once we got to the top! My legs were sore the day after and I'm 95% sure it's because of the hills! We definitely need to get more training done on some inclines.
We ran a really good race. We are not the fastest by any means but we did our best, that's for sure. One thing that hurt our time was I had to stop at the porta-potty around the 3rd mile and I'm sure it cost us a good chunk of time. I have a mild fear of porta-potties, mainly that they will tip over, even when on stable ground. I had to pee so bad I couldn't wait! At least I remembered to lock the door and no one walked in on me like at the Emera race!
Person and I managed to shave a full minute off our time, which I was happy about, but Becky and Tim shaved a full 3 minutes off of their time! That's awesome. I can't wait to see how we do at the next race!
After the run there was lunch provided. There were two long tables full of sandwiches, cookies, veggies, fruits, yogurt, and my personal after workout fav, chocolate milk. It was a huge and impressive spread!
We also decided to stay for the awards ceremony and the door prize draws, which we usually don't. Tim won a t-shirt for a door prize!
Our next run is this weekend, the Terry Fox run, and we will be doing the 5k. I'm excited to see our time!