Are you or your partner looking to stay on track with your fitness goals while celebrating Valentine's day? Or maybe you are just trying to live a healthier lifestyle in general! That's what everyone should be focusing on anyway. 😉 If you are planning your Valentine's day date, check out these Healthy Valentine's Day ideas!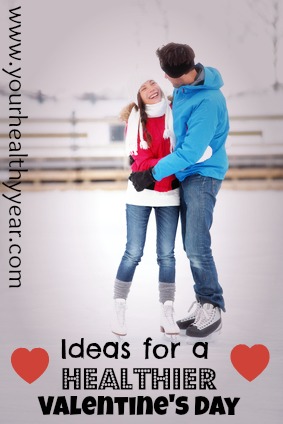 Healthy valentine's day ideas.
Chocolates, teddy bears, and lavish dinners are the norm for Valentine's day ideas, but if you or your partner are trying to stick to your healthy goals, Valentine's day can easily throw you off track with all the treats and dinners! I have a few ideas that can help keep your goals in check.
Thinking outside of the box, there are so many ideas that can help you avoid consuming too many calories or ideas that can actually get you moving. (Don't get me wrong, treating yourself once in awhile is NOT a bad thing!)
Ideas for an Active Date
There are so many things you could do for a date night instead of the typical dinner and a movie. Get active! Go sledding, skating, skiing… Take advantage of the snow, if you are lucky enough to live in an area where it snows!
Otherwise, there are lots of active indoor date ideas too, trampoline park or indoor rock climbing are a couple fun and thrilling date ideas! Not only are you burning calories and getting a workout, but it can be very romantic when the adrenaline rush hits you!
If you and your date are runners, there are also lots of Valentine's Day races you could sign up for. If there aren't any races close to home, take a road trip and stay at a hotel!
Avoiding Chocolate and Candy Gifts
Are chocolates and flowers on your must have list? Try an edible bouquet. You can customize your fruits, and even have chocolate dipped fruits. Two birds, one stone, and they are beautiful! You can order them online too, saving you time and money. Have them delivered and everything is taken care of for you.
You could also give your Valentine a gift card to their favorite coffee shop, add a cute mug to go with it and that's an adorable gift!
Of course, you could always MAKE your date their favorite treat! Some delicious heart shaped chocolate brownies or muffins would be a fabulous gift. Plus, you made them, so they are even more special. You can decorate them however you want too. 😉
Having a Low-Key Date
If you or your date is a book lover like me, you would probably enjoy a library and coffee date! It's easy to plan and it's almost free, all you need to do is buy the coffee. Make sure you bring your library card, I always end up with an arm-full of books!
You could also bust out the candles and cook your loved one a romantic meal at home. You can still have a delicious, indulgent meal but you control what goes into it. It's way more romantic to cook for someone too. Plus, you don't have to go anywhere and you will end up saving lots of money!
A movie night at home would be a great idea for introverts like myself. Pull up a movie on Netflix or Disney+ and order some local pizza. (or whatever your favorite take out is!) Keeping it casual in pajamas and not having to talk to strangers? That's my kind of date night!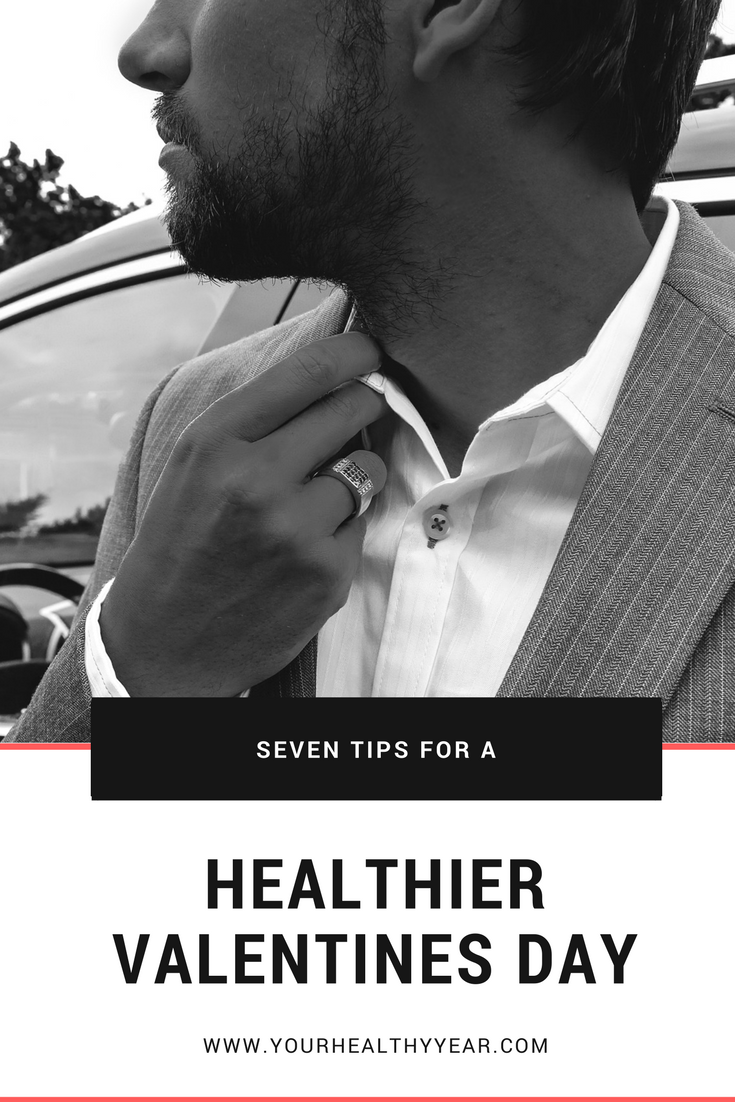 Creative Valentine's Day Ideas
One of my absolute favorite places is a pottery studio called 'Clay Cafe' where you can pick out ceramic pottery and paint it yourself. They fire it in the kiln and you can pick it up a week later. It's super fun and quiet. It's a really great way to get your creative juices flowing and have an intimate date.
As for creative gifts, instead of buying each other something, agree to make each other something. This is a really great way to give a meaningful gift to someone. It means a lot more when someone has taken the time to create something and give it as a gift.
Like I mentioned above, you could also bake a treat for your date! Or if you are really adventurous, try making your own edible basket!
Dining out for a Healthier Valentines Day
If you are dining out, make sure to follow these tips when dining out! Keep your calories in check and enjoy your night out without having to worry too much about the calories.
If you are really looking for healthier options, do a little research ahead of time. Look for restaurants in your area that offer healthier options. Keep in mind that by ordering water, not getting an appetizer, or by asking for your salad dressing on the side, you can save at least 200 calories.
Keeping Traditions Alive on Valentine's Day
In the end, if you do decide to eat out, when you are eating make sure to listen to your body for cues you are getting hungry. Practice intuitive eating instead of completely restricting the more indulgent foods. There's really no need to completely skip your favorite meals or treats if you can learn to listen to your body when you are eating, so you stop before you are too full.
Using these ideas makes for a spontaneous and unique Valentine's day celebration will add a little extra fun to your date. Personally I would LOVE to attend a Valentine's day race. This is a fabulous way to spend the day with your date, plus you get a fun medal after running a race! Once you are done, you can have a delicious post race meal! In fact, I think I'll go look for a Valentine's Day race near me right now!
Do you have any healthy valentine's day ideas?
If you liked this post, check these out: