I have only started using a face serum recently. I have noticed a difference in my skin and the way my other products work too. My other products have been working better since using a serum!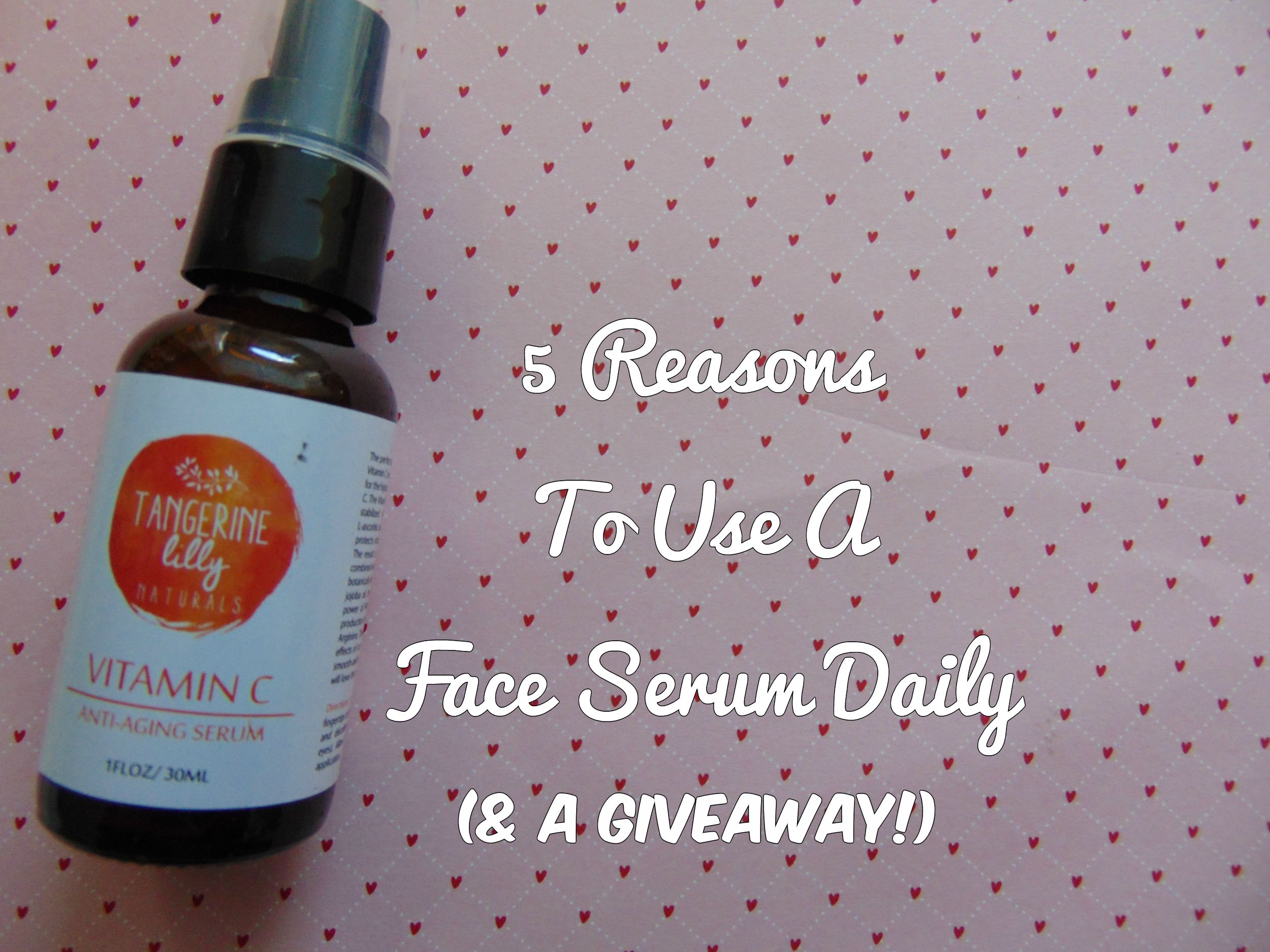 Here are 5 Reasons to use a face serum:
Serums have awesome Anti-Aging Benefits. Finding a good serum and sticking with it is key to firming, brightening, and reversing damaged skin.
You can use Serums to help with specific skincare concerns. You can repair your skin when using serums consistently and target specific concerns.
Serums penetrate deeper into your skin then moisturizers so you get more benefits from your serums. Serums also helps your moisturizer work better too by helping it absorb into your skin.
Serums are great for oily skin. Serums penetrate your skin and leave no residue behind so they moisturize your skin without the need for adding a moisturizer.
Serums help repair your skin overnight. You will notice your skin will look plumper and healthier within the first few uses!
Right now I am using Tangerine Lilly's Vitamin C Anti-Aging serum. I love the vitamin c serums because they help even out my skintone, which is my main skin concern lately.
*I have been compensated for this post. All opinions are my own*