This past weekend I completed my first 10k! It was the same race that I completed my first 5k last year! I was pretty happy with my time too, but of course I know I could have done better with better training.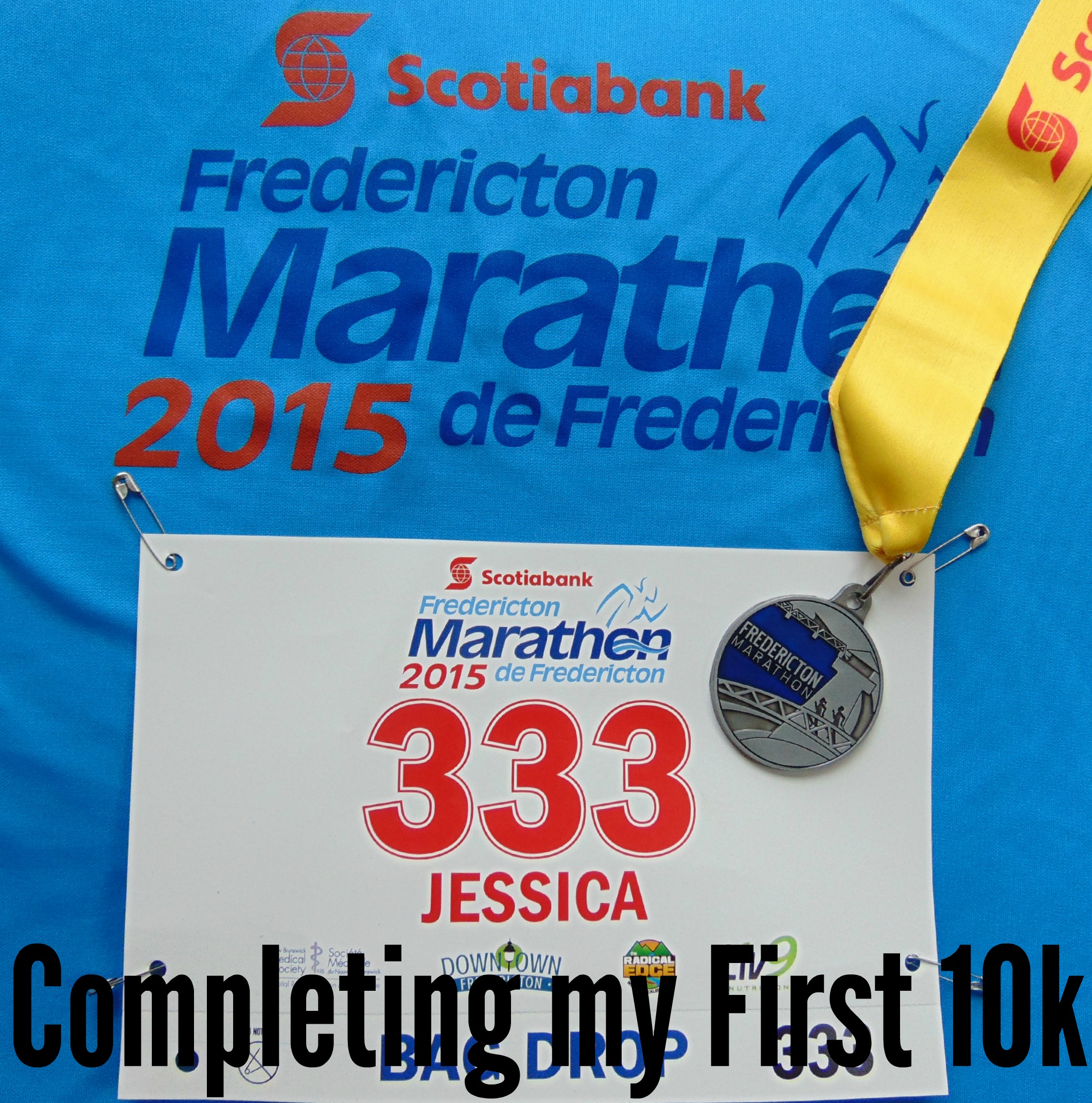 I ran the Scotiabank Fredricton Marathon with my husband, my sister Becky, and her boyfriend Tim. It was everyone's first 10k! My time was 1hours and 9minutes, my husband's was 1hour and 12 minutes, Becky's was 1hour and 5minutes, and Tim's time was 57 minutes!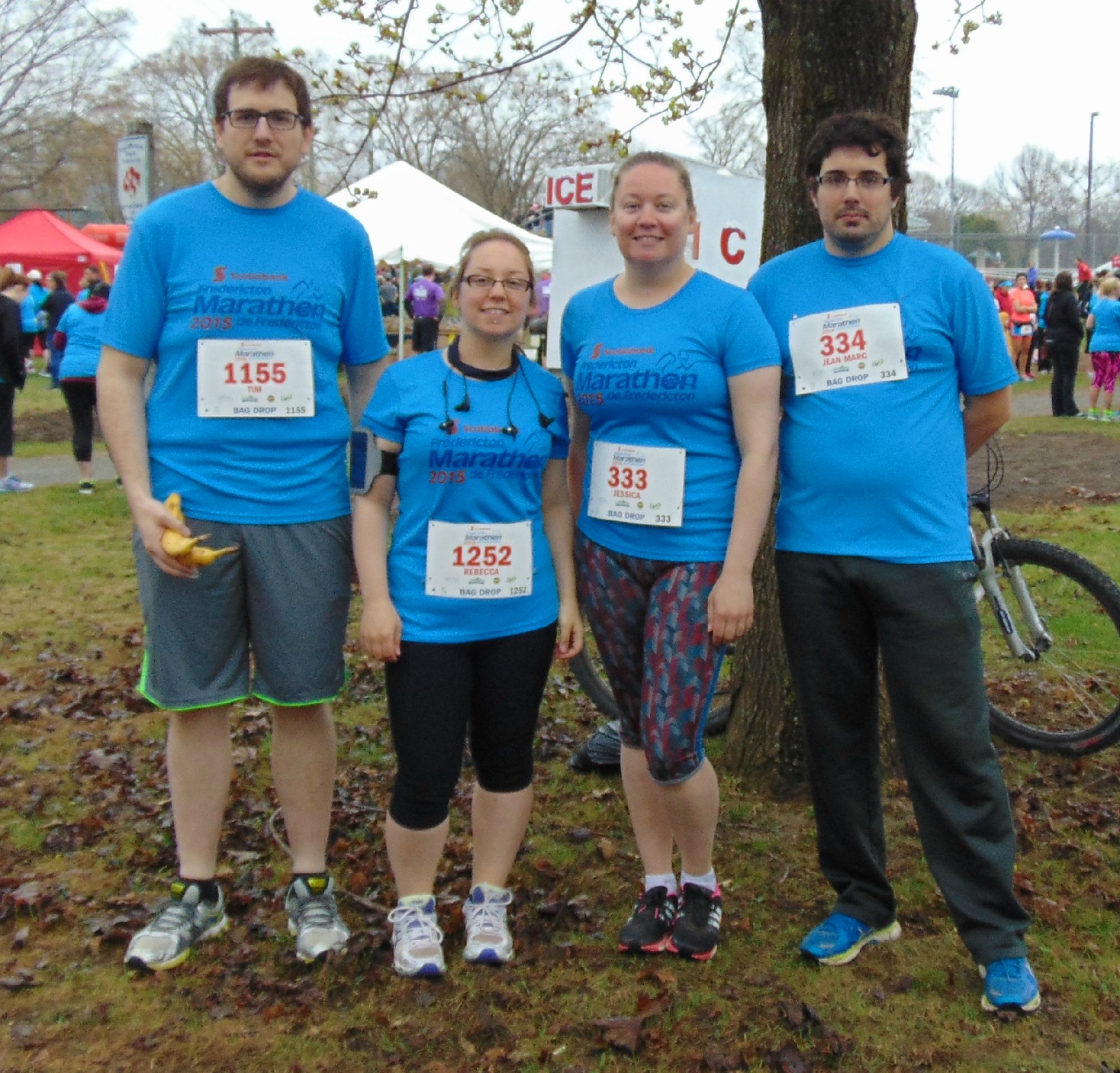 I felt really good going into the race. I knew my performance wouldn't be amazing because I hadn't been training as hard as I could have. I was hoping my time would be under 1hour and 20minutes, so I am happy that I beat that by ten minutes.
The only pain I felt during the race was on the inside of my ankles, I pushed through it though! Afterwards my ankles were killing me, I was a little worried that I had done some serious damage but it's now a couples days later and my ankles feel good as new! I know the ankle pain is because I did too much too soon, so I definitely need to train more for my next 10k, which will be on June 28th. I also want to run a half-marathon on October 25th.
I am really excited to run a 5k now, I'm still chasing a PR of under 30minutes.