I am a 'bare bones' runner, and by that I mean I generally don't like to take a lot of things with me when I go out for a run. However there are a few things that I love to use for keeping fit, like my fitbit, ipod, and wireless headphones.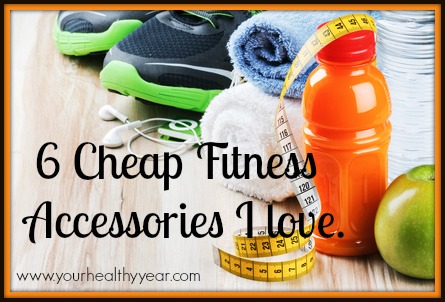 You don't have to spend a lot of money on fitness gadgets. These items can help and encourage you, without breaking the bank! I love and use each of these!
Pedometer

– I love my fitbit, but they are a little pricey. You can find a pedometer at Walmart for about $15. It's fun to challenge yourself to 10k a day!

An MP3 Player

– I need music on a run! It helps me keep my pace and pass the time. You don't have to spend a ton of money either, you can get them pretty cheap now days! I love hearing my favorite song and pushing myself a bit harder too!

Wireless Headphones

– I recently bought a pair of bluetooth headphones and I am SO happy I did. I hate having cords dangling!

DVDs

– I love variety and you can find some cheap workouts of DVD if you look around. I know my Walmart has a few for $5-$10. I especially love my Yoga DVDs!

A good water tumbler or bottle

– I won a tumbler from JustFab a year or two ago and it's my favorite, but seeing this TaeKwonDo bottle might change that!

A journal

– Any kind is fine. I am the type of person that HAS to track every calorie, and a journal in my purse works just fine. That way I will always have it with me. You can also buy special journals for tracking.
What is one fitness accessory or gadget you just have to have?