This past Sunday I ran my 3rd timed 5k at the Emera Marathon by the Sea.
Before the race, there was the singing of the national anthem, and then a moment of silence for Cst. Douglas James Larche, and the other two RCMP officers that lost their lives in the line of duty on June 4th. The first mile of the run was 'The Red Mile' honouring Cst. Larche. There were several RCMP and police officers present. It was very emotional.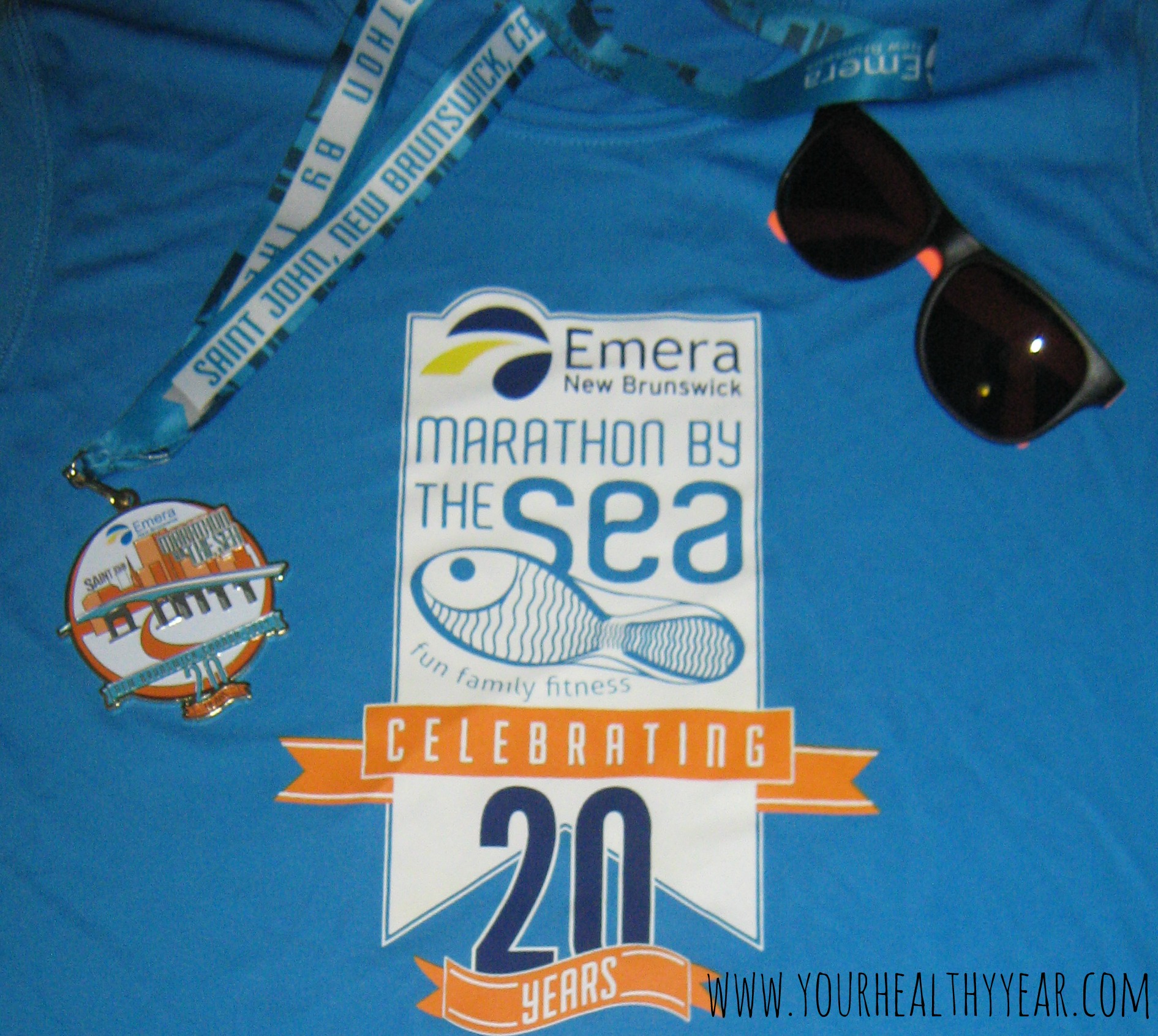 The race itself was good. I was disappointed because I came in a whole minute slower then my last 5k. Early on I landed on some uneven ground and ended up hurting my ankle. I pushed through it for awhile but the last kilometre was rough. I ran hard the first 4km though.
I ran the last 5k alone and while I didn't really mind, I was super excited to have not only my Fiance run with me, but my sister and her boyfriend ran it too! It was a lot of fun and I think they were pretty excited to have their first 5k under their belt. They are excited to do more races with us now, which is AWESOME!
At the finish line the RCMP officers were handing out the medals. I was very honoured to have them hand it to me, it meant a lot to me. I wish I had a picture of that!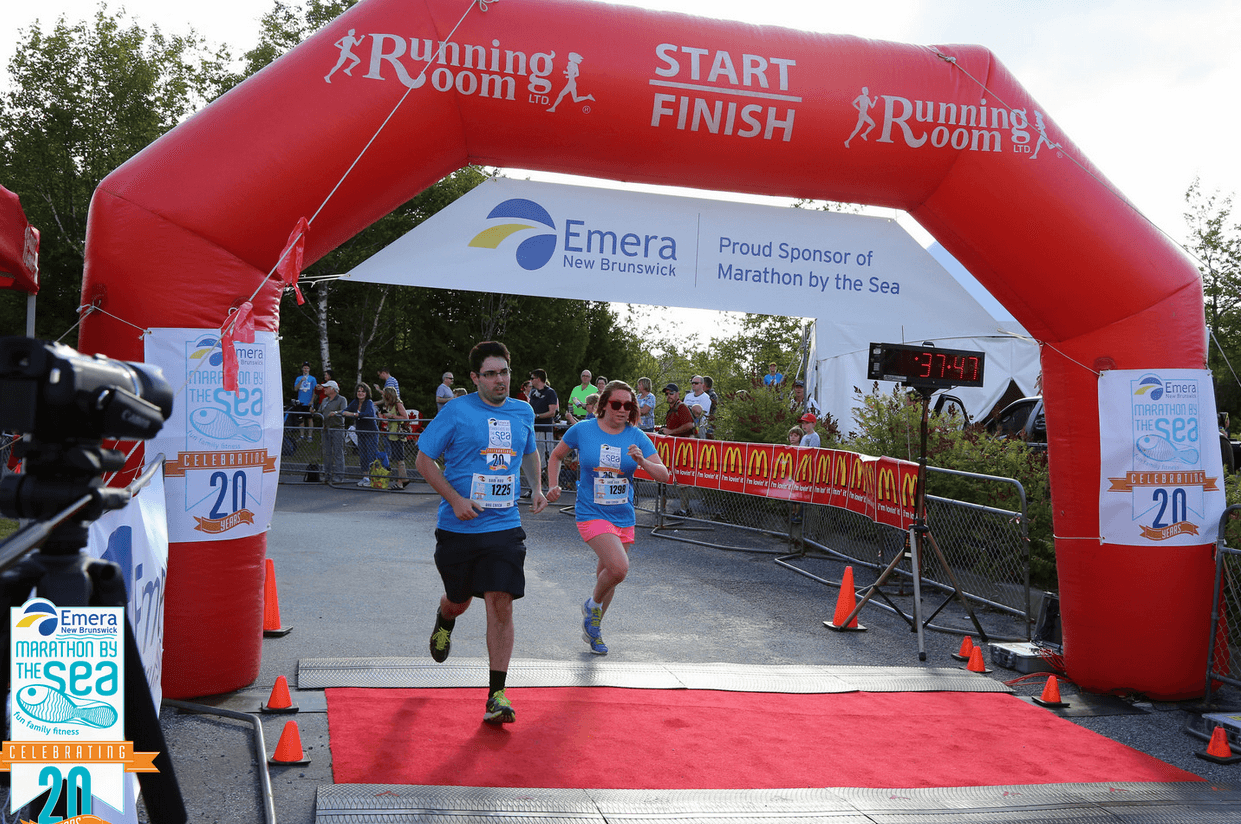 I was a little nervous beforehand. We had been at Taekwondo camp Wednesday through Friday and running on the gym floor is really hard on my shins, by Friday they were throbbing. I was so scared they would be throbbing during the race too. Thankfully my shins were fine, and even a couple days after the race they feel fine too!
Now, just before the race started I had to use the bathroom. It was 2 minutes til start time so I knew I wouldn't have time. So I ran the race and afterwards made a bee-line right for the toilet. In my excitement to finally use the toilet, I didn't lock the door. Some guy opened the door while I was on the toilet, he yelled 'JESUS CHRIST', shut the door, and apologized. I apologized too, because it was my fault for not locking the darn door! I laughed my head off. Thankfully he was gone when I left the porta-potty.
Our next run is the '5 Mile Dash at Dusk'. It's 5miles long and you run it at night. This is the longest race we have ever done and it's in just two weeks! I'm super excited for this, it should be fun!