I'm always trying to mix up my strength training. I try to make it fun as I can, but I try to make sure it's still challenging. To tell you the truth, I hate strength training! I would much rather do cardio, but as we all know strength training is super important, whether you are trying to lose weight or just keep your muscles healthy. Strength training strengthens your bones and muscles, and helps prevent injuries.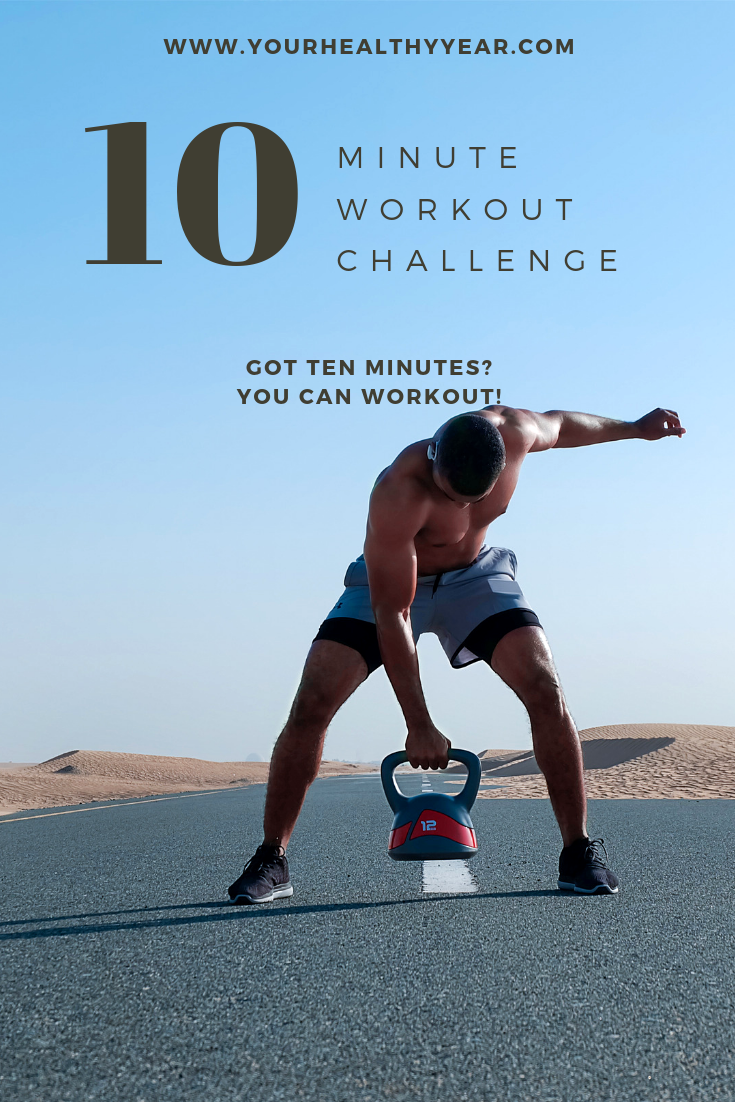 For this 10 minute workout challenge, we are doing 10 different exercises and 10 reps for each exercise. Then we see how many sets we can do in 10 minutes! The more you do this workout, the quicker you will get at completing the reps and the more sets you will be able to do. Remember, don't push yourself too hard in the beginning! Let your body get used to the workouts and as you complete more workouts, you will get stronger and you will be able to push yourself harder next time.
Start with a warm up. Now do ten each of the following moves, you can do them any order you like!
Jumping Jacks
Pushups
Crunches
Squat Jumps
Lunges
High Knees
Leg Lifts
Standing Bicycle (Clasp your hands behind your head and bring your elbow down, while bring the opposite knee up at the same time.)
Plank Jacks
Floor Dips
Keep track of how far you make it through the list, and try to beat that next time!
I love this workout because it is so quick, you are done before you know it! I love that I don't need any equipment to complete it! That's another thing I hate about strength training – lugging around weights and other equipment. But now I don't have to!
You can even substitute these exercises with your favorites, or with exercises targeting certain areas. You could do a leg day, an arm day, a core day, or mix it up everyday!
Another great thing about this quick 10 minute workout is that its so easy to fit in to your day. You could do it first thing in the morning before getting ready for the day, or at night, before you head to bed and call it a night. You could even fit it into your lunch break – as long as you don't end up sweating too much!
If you need some more motivation to workout check this out!
If you liked this post, you might also like: