Six different workouts in one place! Check out this Workout Roundup for some variety! Most require little to no equipment AND very little space is needed! What's your workout gonna be?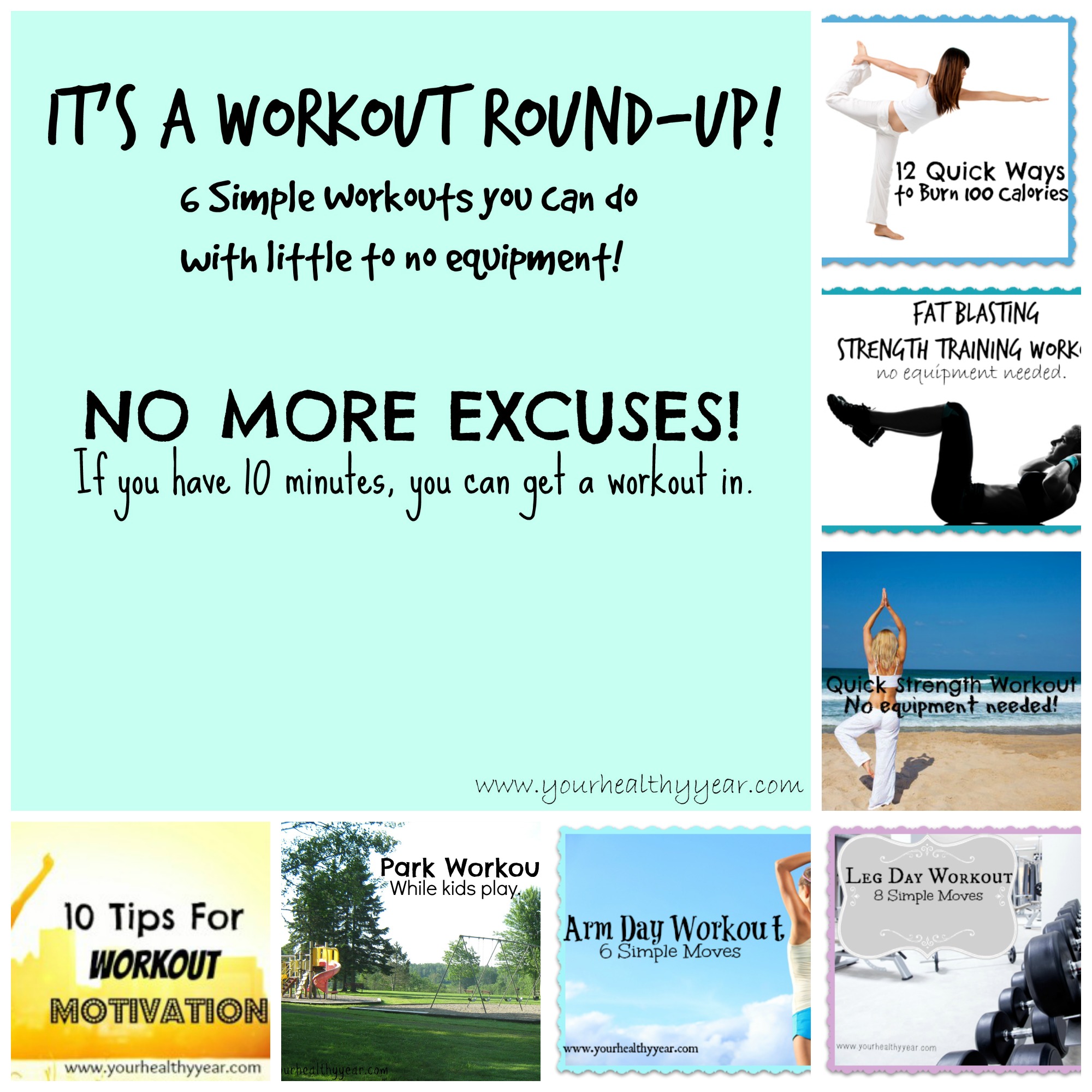 I am all about getting in a workout even when I have very little time. A workout I can squeeze in before a shower is perfect for me, a definite plus is when I don't need any equipment. The simple park workout is great for in the summer when we can walk to the park and play. My little brother plays on the equipment while I get a quick workout in. You can easily switch up the moves to fit your mood too – or depending on what kind of equipment is at the park. I like to do chin-ups when there is a bar I can use!
No excuses now! 6 workouts at the click of a mouse, pick one and DO IT!
If you liked this post, you might also like: